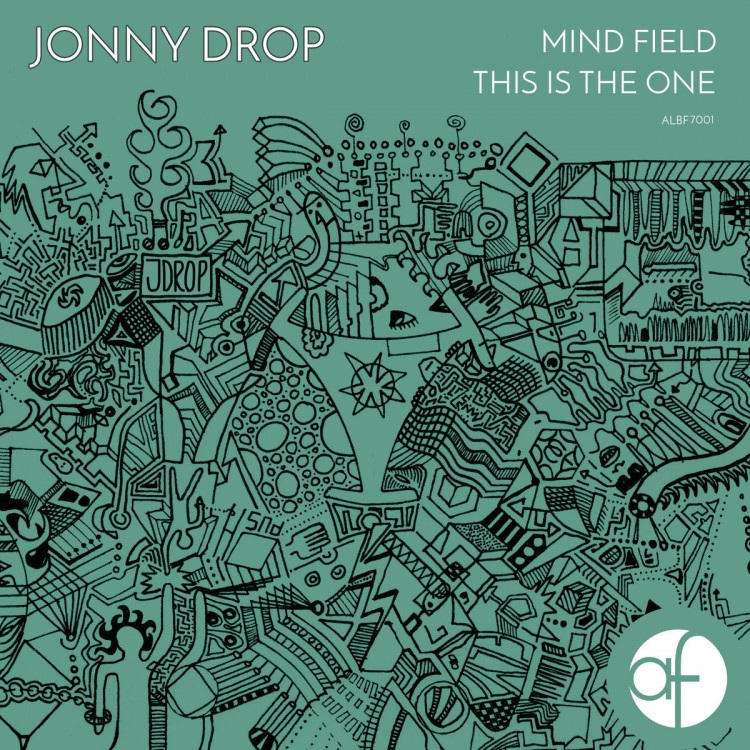 Future Classic: Jonny Drop "Mind Field" (Albert's Favourites)
We are happy to present a first peek at the first release on the promising new UK-based label Albert's Favourites, founded by Scrimshire,  Dave Koor and Jonny Drop.
via Albert's Favorites: "Though an experienced beat maker, until now Jonny Drop is best known in London funk and soul circles as one quarter of The Expansions and for elevating rhythm sections as live drummer for Andrew Ashong, The Gene Dudley Group (Wah Wah 45s) and more.
He also has a record collection most would be jealous of. His taste in music is diverse and firmly rooted in anything soulful, as anyone at his vinyl-only DJ residencies in the capital will testify.
Mind Field kicks off this release with a chunky beat and soulful vocals that draw inspiration from south London luminaries like Mo Kolours and Wu-Lu as much as Drop's earlier heroes including DJ Shadow and Cut Chemist.
But as the initial percussive thump breaks down it opens up into a beautiful Isley Brothers-esque ballad. Swelling flutes and warm vocal textures filter in and out of melodic loops, and as it slips into its gorgeous ending there is a twist…
This Is The One's initial gentle swing gives way to a hypnotic drum beat that almost trips over itself. Tasteful vocal edits spatter the track with texture while a quick vacation into jazz territory draws it back to its roots. Yet another twist in the tail here as it strips back almost to a slo-mo-jazz-house work out to close out.
For fans of Tall Black Guy and Eric Lau these two tracks come from a larger collection of beats that Drop has been cultivating over the last few years. All of which will land as the free album 'Sub Plot' on Albert's Favourites in December alongside the Mind Field 7"."
Buy EP