The Fantastic Voyage of Tall Black Guy
"Take A Trip" is the sophomore album from the Detroit-native, UK-based producer known as Tall Black Guy. It welcomes the listener on a 13 track voyage that meets talented guest vocalists and musicians along a the way.
It is an album that goes miles beyond the "beat tape" stereotype.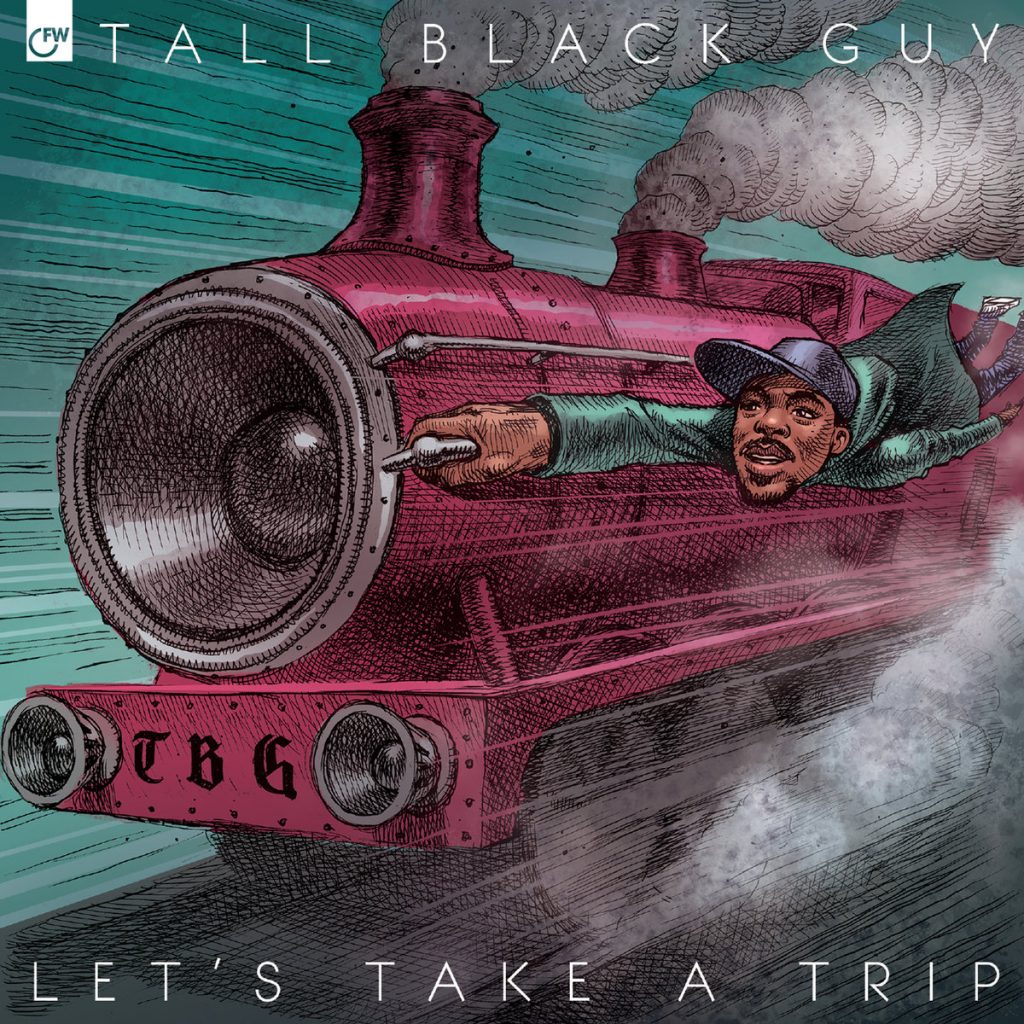 One can't help but draw parallels between the title of the album and the progression that TBG and the beat scene as a whole has made in the last 10 years. The generation of beat makers that followed Flying Lotus relied heavily on new platforms like Soundcloud, Youtube and Bandcamp, but it took them some time to become recognized by critics and heads as legitimate and complete artists worthy of label deals and headline shows.
It's undeniable that producers like Kaytranada, Knxwledge, Mndsgn and Tall Black Guy (to name just a few) have arrived at the forefront and are the new torchbearers for this generation's beat heads.
We sat down with Tall Black Guy for a conversation about, (but not limited to) his latest album, his evolving musical direction, and what it's like playing shows around the world.
Lexis: There are a lot of collaborations on the album with musicians and vocalists. Is that the natural progression of you moving beyond the "beat-maker" label?
@SirTallBlackGuy: Yes, most definitely on this album. I wanted to incorporate more live instrumentation, having either me playing most parts or having musicians come and add some different flavours to the tracks.
I think at the beginning of my career, I considered myself a "beat-maker". Now, probably more than that. I definitely try to add more changes and dynamics to my tracks to take the listener on a journey.
What do you think about the state of the Beats / Producer scene these days and how its evolved since you started in the early 2000's? It seems the role of the producer is in a good place these days with artists like yourself, Kaytra, Knxwledge, etc…
@SirTallBlackGuy: I think it's in a great space right now. A producer doesn't have to depend on an artist to make money or get their name out there. If the people like your brand of music, you can go out on the road and play it.
If you have a big catalog of music you can essentially be your own DJ, which is awesome if you have recorded a ton of songs and remixes. You can showcase them to your audience.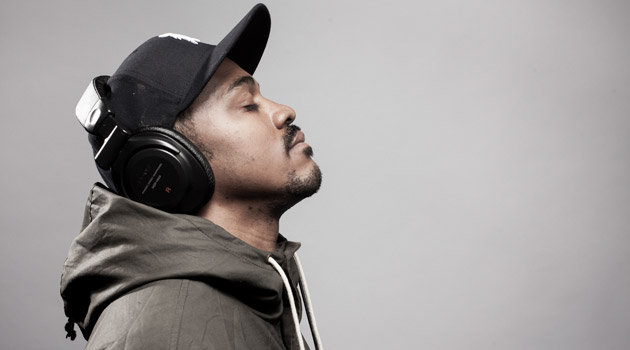 Tell me a little bit about the challenges of building a good live show as a beat-maker.
@SirTallBlackGuy: For myself, I have always made all types of music from the beginning (tempos, genre, etc..), so I think the main thing for me is taking the audience on a journey. Essentially starting off from a slow to fast vibe or vice-versa because remember, people still want to party and dance. So in my opinion, I think you need to try and have a balance of both head-nodders and joints that make people move. That's always the hardest thing for me.
You moved to the UK a few years ago. I know we've discussed how we both play so much more in Europe than in the States. Tell me a little bit about the differences, and the Million Dollar Question: How could we improve our scene in North America?
@SirTallBlackGuy: Well in my experience, I think overseas is a little bit more open musically. They accept you for you. Also, I think you always at some point have to move out of your comfort zone to kinda get yourself out there more than in your own city. That doesn't matter who or where you are. As far as improvement within the scene in North America, I really don't have an answer for that! [Laughs]
I've been looking for the answer as well. I do what I can to contribute, but yeah it can be frustrating sometimes!
@SirTallBlackGuy: Essentially, but the world is much bigger than just the States! You could be a superstar in any other part of the world.
I'm guessing the politics right now in the USA aren't making you want to rush home either…
@SirTallBlackGuy: I mean, I am not really into politics at all. I try to get into all that stuff but, I still wouldn't vote for Donald Trump. Dude is just crazy!!
Yeah man, I think people worldwide are crossing their fingers that it won't happen!
What are you into besides music? I know you went to school for Graphic Arts, are you still into that?
@SirTallBlackGuy: I still dabble in Graphic Design. I still design some of the labels for my vinyl releases. Sometimes it's out of necessity to save money, but I enjoy playing around with that side of my creativity.
Do you have a creative routine? Something that puts you in the best setting for some of your best work? Morning vs Night, Drinking vs Smoking vs Sober?
@SirTallBlackGuy: Usually, I just start listening to music for a while, and then a specific part will peak my interest. That's usually my starting point to come up with ideas. I like making music whenever it gets me inspired.
Since you started out how has your production set-up evolved? What gear did you start on and what gear do you use now?
@SirTallBlackGuy: My Production setup has been the same for the last 16-17 years. Sony (Sonic Foundry) 7.0. That's my baby. That and a MIDI controller. I am getting into Ableton a bit too, just to spark some ideas.
Last question. If you could form a super group with anyone you want, (alive or not), to collaborate on a record who would you choose?
@SirTallBlackGuy: Tough question! I would say Lonnie Liston Smith on keys, Marvin Gaye on vocals, Questlove on drums, and Roy Hargrove on Horns.
—
You can listen to and purchase "Let's Take A Trip" below.
---
Follow Tall Black Guy