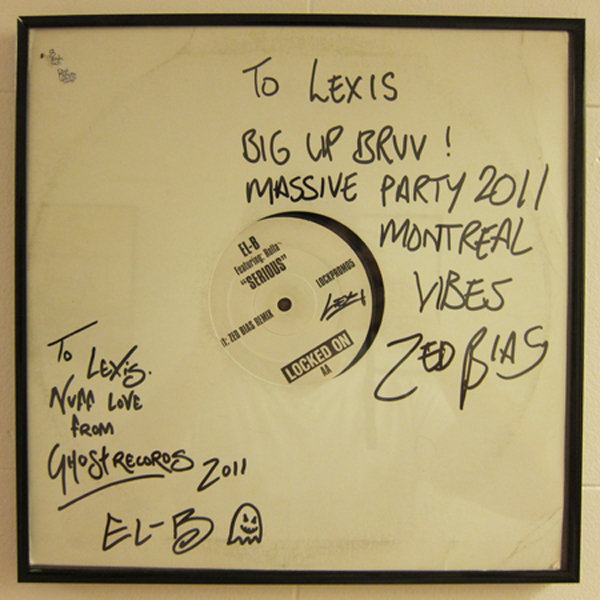 Forgotten Treasure: El-B "Serious" Zed Bias Remix (2000)
If you are a regular MIMS reader you know all about my undying love for UK Garage and 2step. And if you know about that you probably know that El-B and Zed Bias are my favorite producers on the rougher side of those riddims. I also love tons of others (Wookie, Mj Cole, Todd, Dem2, Sticky, Tuff Jam, DnD, etc) of course.
Well I had the pleasure to play with both these dudes this year. A UKG geek dream come true! Both great guys, both still making amazing music. I thought it would be a good idea to have them sign one of the only records where they appear together. I've played that record pretty much non stop, it's surprising it still plays!
Have fun with this one yo. 'Cause you won't find it on YouTube!
El-B - Serious (Zed Bias Remix)
If this puts you in the UKG mood, feel free to check out my UKG Classics mix!