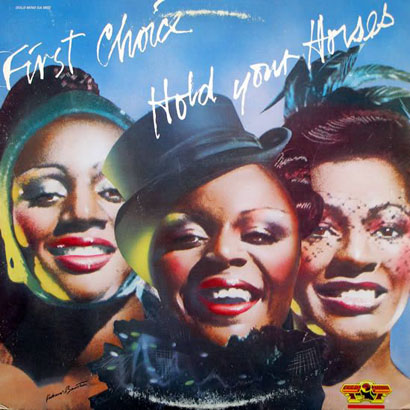 Forgotten Treasure: First Choice "Double Cross" (Larry Levan Remix)
Ok, I'm filing this one under: "absolutely amazing tracks to open a DJ set with"
Ask any DJ and he or she will tell you that set closers and dance floor starters are always crucial categories to have a few key weapons. True, but maybe the most important of all is the track you pick to open the set. I love all of these because it's always fun as a DJ to try and make a statement and get peoples' attention.
This weekend was our very first Music Is My Sanctuary monthly and we had the pleasure of having none other than Floating Points bless us with a killer killer set. I finished with "Shades of Jae", a classic from Moodymann and then gave the controls to FP, who was working on no sleep after a long night in Vancouver the night before. Actually I was scared he wouldn't make it and would be asleep somewhere on a Montreal park bench.
He started his set with an absolute killer of a track: A disco classic rework from legend Larry Levan of First Choice's "Double Cross"… a Paradise Garage classic in its day for sure. Don't want to get into the whole digital vs analog thing right now but let's just say that a killer track, played on crisp vinyl through FP's absolutely killer custom E&S analog mixer is simply unmatchable by anything coming from a computer. I've never heard the sound system at our venue sound quite this good. What a killer slice of dancefloor soul!
First Choice - Double Cross (Larry Levan Mix)