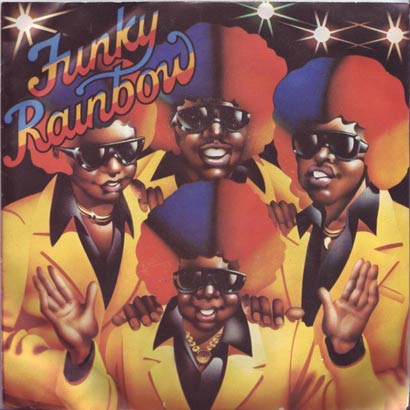 Forgotten Treasure: Funky Rainbow "What I Want Is What I Get" (1979)
Who ever said that the US has the monopoly on great Disco Funk? This UFO all the way from Trinidad & Tobago circa 1979 is there to disprove that notion.
I found this awesome record from Funky Rainbow in the 45's collector bin of Mike Vault, the famous British record dealer. Since then it has made for tons of happy dancers in Paris as I now play it in a lot of my sets. Everything on the record is priceless, from the thundering break in the intro, the massive chorus with horns and the vocals.
The kind of 45′ I love to play in a Garage House night. It grabs you instantly even if it's your first time hearing it!
Funky Rainbow - What I Want Is What I Get (1979)