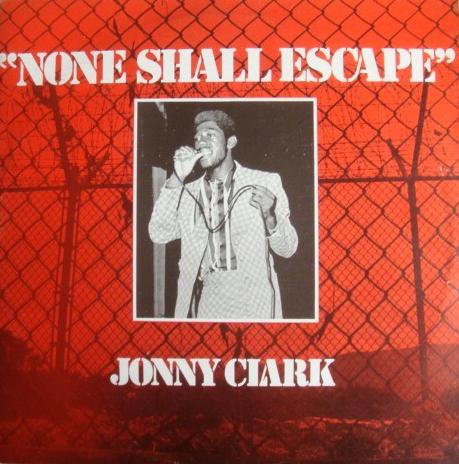 Forgotten Treasure: Johnny Clarke "None Shall Escape The Judgement" (1975)
Born in Kingston January in 1955 Johnny Clarke grew up in the Kingston ghetto of Whitfield Town.
None Shall Escape the Judgment was originally an Earl Zero (Earl Johnson) from Greenwich Town, record with Clarke as backing singer, but Lee took the tape to engineer Sid Bucknor at Treasure Isle studio to have his (Lee's) new 'flying cymbal' sound dubbed on, according to Steve Barrow . . ." when Bucknor transferred the tune to four track, to be mixed at King Tubby's studio, he unaccountably left Earl Zero's original vocal track off. When Tubby called this to Bunny's attention, Johnny spoke up, saying that he knew the song and could sing it. One take and it was done". From this point on, the sound Lee created with Johnny Clarke, laid the foundation for the Dance Hall sound that swept Jamaica, Europe and America in the next decade.
And here is a truly amazing edit of that song provided by Kid Gusto, a track which I played on MIMS Radio Show #47
Johnny Clarke - None Shall Shall Escape The Judgement (Kid Gusto Edit)