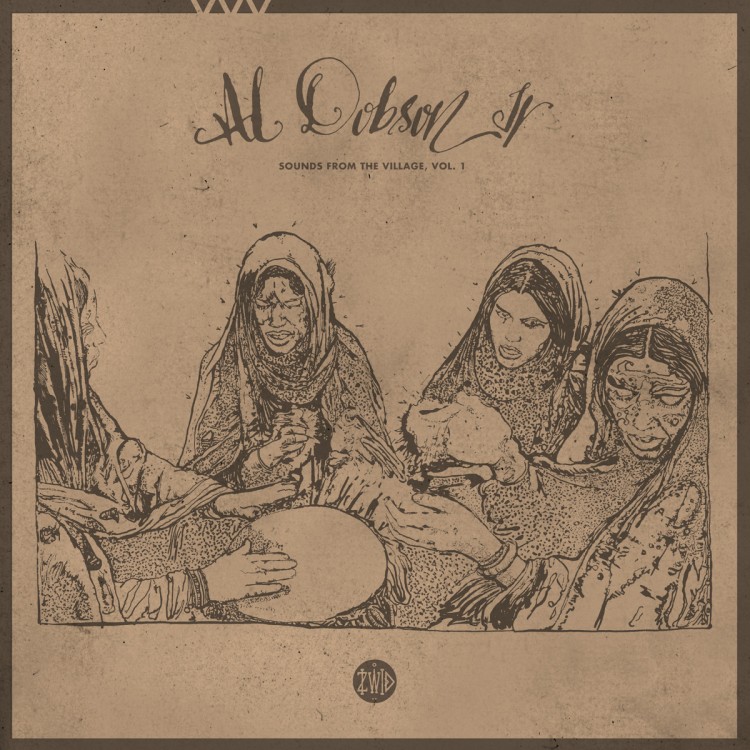 Future Classic: Al Dobson Jr. "Sounds from the Village Vol​.1​"
Al Dobson Jr. is a name getting a lot of attention from worldwide lovers of progressive Soulful music, from the Beat scene to the more organic side of House music.
The rapidly rising South London producer caught our attention last year with the first EP on 22a (a split EP with Tenderlonious) which we listed in our favourites of 2013. He didn't waste any time releasing "Rye Lane Volume One" on Bradley Zero's (Boiler Room) new Rhtyhm Section label earlier this summer.
I've been waiting on "Sounds from the Village Vol.1" for a few weeks and it finally landed on my doorstep last week. When Kutmah, owner of the IZWID label announced it was going to be an extremely limited vinyl run (with gorgeous artwork and printing) I made sure not to sleep on that one. A good thing because I see someone is already selling it for 100$ on discogs (a bit weird but that's a subject for another day).
The 15 track LP is a great record that blends elements of Detroit BeatDown (à la Theo Parrish, Norm Talley), 70's blaxploitation scores, Cosmic sounds and Headphone House music.
With three great releases in only a few months, Al Dobson Jr. is definitely in the running for our favourite newcomer of the year!
"cosmic vocal rips and a myriad of loose, soul-infused beat tape-style sketches with its digital flourishes" … indeed!

Released 10 June 2014
Executive Producer: Kutmah
Produced by Al Dobson Jr. for Sey Music
All songs written by J.Mallock / Published by Sey Music (PRS)
Handclaps: Neneigh, Ali, Creole +, Legbah, Bassa, Al & J Heights
Mastered at Metropolis by Stuart Hawkes
Art & Logo by Kutmah
Design by Brandy Flower
Jackets screen printed by Hit+Run, Los Angeles

---
And if you want more Al Dobson Jr, check out his Boiler Room set