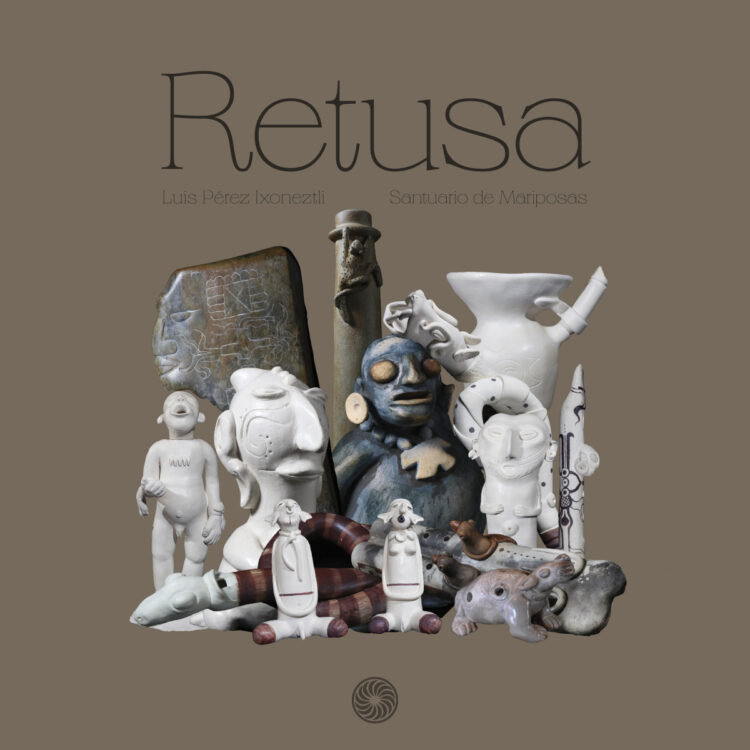 Exclusive Premiere: Luis Pérez Ixoneztli "1er MOVIMIENTO"
MIMS is excited to share the first of four movements that can be found on the incredible album, 'Santuario de Mariposas (Retusa)', by pioneering Mexican composer, ethnomusicologist and multi-instrumentalist Luis Pérez Ixoneztli.
After 40 years of research, Luis recorded this academic, yet deep and spiritual suite in Mexico in 1989 using only instruments of pre-Colombian origin, associated with indigenous groups throughout Mexico.
A hugely influential figure in Mexican music, Itxoneztli's music has been rediscovered by a global audience in recent years with the reissue of the classic but rare "En el Ombligo de la Luna" by both Sacred Summits and Mr. Bongo, and the championing of Carlos Niño (Ammoncontact, Hu Vibrational, Build An Ark, Suite For Ma Dukes), with whom he has collaborated.
Stream / Buy
Luis Pérez Itxoneztli recorded this album trying to give life to sleeping instruments and reflect on what the music of the Mexican ancestors was like. Itxoneztli's aim to recreate the deep and environmental sounds of the jungle, resulted in a hypnotic and ethereal work that stands up very well next to many ambient records made with the aid of electronic music technology.
'Santuario de Mariposas' (The Butterfly Sanctuary) was originally recorded by Mexican artist Luis Pérez Itxoneztli back in 1989, and later released only on CD, with very limited distribution.
"1er MOVIMIENTO" is perhaps the best snapshot of the album's brilliance. It has five parts:
X Okoot Kay Ppum T`Huul
El Recinto del Musgo Acuático
La Aldea
Alush
Los Señores de Xiblaba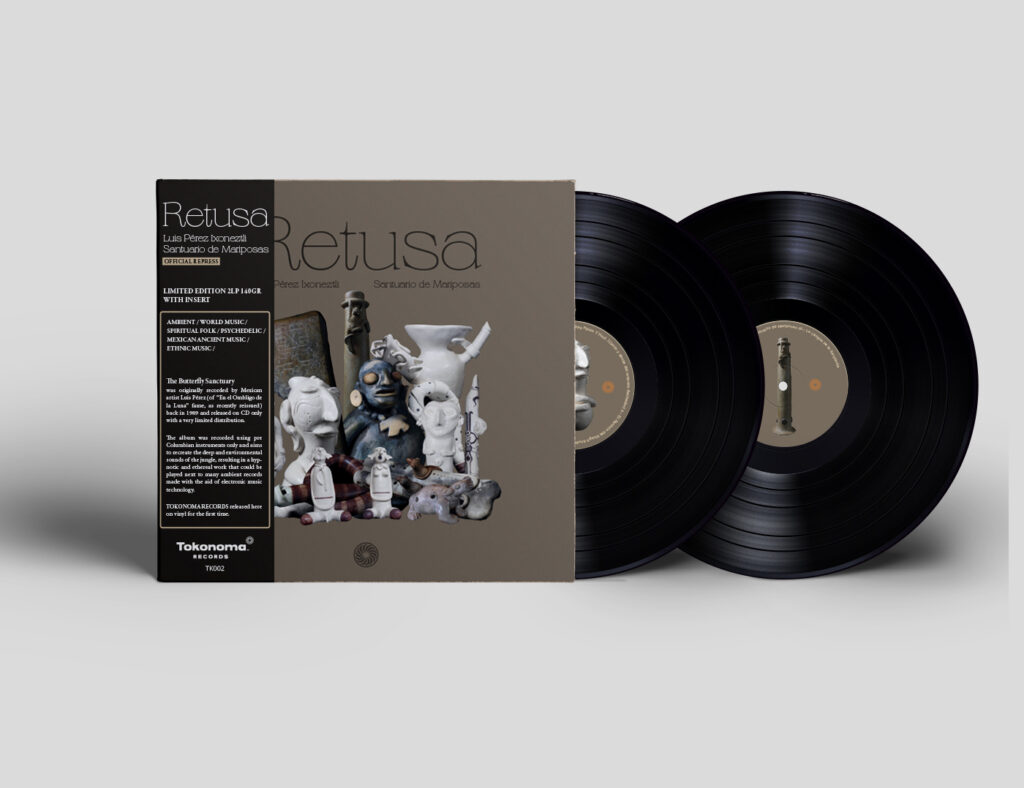 'Santuario de Mariposas (Retusa)' sees worldwide release on February 25th via Madrid's Tokonoma Records – on 140g double vinyl with obi strip and insert, digital download via Bandcamp and digital streaming on all platforms.
Tokonoma Records is a new, upcoming record label born in Madrid, founded and run by Antonio Chávez (aka Anthonius), composer and music producer, who brings together visual artists and musicians from different parts of the world.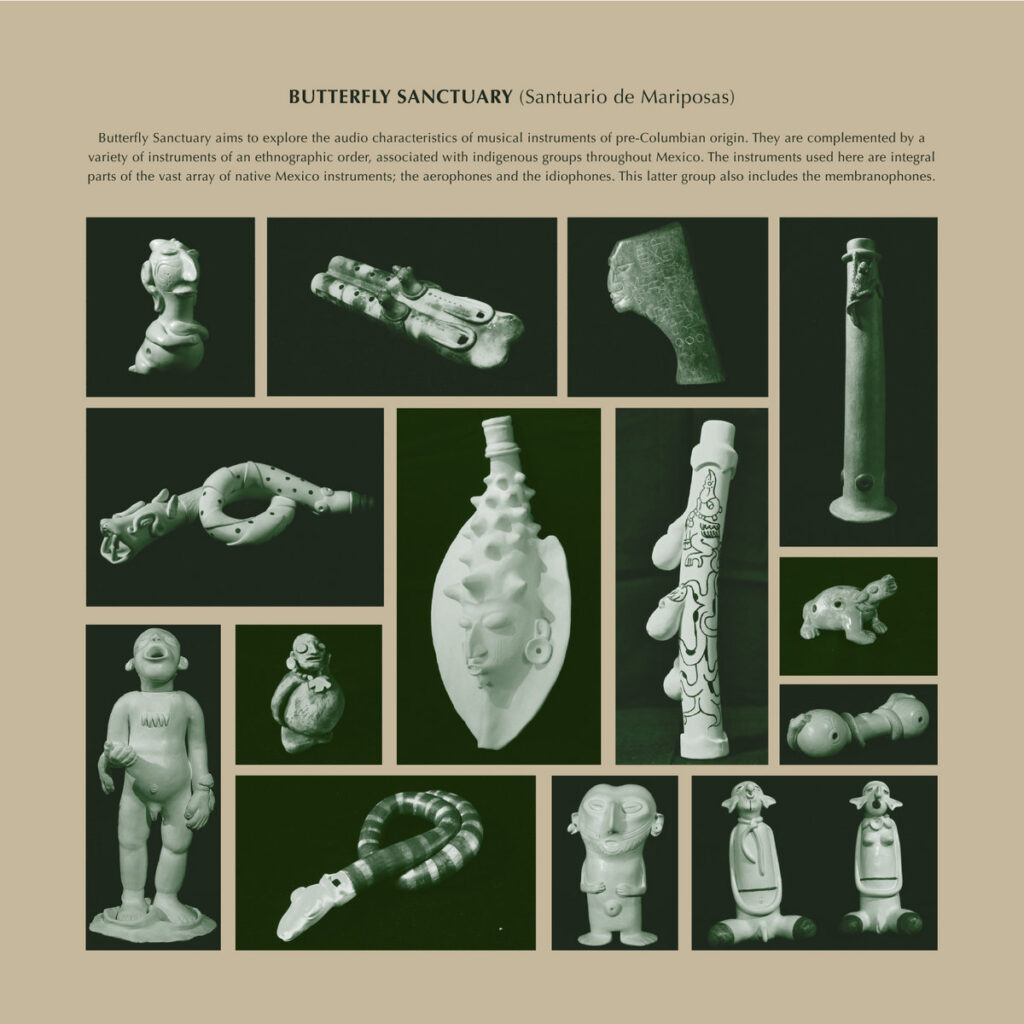 Named after a kind of alcove located in the reception hall of a traditional Japanese house. It is where the most revered art of the family is kept on display for visiting guests to enjoy. Typically, a bonsai tree and a koan (an ancient scroll featuring notable sayings and actions of Zen masters).
Tokonoma Records aims to apply the same disciplines of the art of bonsai to the art of making music, by practicing patience and care. Music that seeks to preserve the most hidden folklore is merged and inspired with the sonic spectrum of electronica, as the label embraces both new releases and reissue projects.