It gives me great pleasure to present to you the one and only, Luke Mckeehan; a trailblazer in his own right, the man wears many hats on the daily grind. Internationally he's known as a world class house DJ and the founding father of Canada's perennial house label, Nordic Trax. On a more local level, Mr. Mckeehan is known by many as a forward thinking promoter. He's definitely left his mark on the local music scene, establishing memorable club nights and events throughout the mid – late nineties, breaking ground as one of the first independent promoters to push the boundaries of the Vancouver scene.
I feel very fortunate to call Luke a friend, and I appreciate his advice and two cents whenever we talk. He continues to push the scene in Vancouver, as well as pushing his brand of deep house to the masses.
"A product of Toronto's warehouse scene in the 1980s, Nordic Trax founder Luke Mckeehan's contribution to Canada's ever-growing dance culture runs deep, while his innovative deejay sets and productions have earned him fans worldwide. Having founded and operated two of Vancouver's ground-breaking nightclubs for electronic music in the 1990s (The Chameleon & Sonar), Luke continues to be one of the strongest advocates for Canada's electronic music community. He is also the promoter behind many quality events in Vancouver under the Nordic Trax banner and has hosted everyone from Kenny Dope, Carl Craig and Groove Armada to Lee "Scratch" Perry in his near 20 years of event production."
Okay, before we start talking about your involvement in the Vancouver club scene and your record label, Nordic Trax, why don't you tell us a little about yourself and what life was like prior to music and your move to Vancouver.
Luke Mckeehan: I grew up in Eastern Canada, mostly in Toronto but with some time in Ottawa and Montreal then university in Kingston. I can't really remember a time before music, but I've done all sorts of jobs in and out of the arts. I probably learned the most from the restaurant industry.
What provoked you to move to the West Coast? What was the determining factor on living in Vancouver?
LM: I was snowboarding & doing outdoor sports a lot back then and one summer during university a bunch of us rented a house in Whistler. We all had a great time and the seed had been planted with me to come back after school finished and spend a full season in Whistler. 20 year later I'm still in BC — but I never had a plan to move West funny enough, it just happened that way.
In recent conversations with a common friend of ours, Yoshi, she mentioned that you first started promoting "acid jazz" events back in the 90's. This was before my time in Vancouver, however, that's a scene that I hold very close to my heart – the beginning of my DJ career revolved around that sound and hip-hop. Can you describe what it was like back in those days? What kind of events were you throwing? What acts were you bringing to town?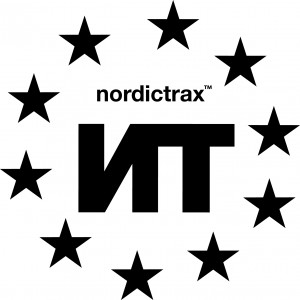 LM: That was an interesting time. There were a handful of different djs doing what was then called 'acid jazz' at club nights and one-offs around the city. We played house, downtempo, rare groove, hip-hop – a lot of scenes were cross-pollinating. My partner at the time Seren Kahlon (we did Mo' Funk, Chamelon & Sonar together) had just moved back to Vancouver from London. He didn't see the same type of vibe going on in Vancouver and that was the genesis of our early work together. Coming from Toronto, I sort of felt the same thing, and we saw it as an opportunity. We knew there some artists that had not broken here yet on the same level as in Europe, or even Eastern Canada or Seattle, and couldn't really understand why the shows weren't happening. As young entrepreneurs we soon came to learn that it wasn't as easy as just saying "I'd like so-and-so" to come here. So we put our heads down and learned the business.
Besides a bunch of one-off parties most notable in the early days was a the club night Mo Funk we built at Richard's On Richards in 95, which at the time was having a hard time with its well-earned reputation as a cheesy '80s bar. Some people kind of laughed at us like why would you work there, but it was this great live room and you could close off upstairs if it was a smaller show or line-up. At that night we were able to have the likes of Maceo Parker with Fred Wesley one month and then UFO with Kruder & Dorfmeister a month later. I got to know Zachary Breaux through that experience as well. He was the guitar player for Guru's Jazzmatazz and was an early mentor to me in the music business.
So after establishing yourself as an independent DJ and promotor, how did Nordic Trax come about?
LM: Doing the club night Mo' Funk we started a label of the same name that did primarily compilations and licensed music from others. As a dj, I wanted to do a label that was more reflective of what I was hearing and playing in the clubs every night. So we started Nordic Trax as a sub label focused on singles / vinyl. When the first manufacturing bills came back for the vinyl, my partners saw how difficult it would be, and so we split off Nordic Trax into its own entity the rest is history.
What were the early days like? How much of a struggle was it to get your own label off the ground and running?
LM: I've always had modest expectations with the label, so although it was certainly a struggle, I always felt as long as it was moving forward and not losing tons of money, it was worth doing. At the time I was heavily involved in two venues and deejaying all the time, so the label for me was/is a more artistic expression.
2012 was a big year for you, marking the fifteen year anniversary of Nordic Trax. What have been some of the more definitive moments of the label since its inception?
LM: To me every release is important and so it's interesting when you put music out into the public space and then see what happens. Very often great music gets overhyped or overlooked because it is (or isn't) on trend.
Speaking of the fifteen year anniversary, I was fortunate enough to catch the last half of the party after my gig that night. I caught Mark Farina and DJ Sneak's sets, which were pretty amazing and full of energy. In fact, the whole vibe at the Commodore was nothing but high energy. Reflect for us, if you will, what the vibe was like for you and the Nordic Trax crew.
LM: Thanks, it was a great time and it really felt like family that night. It wasn't just the guest djs who flew in from out-of-town, we had house heads from all over Western Canada and the Pacific Northwest who bought tickets and showed-up large on the dancefloor. You can't have a party without the people, and the people really made that night special.
Aside from the fifteen year anniversary, what have been some of the more memorable gigs for you, both locally and abroad?
LM: I've been blessed to travel most of the world as a deejay. Locally you can't beat the vibe of a packed 200 person party with all of your friends.
Nordic Trax has over seventy releases in it's catalog, can you reflect on some of the more memorable releases? Were any of the releases a scenario where you decided to take a risk on some unknown artist, based solely on their submitted demos?
LM: I still take the approach that I will put out music from unknown artists all the time. Many labels won't do it, they play it safe and get "so and so" to do a remix to add a brand name to their releases, it's not a bad model. But I have always taken the long view and let the music speak for itself.
Who were some of the biggest supporters of Nordic Trax in the early years? What was it like for you to hear some of the "A" list guys playing your tracks for the first time?
LM: Well the West Coast has always been our stomping ground, so djs like Mark Farina and H-Foundation were some of the earliest to support our sound and play it out to the world. Early on I remember getting a feedback from London that Carl Cox and others were playing Gavin Froome's 'Fly Me To Brasil' (NT005) and that was pretty cool to know, as it seemed so far from what we were doing but yet people were picking up on it because it was fresh.
This next question kind of stems from a discussion i've had with a good friend of mine. He was telling me about the old Chameleon joint at the Georgia Hotel. My friend still raves about it to this day, claiming it as his favourite joint back in his party days. Unfortunately, it was before my time in Vancouver. What were those days like for you? What kind of nights were you programming there?
LM: I was the founding partner of the spot, it was everything to us. We hired the staff, did all the programming, did all the interior renovations, and were resident djs – we basically lived there. The Chameleon was like a mirage, it only lasted 4 years as eventually the hotel got smart and wouldn't renew our lease (sound familiar?) and by that time we were already on to our next venture.
So it seems like everything has come full circle for you since your time in Vancouver. What are some of the similarities and differences between now and your first foray into the Vancouver night life/club scene?
LM:There are definitely a lot more venues now than there were back in the day. That's why we opened our own places, there was nowhere really to hear what we wanted on a regular basis. Sadly though, even though there are a lot more venues now the vast majority of them only do top 40, and really your choices on an average weekend night are still pretty modest.
Where do you see yourself and Nordic Trax in the coming years?
LM: Pretty simple, planning to "keep on keepin on".
---
Links