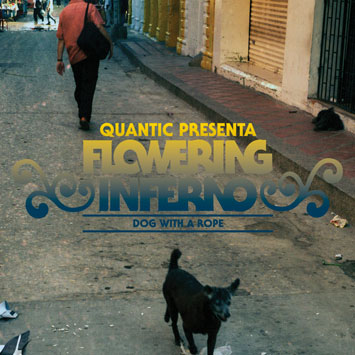 Will Holland better known as Quantic keeps the tropical vibes going strong with the second outing of his "Flowering Inferno" collaboration project on the always dope Tru Thoughts label.
I have tons of respect for artist who constantly evolve, take risks and don't adhere to the "if it ain't broke don't fix it" motto. Yes, Quantic could have stayed with the very effective "
nu-funk & soul meets broken beat
" formula that made him so popular with albums like
"Stampede"
and
"Mishaps Happening"
. Instead, Quantic chooses to push what he's loving at the moment: The meeting of Soundsystem culture and Tropical South America sounds.
Drop this in the right setting and you'll see this album is really authentic and dope! I'm thinking : quiet surf beach in Costa Rica with amazing food and a few drinks!
Strongly Recommended!
Quantic - Dog with a Rope