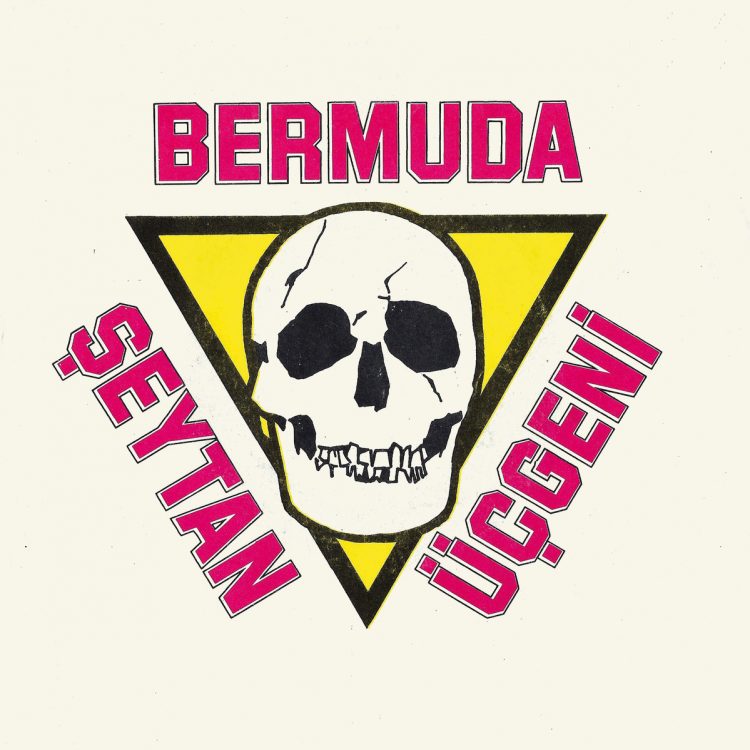 Reissue Of The Week: Ümit Aksu Orkestrası "Bermuda Şeytan Üçgeni" (Zel Zele)
Debora Ipekel and Ece Duzgit launch Zel Zele with a killer first release by Turkish composer Ümit Aksu. Funk, Jazz, Big Band and Psyche-Rock are combined to perfection on "Bermuda Şeytan Üçgeni", a 7-inch originally pressed in 1975.
According to the release's Bandcamp page, the title track is a musical adaptation of the Bermuda Triangle. Yes, that Bermuda Triangle.
The sound effects at the beginning and end of the track make sense in this context; however, the piece doesn't rely on its cool concept or trippy effects alone to carry it to victory. Instead, Aksu and his players deploy a swelling horn section, a shakin' back beat and a front-and-center sax solo to make this piece a real standout. I'd even call it a would-be breakdance classic, that's how fierce it is.
On the flip is a whimsical and nearly saccharine vignette with just enough psyche twist to keep its otherwise dainty motif interesting. I can see this one being used in the credit roll of a Cohen brothers film or in a chase routine for a silent black and white picture. It certainly has a show tune vibe to it and my guess is that it was made with film or stage in mind.
I'm personally pleased this record has been given the reissue treatment it so deserves, as an original pressing is nearly impossible to find and now, I pray, a true-school Bboy or Bgirl can Floor Rock to this over and over again.
"Bermuda Şeytan Üçgeni" reissued October 19, 2018 on Zel Zele
---
Follow Zel Zele:
zelzelerecords.com
Facebook
Instagram
Bandcamp