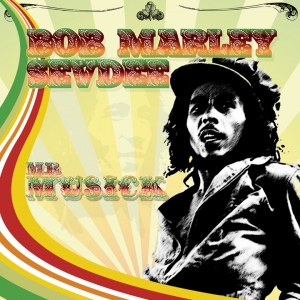 I first heard about this project about 2 years ago from my good friend and very talented producer SEVDEE. At the time we were holding down a weekly night called The Bridge at Blizzarts, one of Montreal's favorite hangout spots.
Sev made me hear this remix of Bob Marley's "Wait In Vain" in front of a live dancefloor and I was just shook, it had those undeniable drums with just the right amount of swing. The single then leaked around town and was played by a few of the hip-hop heads. From that point on, I was basically asking Sevdee every week about updates on his project.
Flash forward two years and the project is finally ready. Over 15 Bob Marley gems retouched with mad love. On Sevdee.com he proposes an in-depth look into the creation process of the album, along with song lyrics and Scriptural references, giving the listener a unique experience in navigating through the words contained within Bob's message
This is Movement. Movement of Jah People.
Bob Marley & Sevdee - Cry To Me


Bob Marley & Sevdee - Wait in vain


Download BOB Marley & SevDee