The difference between an album and a "beat tape" is very open to interpretation, everyone has their own definition. In this case, the new offering by French duo Souleance (DJ Soulist and Fulgeance) called La Beat Tape, seems a little rougher around the edges at first listen then last year's La Belle Vie. Less polished and more "breaks" oriented, if this make senses. Quite enjoyable nonetheless.
In fact, the drums doesn't stop even on the slower jams reinforces the meaning of "La Beat Tape". i.e: It's really full of beats!
The '80s nostalgia on some tracks like Cocktail Time or Biscornu and the soul sampling of Boom Bap Routine make something else evident; maybe it's more of a mixtape made to share some memories with friends. One thing is sure though; the party won't stop with the funky drumming of L'insouleance and the head-noding inducing single Sauce Samourai. Big party jam right here.
---
Limited Edition 7″ vinyl version featuring four tracks: Como Estan Bitches, L'insouleance, Sauce Samourai and BBQ & Pimm's. Only 300 copies in this initial pressing! Cop That! Pre-order includes immediate download of 1 track in your choice of MP3 320, FLAC, or other formats. A link to the complete album will be emailed to you the moment it's released.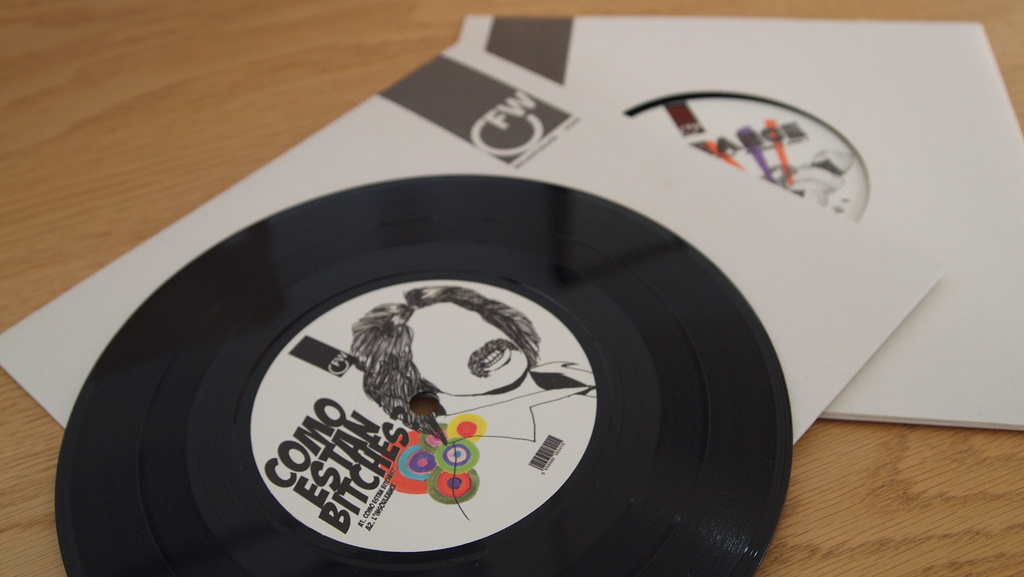 ₤5 GBP or more. Shipping out on or around 01 February 2013