"This is the Rolls Royce of Mixers" – DJ Mag
The DN78 Phantom Valve desktop analogue DJ mixer features two input channels, high-grade phono, line pre-amps and two stereo USB channels (up to 32bit/384kHz). It uses high quality rotary faders, a rotary cross-fader, and has a three band Isolator EQ on the output. It has the amazing warm sound that the valves offer on the output stage, giving a unique punch, depth and space to the sound. It also features analogue VU meters, a mono mic channel, stereo effects (send and return), twin balanced outputs, and a mini jack record output. This mixer is all hand built in the UK! The result is a visually beautiful machine with unprecedented sound, it truly stands out from the crowd!
Also available with Innofader Pro II. From £1580 +VAT.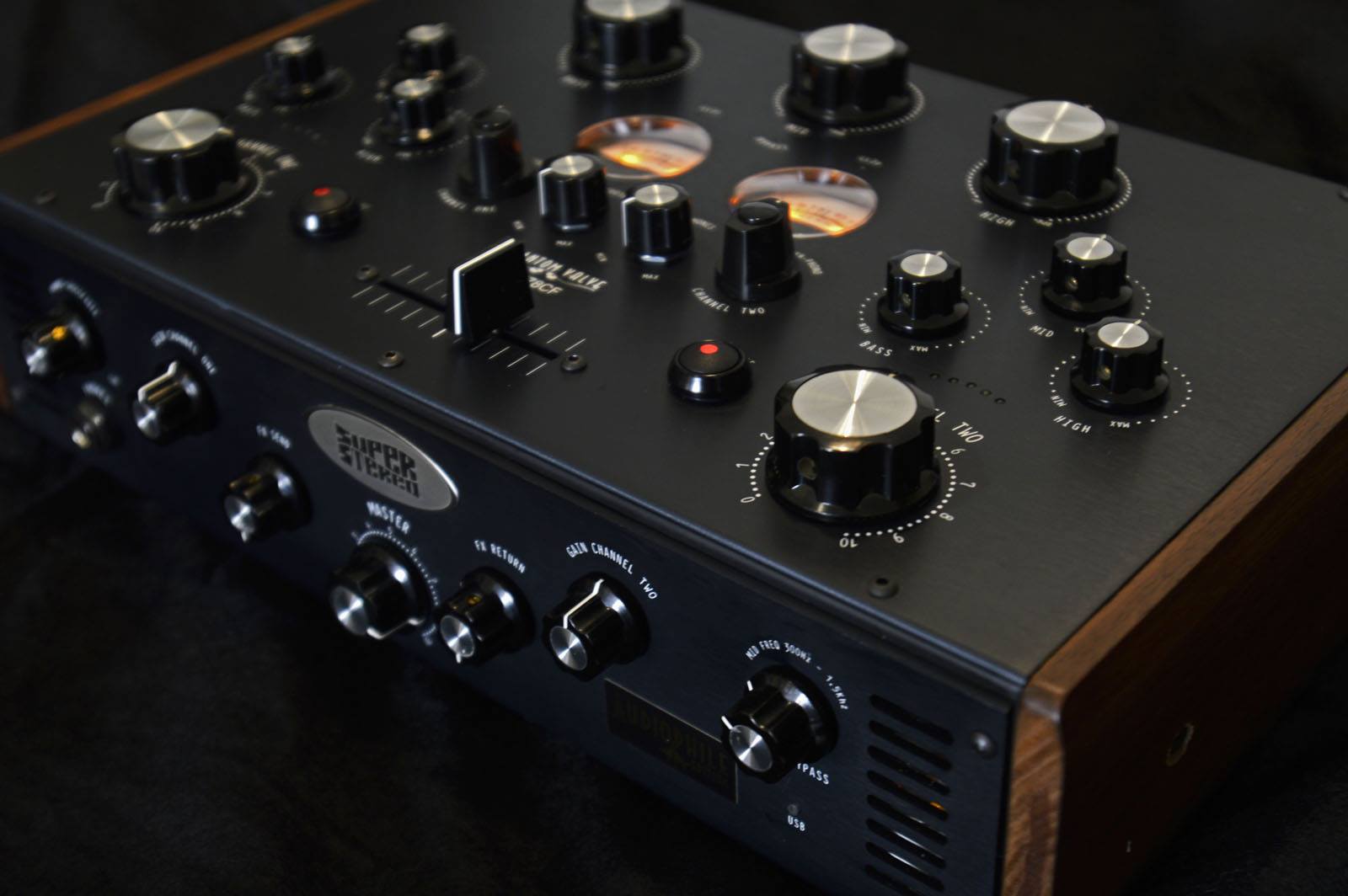 .
Well known for the use of analogue technology, SuperStereo.co.uk is the rebirth of a classic vintage sound. It is an audio research project, bringing as a result the manufacturing of high-grade custom made audio mixers. Their first prototype is the new DiscothequeN77®; a portable and lightweight rotary stereo mixer built with an accurate circuit board design plus a rigorous selection of high standard components. This gives the maximum possible quality and the longest possible life span which therefore makes this new rotary mixer a stunning piece of art.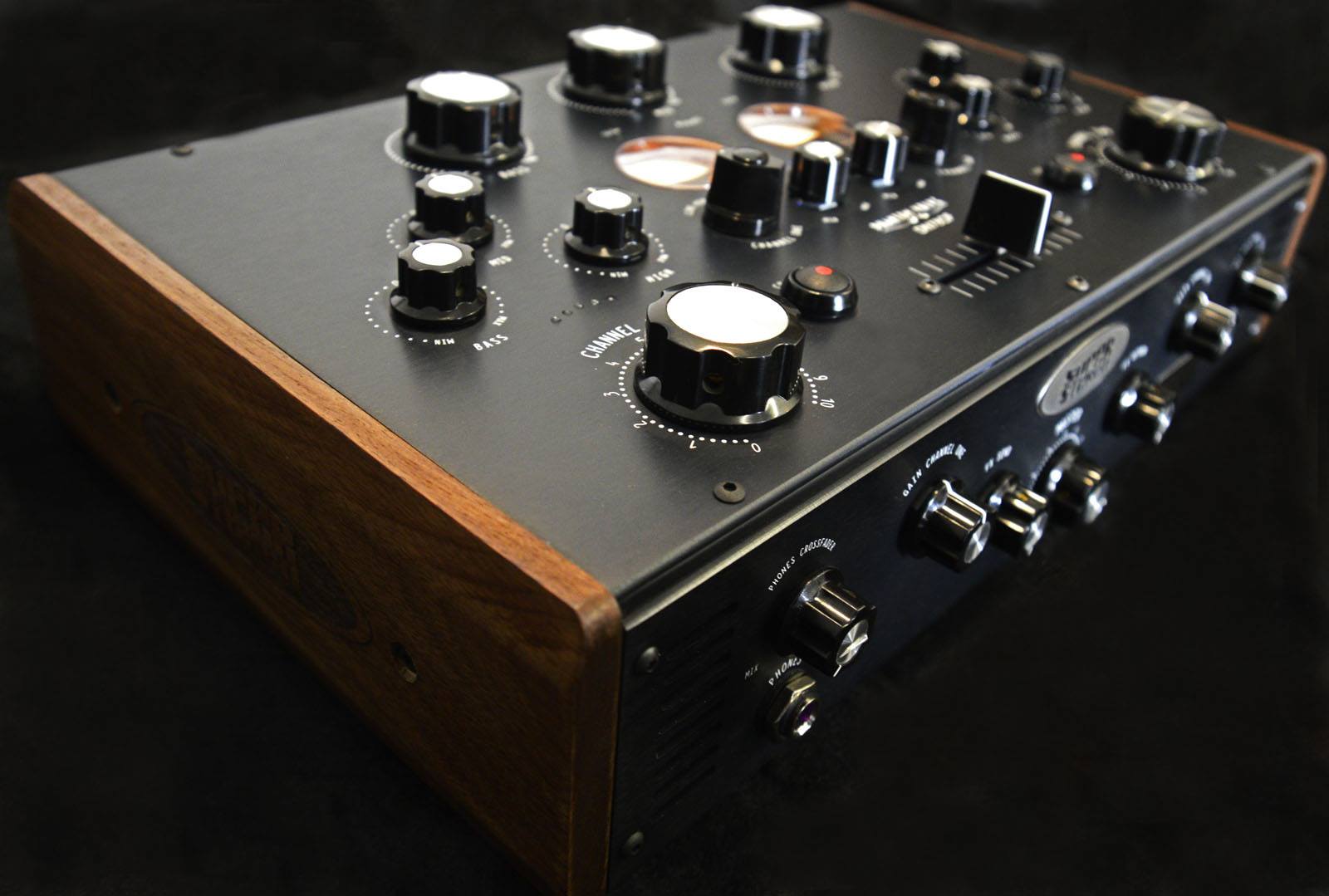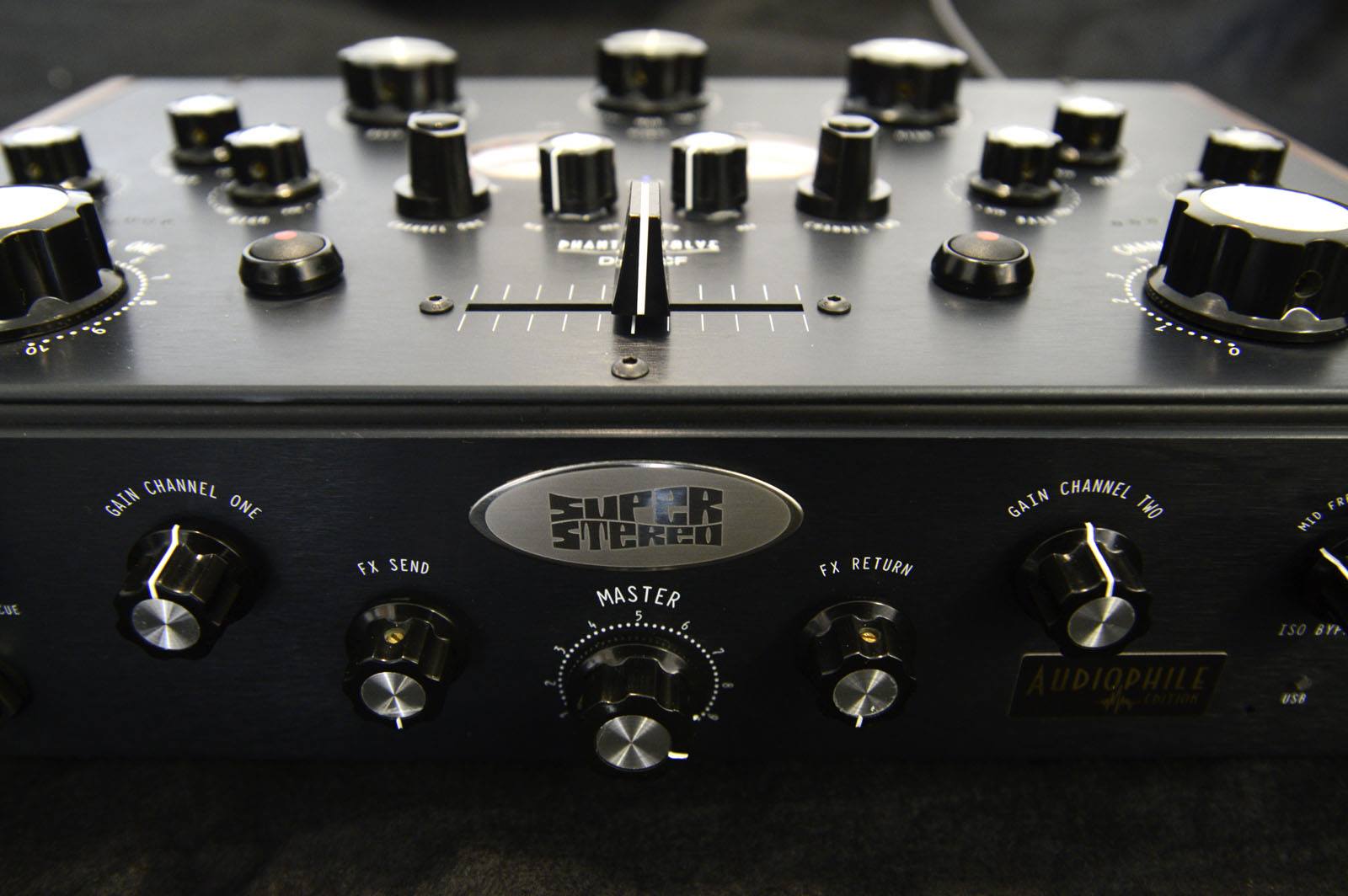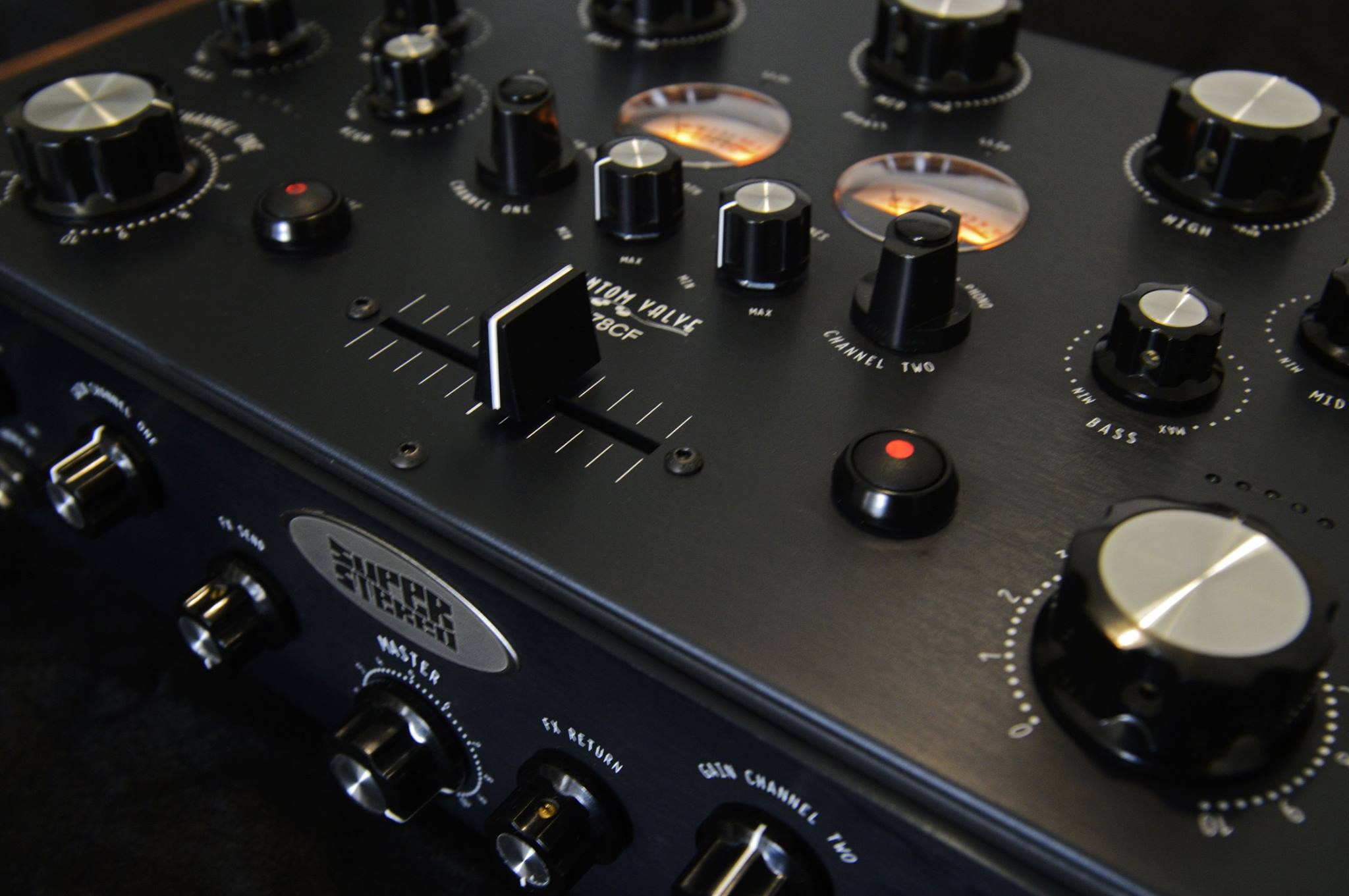 .
even available in white!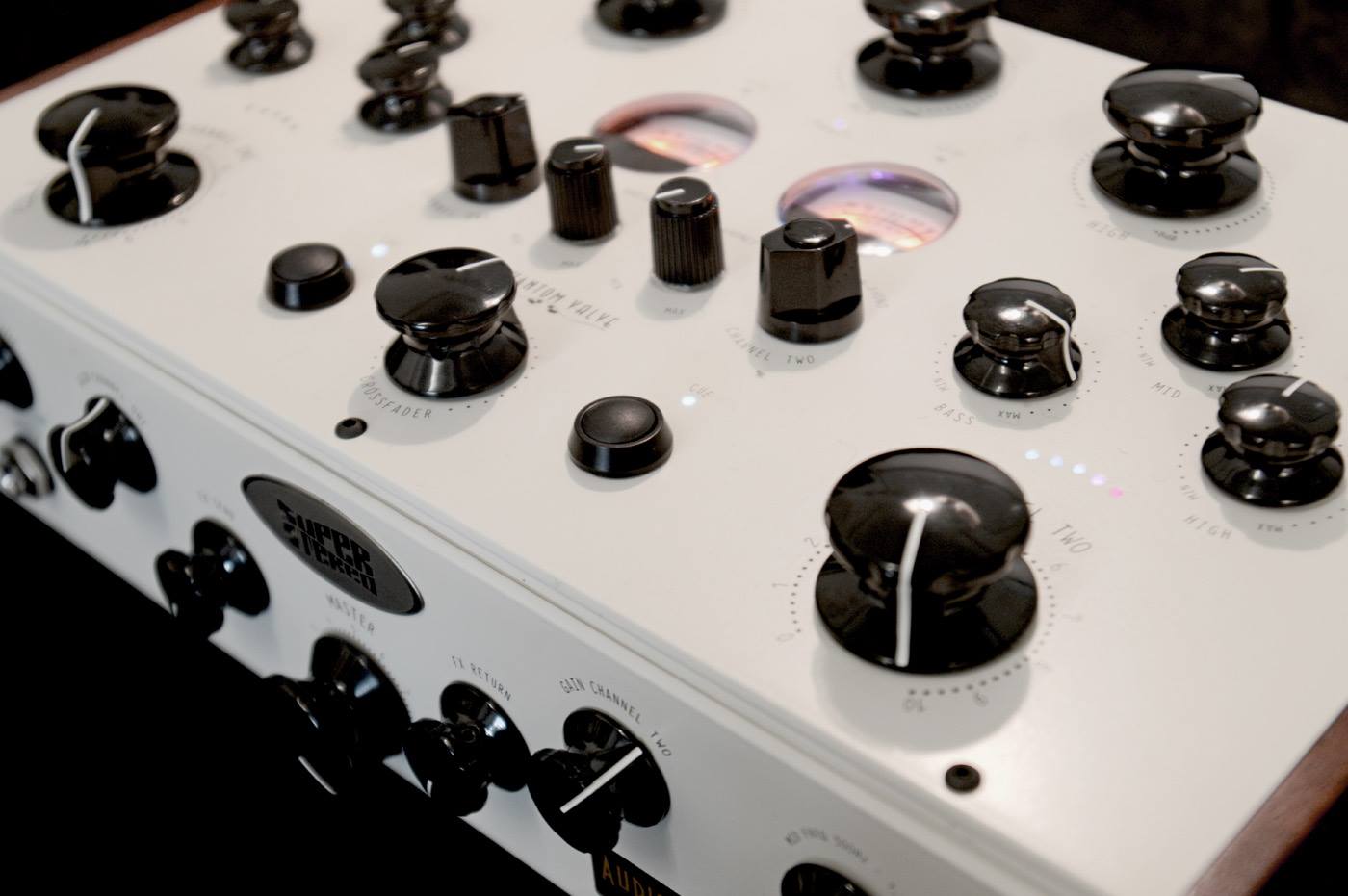 .
Features of the DN78 Phantom Valve Series:
* A rotary cross-fader between CH1 + CH2.
* 5 LED input monitor VU meter for each channel.
* Input gain control giving up to 5 x gain.
* A headphone cross-fader control between the output and cue channel.
* Push button PFL cue controls
* 2 channel stereo mixer
* Valve (tube) output stage,
* 3 band 'Isolator' on the output,
* 3 band EQ control on each channel,
* RCA and XLR balanced output level (booth & main outs),
* 2 line & 2 phono RCA inputs,
* 4 channel USB Audio ( 32bit/384kHz out),
* Precision Backlit VU meters (output),
* LED Clip indicator,
* Cue indicator,
* Stereo Fx send & return,
* High power headphone output,
* High quality Alps 'Blue Velvet' faders / TKD faders (upgrade)
* Audiophile grade op-amps,
* High grade toggle switches & knobs,
* Wooden side panels
For more info visit > SuperStereo