The Astral Progression of Josef Leimberg
The veteran Los Angeles-based trumpeter and composer Josef Leimberg waited over 20 years to make his debut as a solo artist, and he certainly made it count!
Released in October 2016 on World Galaxy Records, "Astral Progressions" is without question one of the best albums of the year, all categories considered. It should for sure be mentioned along with all the other great artists marking the renaissance of the LA/Cali sound in the last few years: Kamasi Washington, Kendrick Lamar, Flying Lotus, Terrace Martin, Anderson .Paak and many more.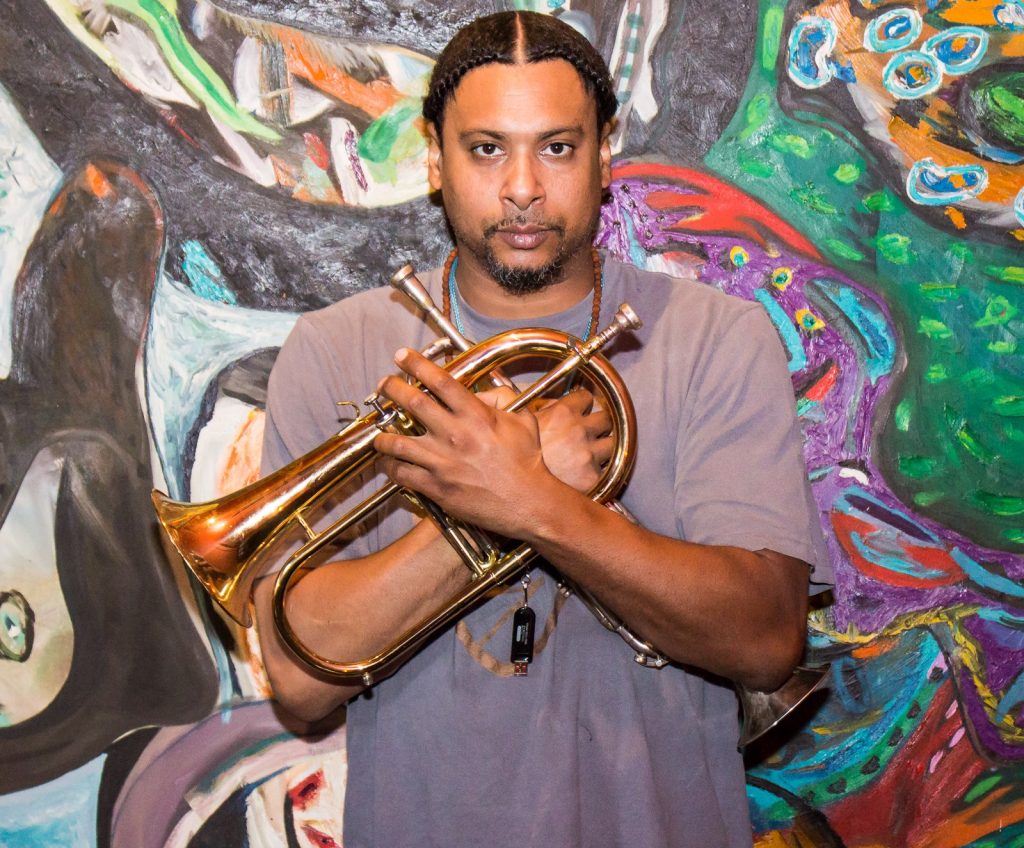 Josef Leimberg is credited as both a songwriter and performer on Kendrick Lamar's "To Pimp A Butterfly" for tracks "Wesley's Theory", "How Much A Dollar Cost", and "You Ain't Gotta Lie (Momma Said)". He is also rumoured to be behind the mysterious LoveDragon moniker with Terrace Martin.
"Astral Progression" is quite simply one of the best Spiritual Jazz albums to come out in many years, and with all that's going in the world right now I think we are all in need of as much positive and progressive music as we can get.
@MIMSLexis: Your debut album has been out for a few weeks now. After years of collaborating with other artists, how does it feel to finally have your solo debut out?
@JosefLeimberg: It feels good. Now people get to hear the kind of music I like to make with no limitation or expectations other than what it is.
How has the reception been so far? I know you've gotten a lot of praise from key people like Gilles Peterson, Wire Magazine among others.
@JosefLeimberg: The reception has been far more than I expected. Being it's my first album, I didn't know how it would be received as I am someone who does not fit the norm of sticking to one style or genre of creating music. I also see how a lot of my peers out of LA have been embraced and this gives me the inspiration and motivation to follow my own path to wherever it takes me and people like Terrace Martin, Thundercat, Kamasi Washington. Elusive and the Freestyle Fellowship made it easy for people to be themselves – to mix it up and believe in themselves to take a chance and be original in their approach to music.
You mention Terrace, Kamasi and then there are all of the other LA talents like Kendrick, Georgia Ann Muldrow, Miguel Atwood Ferguson etc… I gotta ask, what is it about the LA scene that is so special, especially right now?
The level of talent and the quality of the output these last few years has been jaw-dropping!
@JosefLeimberg: I think everyone is inspired by each other which makes it very special. When I hear all the good music that is coming out of LA, it inspires me to share and contribute to this musical renaissance.
Renaissance is truly the right word. It also seems like the vocalists, the beatmakers, and the musicians are all feeding and pushing each other creatively as well, each with their own twist.
@JosefLeimberg: Yes absolutely. From Shafiq Husayne to Taz Arnold to Madlib to Adrian Younge, there's definitely a vibe going on that crosses different boundaries, styles, and genres.
Oh yeah, it's definitely not a new thing right? From Sa-Ra, Miguel Atwood-Ferguson, Flying Lotus… so many key people doing it for years!
@JosefLeimberg: That groundwork has been laid and opening doors for people like me.
Tell me a little bit about your influences. Who were your favourite trumpet players growing up?
@JosefLeimberg: Man, at first I was stuck on Clifford Brown and Miles Davis, then I discovered Lee Morgan and Freddie Hubbard then eventually Booker Little and Woody Shaw. I love them all the same but they all had a distinctive sound that I could recognize right away. Woody Shaw and Miles Davis would probably be my two favourite stylists on the trumpet. Their voices were so beautiful and melodic but I loved the way they stretched out!
There is a Miles Davis cover on "Astral Progressions" right?
@JosefLeimberg: Yes, "Lonely Fire" off the album "Big Fun".
You recently had a show in LA. Was it the first time you brought the concept of the record to the live stage?
@JosefLeimberg: Yes, not just for the album, but it was my first time playing out as an artist. I was little nervous but I'm excited at the same time to get out there play some music and have fun.
I spoke to Terrace before his show at Montreal Jazz Fest this summer which I think was also his debut show as a solo artist… has he given you any advice?
@JosefLeimberg: He told me just play everyday, so I have been practicing and rehearsing with some dope musicians!
I'm looking forward to seeing you live in Montreal one day!
How many musicians do you bring out for live shows?
@JosefLeimberg: It will usually be around nine or ten people (including myself): bass, drums, percussion, trombone, flute, bass clarinet, trumpet, keys, and saxophone. Terrace called me and said he was down to sit in as well. Very excited to have Chris Daddy Dave on drums too. I'll be taking the show with a quartet to Europe in 2017!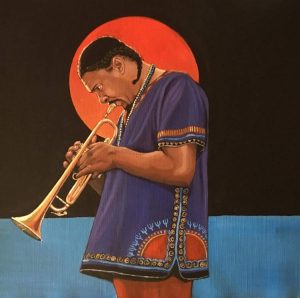 I gotta ask… How is the LA musician community feeling about the result of the election? Is it tough to focus on music at a time like this?
@JosefLeimberg: I was a little depressed when I first heard about it but I think the music is what always gets us through tough times and brings people together. I don't anyone should live in fear, but people should definitely be aware and awake to what's going on in this country. I don't think anyone should live in fear.
Well music can definitely be one of those things to rally people, especially progressive spiritual music like yours! More relevant and essential than ever!
@JosefLeimberg: I agree! I can't complain about it if I don't try to contribute some kind of positive vibe and spiritual consciousness.
Absolutely! Thank you for your time, and thank you for such a beautiful record.
Purchase Album
---
Also, here is a sneak peek of Josef's live show…
The man @josefleimberg doin his thing tonight in LA w/ @Chrisdaddydave on drums holy Moses this shit is dope! pic.twitter.com/1AiTousUjQ

— G L K (@GASLAMPKILLER) November 23, 2016