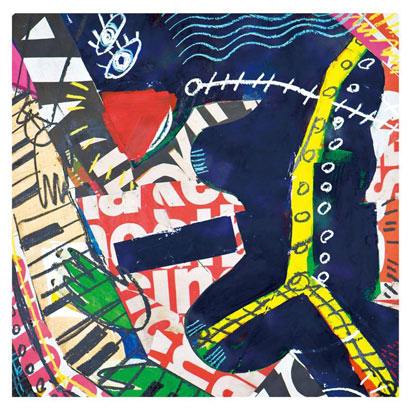 Future Classic: Bennetrhodes "Tenderness"
I came across Kan Sano's album Fantastic Farewell in 2011 and have been a fan of his ever since. I was so enthused by his music that I actually sent him an email to tell him so (my level of enthusiasm was matched in his reply). What I appreciate most about Kan is the multidimensional quality of his compositions. He manages to weave together many layers of complex sound in a way which, when heard in full, always brings something unexpected to the table, even when his music pays explicit homage to its influences.
Sun Ya is noticeably less beat-centric than Fantastic Farewell – the result of putting more emphasis on melodic development, according to the man himself. Under the pseudonym Bennetrhodes, however, Kan brings his own vocals more prominently to the foreground, giving new texture and an added air of lightness to his grooves. Tenderness showcases this element particularly well despite the frugalness of his approach. If anything, though, the thoughtful placement of details – whether it be vocals, the Rhodes or otherwise – is what makes this track shimmer. The track title simply draws it all together.
Bennetrhodes - Tenderness