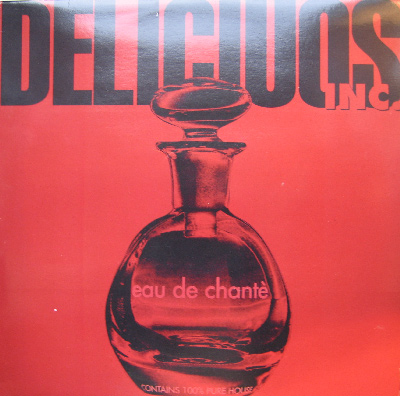 Forgotten Treasure: Delicious Inc "Eau De Chantè" (1995)
Awwwwwwwww yeahhhhh, this one is undeniable! It might be the DJ in me, but almost every time I hear a great song I tend to romanticize the ideal setting in which it would be played. While house classic Eau de Chantè could probably get any dance floor going, I know nothing would compare to the enthusiasm it would receive at Montreal's Gaybash parties. I can just see those swirls, twirls and leg-raises now.
A simple-yet-lovely high-hat/bass-kick combo sets the tone for this track immediately and is soon eclipsed by tribal rhythms, hand-claps and a sassy/assertive woman with a few choice words for her audience. The instrumentation really comes together nicely when deliriously repetitive chords unite with stabbing keys and dreamy synths over smooth female "ohs". This was made to vogue.
Delicious Inc. - Eau de chanté
Delicious Inc. released this record in Italy with 4 different mixes ("for men", "for beats", "for women" and "for sex") on UMM in 1995. Collectors won't have a hard time finding a copy, if they don't mind paying a little for it.