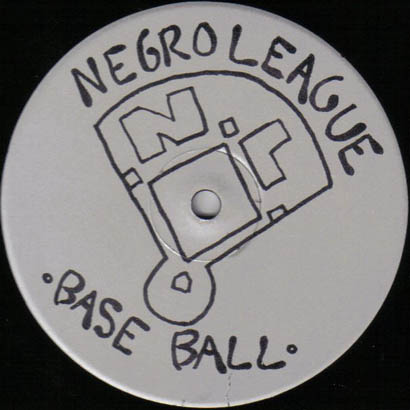 Forgotten Treasure: Natural Resource "(Negro League) Baseball" (1996)
After reading recent MIMS post about The Herbaliser featuring rapper What What, a New York MC now going by the name of Jean Grae, I felt the time was ripe to share this forgotten treasure from her first outfit, Natural Resource.
Released in 1996 on the Ekapa RPM Label -owned by Jean Grae's father, famous South African jazzman Abdullah Ibrahim– the 12" in question features DJ Aggie and rappers Ocean and What What cleverly exposing the then-exploding rap market by drawing a parallel between the music industry of the mid-nineties and the Baseball Negro Leagues of the pre-WWII era. Sadly enough, this would be the first of only two singles to ever be released by Natural Resource before their official breakup in 1998.
Complete with a jazzy, feel-good piano loop and a playful tone that work magic at understating the seriousness of the song's subject matter, Natural Resource's (Negro League) Baseball might just be the ultimate indie rap release of the mid-nineties, if there would ever be one. Oh, and yes, the lyrics are still relevant "The industry is all over the mount pitching, but nobody's making any hits". Doesn't that sound strangely familiar?