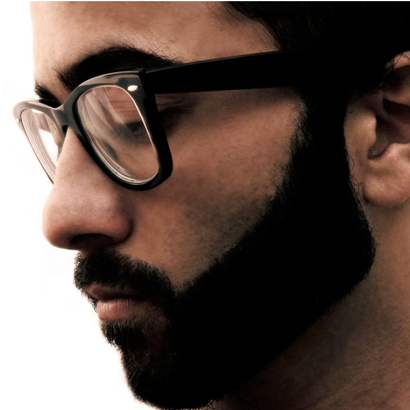 Future Classic: The Narcicyst "The Last Arabs" ft. Omar Offendum
This weekend was the closing of the Arab Winter exposition at the Fresh Paint Gallery. If you hadn't heard about it, this exposition was a multimedia response of 6 Arab Diaspora Artists [El Seed, Sundus Abdul Hadi, Tamara Abdul Hadi, Sawsan Al Saraf, Karim Jabbari and The Narcicyst] to the recent uprising events tokened Arab Spring in the Middle East.
On the opening night of the exposition a young girl took me aside to express her absolute joy that people who lived her parallel experience were expressing her frenzies. There's something to be said about the angst that one feels when your body is grounded on one land but your heart lives in another. There's a certain element of disconnection that can feel like eternal void. That's where tracks like 'The Last Arabs' come in. This track fits all the criteria of a true classic: dope production, high-quality lyricists, relevance and rapport. For that young girl, and many others, 'the Last Arabs' is the theme song to her story.
---
[If you didn't get a chance to catch the Arab Winter exposition be sure to follow their documentary series]
The Arab winter documentary trailer
Arab Winter Documentary Trailer from The Narcicyst on Vimeo.
As the Arab Winter Launch approaches, director Walid Kafi follows the crew through the process of creating the first exhibition between El Seed (Faouzi Khlifi) , Sundus Abdul Hadi, Tamara Abdul Hadi, Sawsan Mahdi, Karim Jabari and The Narcicyst (Yassin Alsalman). Documentary Launch: January 2012