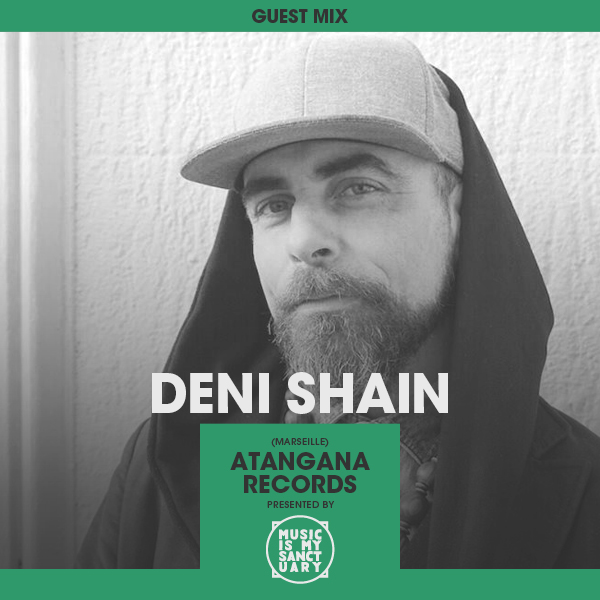 MIMS Guest Mix: Déni Shain (Atangana Records, Marseille)
Déni Shain is DJ, producer, and percussionist.
After having travelled the world for almost 20 years searching for new music and artists, he discovered along the way a stash of rare musical pearls – in Europe, Africa and Latin America – music which he shares with us to enjoy in his energetic DJ sets. He recently started Atangana Records with Thomas Vicente which specializes in Afro-Disco.
"Here's a little spring mix introducing the first releases of my brand new imprint Atangana Records, plus some tracks I love to spin from friends and influences… expect some exclusives as well! Enjoy"
TRACKLIST
1 Fedia Laguerre – Divizion (Atangana Records)
2 Bonga – Noa Acode
3 Ti Celeste – Population basse terrienne aux abois
4 Seigneur Ekissi – La Traversee du comoe par les Baoulés
5 Big Sat – Ehui
6 Boy Ge Mendes – Yone Bi Gno Co Boka
7 Midnight Groovers – Talon Haut
8 Les Rapaces – Musique passe partout (Forthcoming Atangana Records)
9 Pat Kalla – Lady Angola
10 Les Maxel's – Le retour de TOTO (Deni Shain & Papastomp Remix) (Forthcoming Atangana Records)
DOWNLOAD LINK
---
Follow: