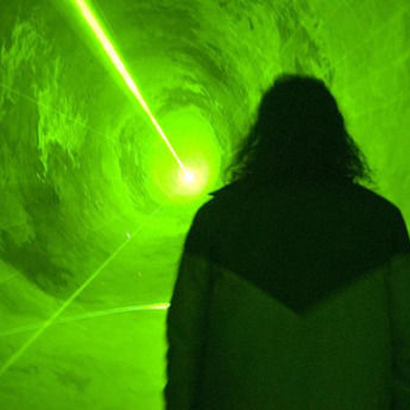 MIMS' Guide to Mutek 2012
Every year in Montreal, Mutek kicks off what we call the "festival season" but it's also one of the signs that summer is finally here! When you're a kid in Montreal, summer is official once they open public pools. But I guess for adults the equivalent would be Piknic Electronik and Mutek.
The 13th edition of Mutek promises to be a good one! There are some legends and some newcomers. A few very interesting venues around Montreal, some inside some outside. Some events will challenge your ears, others your eyes and if you go to the pannel discussions you might even learn a thing or two.
So here are our picks as far as what to check out. Keeping in mind that we don't pretend to know all the acts, we will surely discover a lot of great artists we had never heard of before. The good news is that there are tons of great free events, in fact 4 of our 7 picks are free shows!
Wednesday May 30th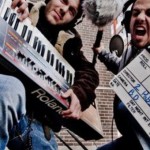 The Gulf Stream
17:00 "Metro Art 1"
Berri-UQAM Metro / FREE
Been a big fan of the Gulf Stream boys ever since they opened for a Mary Anne Hobbs show we organized. They are also playing an indoor gig but to me this is the highlight of the first day.
---
Thursday, May 31st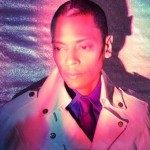 Simon Called Peter – Leboeuf et Laviolette – Bernardino Femminielli
17:00 "Expérience 2"
Place de la Paix / FREE
I was really impressed the very first time I saw Leboeuf & Laviolette do their live remix on the fly project. Also looking to catch Simon Called Peter because I keep hearing good things about him and I've never caught him live.
Shackleton – Monolake – Jeff Mills
RBMA Stage: Sibian & Faun – Shlohmo – Salva – Nouveau Palais – Paul White
10:00 pm "NOCTURNE 2"
Métropolis / $40
Usually I'm against high door prices for electronic music shows but in this case it's really worth it. You get a whopping 8 artists that are either established legends like Shackleton & Jeff Mills or upcoming cats like Salva and Shlohmo. Personnally, the guy I'm really looking forward to hearing is Paul White. There isn't a lot of hip-hop oriented "beats" stuff this year but this is really a solid booking.
---
Friday June 1st
Kenlo Craqnuques
17:00 "Metro Art 3"
Berri-UQAM Metro / FREE
I'm not sure that most people in the Quebec music scene understand how much of a genius Kenlo is. Well, thankfully Mutek gets it.
Nicolas Jaar – Jimmy Edgar – more…
RBMA Stage: Nautiluss – BNJMN – Kode9
10:00 pm "NOCTURNE 3"
Métropolis / $40
Another absolutely packed lineup. Again, the RBMA stage is pure magic from start to finish. I'm a big fan of BNJMN especially. Matching Jimmy Edgar and Nicolas Jaar's live show is also a great idea, both dudes being unbelievably talented young producers.
---
Saturday June 2nd
Basic Soul Unit, Danuel Tate, KINK
2: 00 pm "Expérience 4"
Place de la Paix / FREE
Big big fan of Toronto's Basic Soul Unit, huge fan of Danuel Tate who is also a member of Cobblestone Jazz. Add to that Bulgaria's KINK who we've been talking about a lot here and the fact that it's free.
---
Sunday June 3rd
Wolf+Lamb
Second Stage
Mathew Jonson & The Mole
2:00 pm "Mutek Piknic"
Jean-Drapeau Park / 12$
I like Wolf & Lamb as much as the next guy, but you can catch us at the second stage all day for The Mole & Mathew Jonson