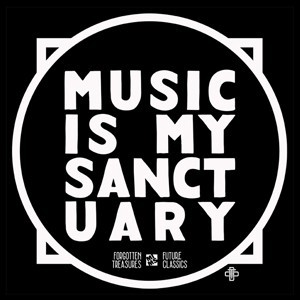 Music Is My Sanctuary – Show #39
Sorry for the delay since the last show, it has been a little longer than usual. It's been a pretty busy summer in terms of Dj-ing and shows and it doesn't look like it's slowing down anytime soon!
Coming up: Mount Kimbie, Ras G, Onra, Alaclair Ensemble, Hypnotic Brass Ensemble… Hope you dig the show, so many good jams!
Tracklist
01. Maddslinky – Lionheart (0:00)
02. Mr Scruff & Kirsty Almeida – Pickled Spider (3:40)
03. Prince Jazzbo – Replay Version (6:00)
04. Black Milk – Deadly medley (8:15)
05. Tokimonsta, Lunice & Swede:art – Alpenglow (10:30)
06. Flava D – It's So Hard (13:15)
07. Arthur Verocai – Balada 45 (Like A Brazilian Girl Remix) (15:15)
08. Jneiro Jarel – It's Like Fire Yo!! (17:30)
09. Madlib – Episode XVI (21:00)
10. Aloe Blacc – Good Things (22:30)
11. Hypnotic Brass Ensemble – Sankofa (26:00)
12. Def Chronic – Apple Juice / 80's (29:40)
13. The Jellies – Jive Baby On A Saturday Night (32:30)
14. Unknown – We Love JPM (36:00)
15. Siriusmo – Femuscle (41:15)
16. Jayson Brothers – Monster Box (45:00)
17. Jazztronik – Sign Of Tomorrow (47:40)
18. DJ Food – African Rhythms (Tom Middleton Remix) (50:30)
19. FIS-T – Night Hunter (53:45)
20. Roots Manuva – It's On (55:20)
21. Moonstarr – Broken Bossa (57:40)
22. Uproot Andy – El Botellon (61:00)
23. Dorian Concept – Her Tears Taste Like Pears (65:30)
24. Maddslinky – Ruled By Your Motions (68:30)
25. Machine Drum – Don't wait (72:00)
26. Ahu – To Love (73:15)
Download Link