There is no doubt Rakim is a living legend. I will never forget when my older sister dubbed Paid in Full on cassette for me or when I bought my first issue of The Source magazine. The special issue #100 listed the 100 best MCs of all time and The R was the top of the list. The following issue featured Rakim Allah on the cover as it was discussing his upcoming solo album.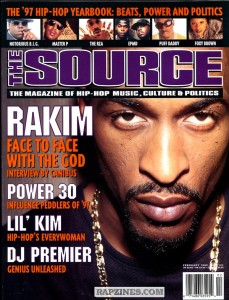 For a kid getting into Hip-Hop, Rakim represented a legend of the earlier era coming back to the game. Paid in Full and Follow the Leader were not only multiplatinum classic records, their lead single were self-titled and self-explanatory. I want to focus on The God MC's solo career and the lead singles of those albums in their context, because they represent what Rakim meant to me growing up.
The 18th letter was the first solo album Ra put out and it represented a return from hiatus. Needless to say Guess Who's Back and its afro-futuristic video hit hard. That synth line is just to good to look past and I appreciate the fact it samples a later and looked over Bob James album.(Shamboozie off of Hands Down) Its only right that later in his career a legendary artist would use a later sample legend's music. The album came as a double CD special edition with Best Of album attached which to me represents a lack of confidence from the label.
I feel like Rakim wanted to dissociate himself with the major label hoopla and the marketing song&dance by independently releasing the more personal and vastly underated The Master. However, DJ Premier worked his magic again and much like Nas is Like, the lead single When I be on the Mic announced a triumphant return to form. Rakim was back and had all of NYC behind him as the video portrays. That energy could be felt in the legendary primo cuts and the single was a street hit and golden era anthem.
Rakim then went on to sign with Dre's Aftermath records. Although a full album never materialized (a la Detox) a club banger single found Rakim rapping over indian samples put together by DJ Quik on the Truth Hurts single Addictive.
Again the single was wildly successful and I loved finding the original sample (Bollywood OST Jyoti) months later. As much as Timbaland and the Punjabi MC want to claim the oriental beat trend as their own, Addictive remains the best track of the genre.
Rakim never left the game and is still performing today (you can catch him in MTL here) but revising his solo output is really interesting as its not only a stroll down memory lane but the blueprint of an artists staying relevant for decades and going through all eras of rap.