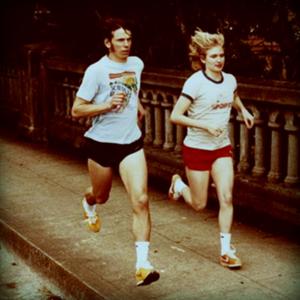 Ridiculous Raw "Jazz Runner Mix"
A really great jazz mix to start any day although the brilliant hour long mix was intended to be a running mix. I have to say it is giving me ideas of lacing up the Adidas vintage running shoes are hitting the road.
thanks to the good homie Lefto for the discovery!
from Ridiculous Raw: "A few month's ago Laid Back held a contest for Mixcloud's Radiolympics titled "Laid Back Jazz On Track", that challenged deejays & podcasters to come up with an inspiring mix of jazzy tunes suitable as a soundtrack for runners. A great concept that spawned some cool mixes. I'm partial to the mix by fellow countryman Dubbel Dee who came hard with "Mo'Jazz", a 30 minutes set of Belgian fusion classics that took the bronze medal. Typically me, i only found out about the contest on the final day of submission so missed out on an entry. But the idea stuck. Eventhough i hardly ever run, it's interesting to try and get into the mind of a runner and compile a set of jazz music that will help him or her get going, uplift the spirit and fuel the stamina. While most of the mixes on Laid Back's contest focused on funky jazz, fusion and even some jazzy hip hop, i took the more traditional route and purposely shied away from the more electric side of the jazz spectrum. We had plenty of heavy funk already, right? Dipped into the vaults of be-bop, latin & samba jazz and a whole heap of very elusive scat & vocal jazz gems. Here's to my runner's from all around the world… get on the good foot! Oh, if anyone want's this mix as an mp3 file feel free to ask [email protected]"