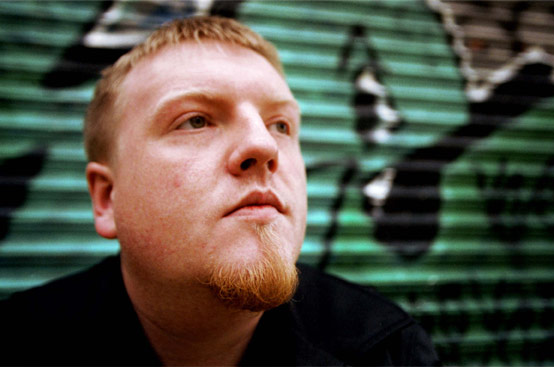 Zed Bias Interview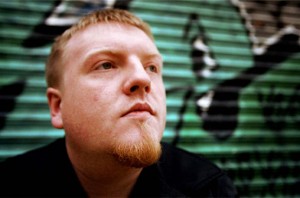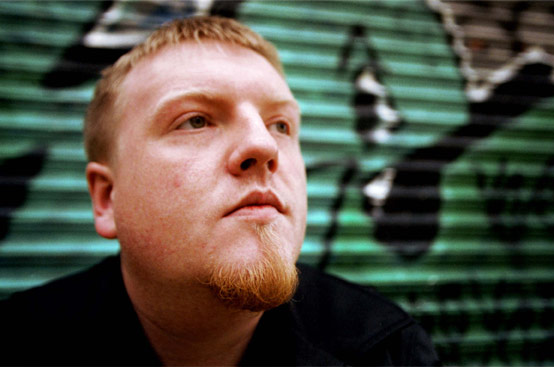 I took a little bit of time to have a quick talk with Dave Jones aka Maddslinky, Zed Bias, Phuturistix, etc… Definitely one of my all-time favorite producers. I can remember buying his records 10 years ago and haven't stopped following his projects since.
For people in Montreal, he is in town (for the first time!) with Ramadanman, myself and Guilty – April 14th @ Club Lambi, you do not want to miss this one.
Lexis: So long story short, tell us a little bit about how and when you started out?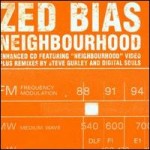 Zed Bias: (siiiigh) ohhh thats a long time ago now mate. 1994 I suppose is when I first picked up a computer to make music. After my first release came out I started my label called Sidewinder and also a night called Sidewinder. By 2000, I was signed to LockedOn, did a bunch of tracks for them including "Neighbourhood" which they then signed to XL Records and that went into the UK Charts. Since then it's been a whirlwind really. Been around the world, met some nice people…
So what was your very first piece of gear in the studio that you were really excited for when you were really young and getting into production?

Zed Bias: I got into this thing quite late, I see kids these days starting really young like 10, 11, 12 like it's a video game you know.
Like Benga's first tracks made on a play station.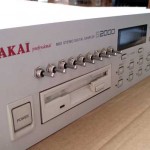 Zed Bias: Yeah they can use a playstation, an Iphone, well pretty much any phone has more power and memory then a sampler or computer from back then. When I started out I was so excited about my first piece of equipment which was an AKAI s2000 sampler. That was pretty much the bottom of the range for sampler but it was just so futuristic for me back then… I think it had 30 seconds of sampling time. These days I think you can have 3 weeks sampling time…
Back then, you needed a sampler for that sound quality. For the baselines…. I came up through jungle so I was really looking into getting that trademark sine wave, square wave, or even saw tooth sound. The only way for me to get that sound quality for cheap was to get a decent sampler.
So you were more of a hardware over software producer.
Zed Bias: Back when I started you had no choice really. I got into computer based production when the DAW where sort of just getting used to audio recordings and where still kind of buggy, the quality wasn't great. There was a lot of glitching going on. Latency, etc… And in around 2005 with Cubase I started being happy with the sound again and started to be really productive with computer based production. I think in the scene the sound suffered a little bit for a few years but now we're at a stage where technology has caught up.
Nowadays you really just need a Macbook or something.
So I was a huge fan of your Maddslinky record from last year on Tru Thoughts. And since now you have a Zed Bias record coming out soon can you tell me how you define the differences between the 2?
Zed Bias: I suppose its more of a concept thing but to be honest its getting for even me to distinguish the two because over the years i've blurred the lines between the two projects. It was never that much of a stylistic distinction, it was more of a way to put out a ton of records and projects! When I got approached by Laws of Motion and Sirkus Records back in the day I really used that to just get a new audience because I had reached a saturation point with UK Garage so I thought it was an opportunity to explore more jazzy and soulful territories….
but as years have gone on, i've done the same thing with Zed Bias. So i'm confused myself hahaha!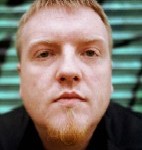 So give me a little bit of crispy details on the upcoming record which I think is out this summer.
Zed Bias: The new Zed Bias album's concept has a little sci-fi theme to it. Especially the artwork, we're lucky enough a guy who works for Marvel comics. You know, Wolverine and Judge Dread comics and things. The album's got a bunch of collaborators, a lot of those from the Maddslinky record. It has a bit of a different attitude I guess though, it's all centred around bass. But all will become clear once Tru Thoughts start leaking promos…
Are there going to be as many collabos as the Maddslinky record?
Zed Bias: I think there are collaborations on every track but one. Dynamite MC, Sam Frank, Omar, Skream, Specialist Moss. There's also Falty DL who's one of my favourite new found mates from the States.
As a veteran of the game do you think the spirit of garage still lives on through dubstep, future garage and all those subgenres?
Zed Bias: 10 years later there are a lot of similarities in the tempos and grooves. Its really fun time right now to be honest. It's quite crazy that I can play house into electro into dubstep and it works. I haven't played a UKG/2step set since like 2002. I doubt anyone wants to hear that stuff for the entire night. Kids these days are just more open I think.
Do you see dubstep going through the same changes as 2step did when it "crossed over" and went into the charts. Is the cycle repeating itself?

Zed Bias: I see parallels a lot between the two for sure. I've always tried to stay out of it…. but basically as soon as there's a lot of money and commercial interest floating around people start losing their minds a little bit. I try to watch all this as an outsider really. Like a sport you know. I don't get too emotionally attached to a scene, even UKG back then. I just make music and if people wanna buy, thats cool.
Looking forward to playing with you on your very first Montreal gig!

Zed Bias: Yeah bruv it's gonna be a blast, can't wait!
Zed Bias / Maddslinky – (impressive!) Discogs page