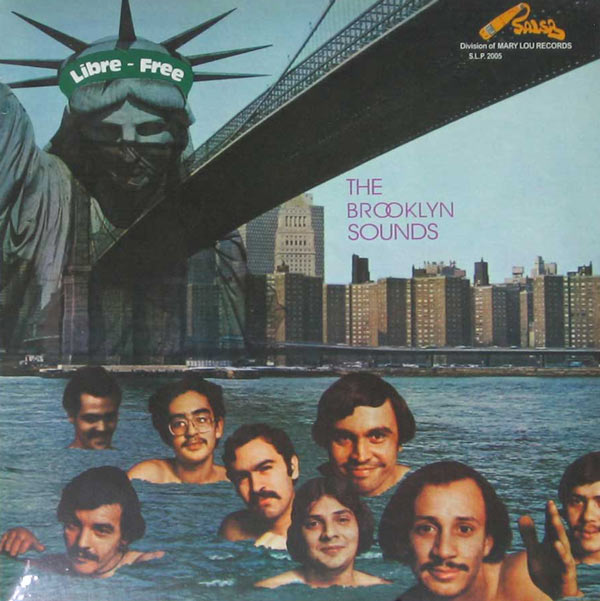 Forgotten Treasure: The Brooklyn Sounds "Libre:Free" (Salsa Records, 1973)
New York City birthed salsa. Back in the late 1960's and early 1970's when the first generation Nuyorican population was bridging Puerto Rico with Nueva York, the rhythms they gave life to, and equally gave them life, was salsa. It was an ill combination of various rhythms from Puerto Rico, Cuba and the Dominican Republic flavored with the energy and sounds of New York. The same way Hip-Hop years latter would sample sounds from the past, salsa was sampling rhythms and giving them a unique New York perspective and energy.
During this time Fania Records quickly and masterfully marketed the new sound and its accompanying lifestyle. Along the way they would make Willie Colon, Celia Cruz, Hector Lavoe, Ray Barretto and countless other artists on the label worldwide stars and icons, and in the process sell millions of records.
Side A
Back in New York City there were other labels and artists making waves. One of those labels was Salsa Records. Best known for releasing the Ghetto Brothers album "Power-Fuerza" which was beautifully re-issued by Truth & Soul Records back in 2012, they also put out an equally impressive catalog of salsa records. No pun intended.
Among the bands on the label was The Brooklyn Sounds who released two albums. My personal favorite is their second album "Libre:Free". The cover features cutouts of the band shirtless and floating in the East River with the Statue of Liberty and the Brooklyn Bridge hovering above them. Although their sex symbol game was weak, their salsa game was mean!
Side B
The album is from start to finish straight up early Nuyorican salsa at its finest and heaviest. Trombone and timbale madness filled with a contagious energy!
This album always lives in my crate, as it is a go to staple at all my parties.