Dela

for those who don't know him yet is one of the dopest French producers out there. He's been doing his thing for a while now but 2009 was definitely a high point for the Paris-based producer; he put out an album on legendary Fat Beats Records with features from Blu, Kweli, Large Pro, Les Nubians, Termanology, etc… He's also been getting mad love worldwide for his latest project called the Robert Glasper Beat Tape (free download here). Here are some of my mans Antoine's favorite secret records!
#1. Obsidian Blue – Freon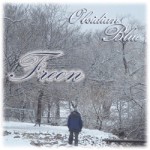 This reminds me that I gotta get my hands on this man's whole discography. Freon is the perfect album to chill out to. LaidbackInstrumentalSpacedOutHip-hop at it's finest. I have nothing more to add, get this !
#2. Unseen – The Idea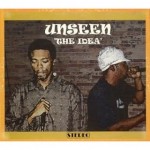 Ok I might be biased because I produced a couple interludes on this one. But I love this album. Unseen was PK & Double L on the mic, Slopfunkdust, RekOne (RIP), Mekka Don, Mr Naso, Illmind & Mphazes on the boards. It was released in Japan by Swamp in 2005, and only recently re-released digitally. M-Phazes' remix of "More" is incredible. Illmind went in on this one, too.
#3. Kanyor – Antidote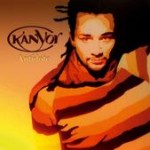 Another very slept-on album. It was never released commercially but is available for free on the innanets. It made my top for two reasons. One is track #3 & is called "L.O.V.E". The other is track #8, "Fais Signe". Both made it in my top 10 tracks of 2009 without question. That being said, let me add that Kanyor is a french singer (and a very talented one) & he produces as well.
#4. Les X (aka X-Men) – Jeunes Coupables Et Libres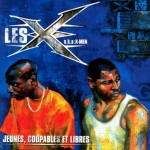 Les X (previously called X-Men, but then Marvel sued their asses) was a group made of 2 french Mcs, both part of a crew called Time Bomb. They were immensely respected for their mic skills back in the days & at one point eeeeverybody was waiting for their album. Then it dropped, and the general consencus was : it sucked. That's what I thought too. Then a few years later I found a copy for cheap, so I thought wait lemme get this there's gotta be at least a couple decent joints on this one. Well, turns out the whole album is more than decent. It's actually very, very good. Geraldo killed it on the production. I think we were just waiting for something else from them when it dropped, so we didn't take the time to appreciate what they were giving us.
#5. Large Professor – The LP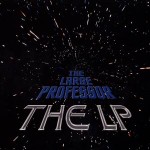 One of my fav albums from this era. My favorite beats from Large Pro are on this album. Mad Scientist, One Plus One, For My People… IJUSWANNACHILL ! LP went in on this one. Of course the album got shelved and it never got the shine it deserved.
#6. Lone Catalysts – Hip-Hop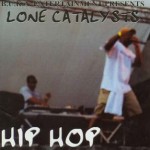 Played this album a lot when it came out. J.Rawls produced the whole album (minus one cut, I believe) and I never understood why it didn't get more shine. Some joints were just stupid.. Due Process ? Lone Catalysts ? Ayanna Monet ?? pffffffttttt !
#7. INI – Center Of Attention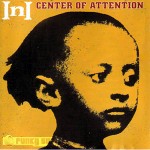 Another album that got shelved & that probably deserved more shine. I'm not a big fan of INI on the mic. I always thought Grap was aiiiiiiiight, didn't even really paid attention to the other dudes. But of course what I really love about this album is the production. Classic Pete Rock in his best years. To Each His Own still is one of my favorite PR beats of all time.