Diggs Duke Places An 8-Year Musical Progression Front And Center
Baltimore-based soul singer Diggs Duke's two most recent releases were recorded eight years apart, but oddly were released ten days apart this past May.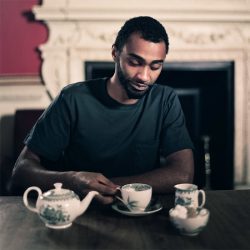 Subject matter that once drew inspiration from the boudoir is now extracted from the output of work via turn of the century African-American poets and musicians. "Suckas, Hoes & Self-Control" is a three song EP of modern non-derivative soul, written and produced "with care" at the age of 24. "The Seedling", written and produced by Duke at his current age of 32, is a dense sonic offering that delivers an experimental freejazz spirit by using inspiration from Bach and Eubie Blake.
With so many "dance music" producers making a jump into jazz-fusion as the next progression, you rarely hear about who inspired their ascension. Diggs Duke was gracious enough to give very specific and candid answers to his past and current processes.
Let's start by talking about "The Seedling", which is a bit more of the production style I am used to hearing from Diggs Duke. I see the song's lyrics were adapted from two Paul Laurence Dunbar poems entitled "The Seedling" and "Fulfillment". What made you choose these poems and how did you craft the music that surrounds them?
Diggs Duke: Previous to getting into Paul Laurence Dunbar, I was revisiting Ayi Kwei Armah's "The Beautyful Ones Are Not Yet Born". The sobriety of Armah's writing made me susceptible to the romanticism of Dunbar. It had been a while since I really was amazed with a writer when I started delving into Dunbar about 5 years ago. My relationship with his work has grown into an endless well of ideas. His poems are songs, nearly every one of them. Many of his poems actually have the word 'song' in their title. There is "Song of Summer" and "Two Songs" and "Banjo Song" and many more. A few of them are even accompanied by western notation to convey the melody. I can easily imagine him singing them at some cabin window in Central Ohio. He had a talent to make the most intensely depressing subject seem somehow cheery, perhaps through some kind of withdrawal from emotional attachment. His poems are very sentimental, but in a way they come across as aloof. I remember being drawn to his work as I read one of the many anthologies of "black" poetry. Another poet I was quite impressed by during this period was Claude McKay. I have plans to adapt some of McKay's work to music, as well.
Over the last 3 years, I've been immersed in intensive historical studies revolving the ideas that inform the music of the lost tribes. Inevitably, as far as music in "America" is concerned, I was led back to Ragtime. I read several autobiographies about the progenitors of this music and ended up focusing on Eubie Blake. As I gained more knowledge about the anatomy of the music that me and my peers naturally create, I started to hear the source very clearly. I did quite a bit of research, gathering the piano rolls of the original artists playing the music. Then, I started to dissect the piano rolls. I began to speed them up, cut them up and screw them up. I slowed them down and combined them, and in this experimentation, I found endless harmony. I found that the music was so powerful that if I submitted to the idea, it would be the gift that never stopped giving. Another album I released this year, called "Dragtime: The Root & Future of Modern Harmony", shows some of this experimentation. On 'The Seedling', I simply grabbed a snippet of melody and harmony from Eubie Blake. I synthesized the line and looped it. That is the backdrop for that song, in addition to my drum playing near the end, which symbolizes the joy of the bloom. I think this song is a distant cousin of another song I wrote some years back, 'Patiently, We Bloom'.
For the song 'The Poet' the process was rather traditional, me just sampling an excerpt from a performance of Bach organ music and building rhythm around it. 'The Poet' was supposed to be on my album "Civil Circus", but I ended up not using it there.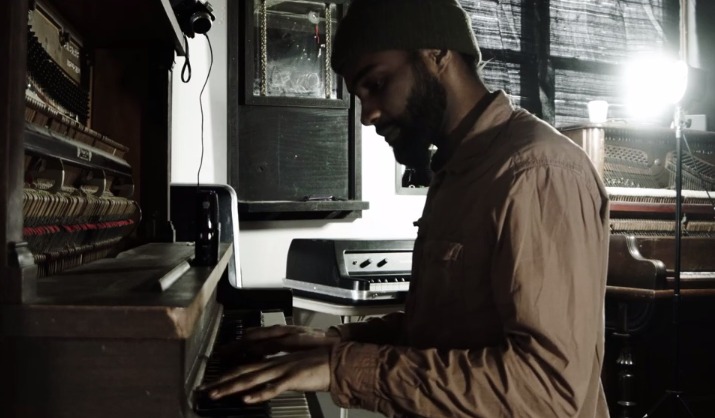 With your other recently released EP "Suckas, Hoes & Self-Control", on both 'Sucka' & 'Seduction of a Whore' you take those swirling triplicate voicings and drop them in the middle of this moody low end boom-bap soul. It comes off timeless. What was the idea behind THIS project? It sounds quite distanced from "The Seedling", and not just time wise.
Diggs Duke: I would say the biggest distance between "The Seedling" and "Suckas, Hoes & Self-Control" is the maturity level. That project is me smirking at my older self. Although both projects were put together with care, I wrote and produced "Suckas…" when I was about 24 years old. I'm 32 now. That isn't the biggest age difference but the time accounts for a very large gap in my progress and understanding of myself. I still have access to those immature parts of myself to a certain degree. Anyone who knows me personally would attest to that! I couldn't see myself writing anything like that in my present state of consciousness although I would certainly listen to it and enjoy it. It would be a regression in my life to start writing like that again. This is why it is a good idea for me to not throw any of my work away, to preserve it as well as I can.
Also, creating "Suckas…" was a smaller undertaking. I had a different style of making music back then, which was more natural and less involved academically, historically, or spiritually. I hadn't linked to that world and I was dealing just with my natural talent and my everyday life. It was an approach that was more concerned with the butt than the brain, which is much simpler. The titles of the songs are the only parts of those productions which are not from that older understanding. Those titles were created in response to that older understanding, in dialogue with my old self and with people who are that age now. That project is for the old to remember and the young to reflect. When I write nowadays, I go to different dimensions, travelling in spirit, but I don't have any qualms with staying in this dimension for any one moment as well.
"The Seedling" released May 14, 2017 on Warm Valley Music
"Suckas, Hoes & Self Control" released May 24, 2017 on Warm Valley Music
Follow Diggs Duke