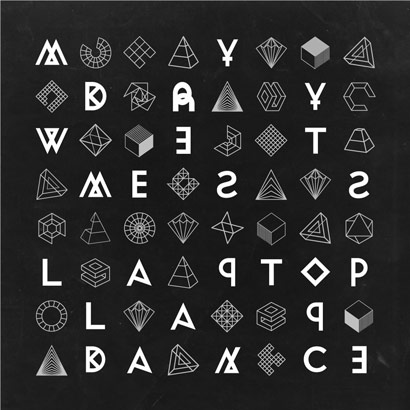 Future Classic: My Dry Wet Mess "Laptop Lapdance EP" (Fine Grains Records)
Fine Grains Records, one of our favourite new labels around  are back with their third official EP. After two amazing 12's from OL & ¥oin and Cain, they really caught the attention of lovers of electronic music that can move butts in the clubs but also can be as enjoyable in headphones. A rarity these days.
The third EP from Fine Grains comes courtesy of Italian producer – and member of the Brainfeeder family –
My Dry Wet Mess with remixes from Ikonika, Autie Flo and Dam Mantle. Once again, it's one that you will want to get on crisp vinyl with the dope artwork too!
We're happy to be sharing this upfront preview of the EP.
FG003 (12″ & digital) released 7th July 2014
EP Tracklist
1. Twos Too
2. Nailed Scale
3. Eyelids' Secrets
4. Infinito
5. Nailed Scale (Auntie Flo remix)
6. Nailed Scale (Dam Mantle remix)
7. Eyelids' Secrets (Ikonika Scenario Adjustment remix)
8. Eyelids' Secrets (Ikonika Shy remix)
Italian producer My Dry Wet Mess, aka Giovanni Civitenga, is a name that has resonated in the world of left field/beats since it's exciting fledgling years. Though his father is the bass player for Ennio Morricone's orchestra and a studio guitarist on numerous Italian records, from a young age Gio was drawn towards hip hop. At the age of 14, his father gave him a sampler and an Atari, and his beatmaking experiments grew boundless. Having released albums on Daedleus' Magical Properties imprint and Flying Lotus' Brainfeeder venture, it is a great pleasure for Fine Grains to present the 'Laptop Lapdance EP' – his first vinyl release.
My Dry Wet Mess' unique sound is recognisable for it's multi-layered intricacy and offbeat charm. Skittering beats slide through surreal melodies and distorted vocals or keys. An uplifting and awkward dance-inducing experience often ensues. In 'Laptop Lapdance', Civitenga encapsulates these elements with four engrossing story-telling tracks. Remixes come from Hyperdub' Ikonika, Dam Mantle and Auntie Flo. The latter starting with a dreamy analogue rework of 'Nailed Scale', a gentle breezy groove with a plethora of subtle details peaking out from the undergrowth. If Auntie Flo's remix is a curious walk along the jungle path, Dam's Mantle's 'Nailed Scale' remix is head first into the depths. Dark and prowling, Mantle strips down the emotive elements to tribal claps and creepy background echoes. Stepping further into techno territory, Ikonika's 'Scenario Adjustment remix' highlights the metallic and futuristic elements of 'Eyelids' Secret'. A stomping mechanical rhythm goes for the jugular from start to finish. In her 'Shy' remix of the track, Ikonika wraps up with a beat-less cinematic twist. An epic and ethereal finish that could easily befit a futuristic sci-fi film score.
'Infinito' video by Florence To. Artwork by Alexander Horne. To celebrate the release of the EP, Fine Grains will host a party at The Alibi on Thursday June 12th.
Links:
www.finegrainsrecords.com
www.mydrywetmess.com
www.florence-to.com