We are very pleased to premiere "A Macieira", the uplifting and graceful lead single and first track on 'Orla', the debut LP from London-based Lusophone-influenced jazz ensemble, Caravela, due out February 26 on None More Records.
The London-based ensemble explores musical traditions from Portuguese speaking cultures, encapsulating influences from Brazil, Cape Vert in West Africa and Portugal.
Their debut full length LP 'Orla' is an intoxicating mix of Afro-Brazilian rhythms and contemporary London jazz drenched in modern psychedelic and progressive textures.
Pre-Order on Bandcamp
The band's deep and infectious grooves form the basis from which they can showcase their beautiful and mature songwriting craft. Lyrics touching on social and environmental issues in both Brazil and Cape Verde, as well as reflections on modern life, weave between the songs in Loubet's native Portuguese.
Initially inspired by a recent period of living in Bahia, Brazil, interacting and working with local musicians there, Caravela took that experience and melded it alongside their wide range of influences to deliver a stunning set of contemporary songs.
Hypnotic and groove-laden percussion ties together all the different elements Caravela are bringing to the table, from Afro-Brazilian influences like Candomblé music or the tropicalia of Gilberto Gil and Caetano Veloso with some darker, electronic elements reminiscent of Radiohead, electric era Miles Davis and Herbie Hancock. Caravela have opened for Gilberto Gil, and their ranks include members of Waaju and Bahla.
There's also a grittiness from the band's music evolving from within London's contemporary jazz scene that makes Caravela's music uniquely their own. The African and Brazilian rhythms and jazz approach remain at the core of the group's sound, but the development and growth of their own songwriting, diverse range of textures and influences and their soaring vocals and spiritual lyrics make their sound so distinct.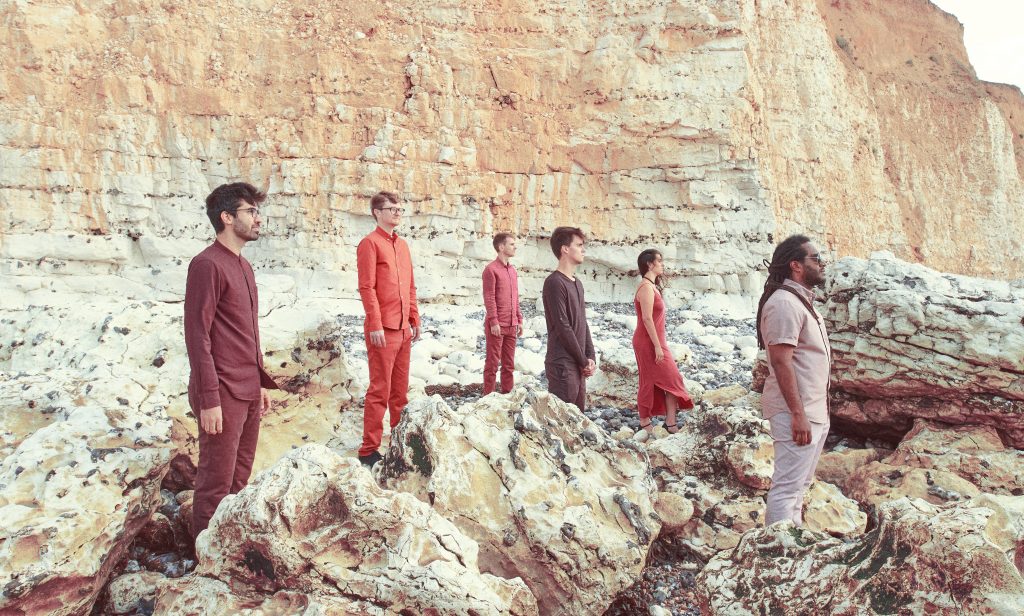 'Orla' showcases Caravela's growth from their debut EP in 2017, building on their digging into Brazilian and Cape Verdian music to develop their songwriting and sound. It represents the growing sense of identity of Loubet and Sousa's songwriting partnership, organically developing the songs through spontaneously singing lyrics and melodies over Sousa's ideas on guitar, the music came together very naturally.
Lead single "A Maciera" builds on a clipped and funky guitar line, strong percussion and tight, syncopated drums as Loubet's incredible vocals soar above the band, reflecting on the folk themes of maturity and innocence, as with the eyes of an old woman, strong and steady, like the old apple tree.
"A Macieira" is released on November 27 on all streaming platforms, whilst 'Orla' is out on vinyl and digital on February 26. Available to preview and pre-order as of now on Bandcamp direct from the label, None More Records, also home to released by Jouis, Monzanto Sound, ProjectKarnak and Lunch Money Life.