Mysterious Melbourne instrumentalists The Pro-Teens return with another sharp tribute to the late villain, MF Doom, with two new covers. We're very happy to share one of these, a near-all instrumental take on "Doomsday".
"Doomsday", the title track from MF DOOM's seminal debut 'Operation: Doomsday', is reimagined as a laid back, synthesizer-topped funk burner, featuring vocalist 'Polly The Invincible Pearl' replicating Pebbles The Invisible Girl's iconic Sade-inspired hook. The Pro-Teens warp Doom's instantly recognisable beat into an irresistible 70s soul groover.
Pre-Order
Bandleader Hudson Whitlock describes: "As the sessions went on, the Pro-Teens traversed lots of ground with the arrangements and productions. This diversity of tones, moods, feels and arrangements was an intentional act to mirror the diversity within DOOM's own diverse musical vocabulary. We wanted to fluctuate between putting our own spin on DOOM's classic tunes as well as staying true to the original source".
Within Melbourne's burgeoning cinematic soul scene mysteriously sit The Pro-Teens. Helmed by prolic drummer Hudson Whitlock (Karate Boogaloo, Surprise Chef), this breakaway studio project involves an interchangeable collective of incognito instrumentalists playing under outlandish pseudonyms such as 'Dead Honest' Dean Amazing and Libby Clique-Baite.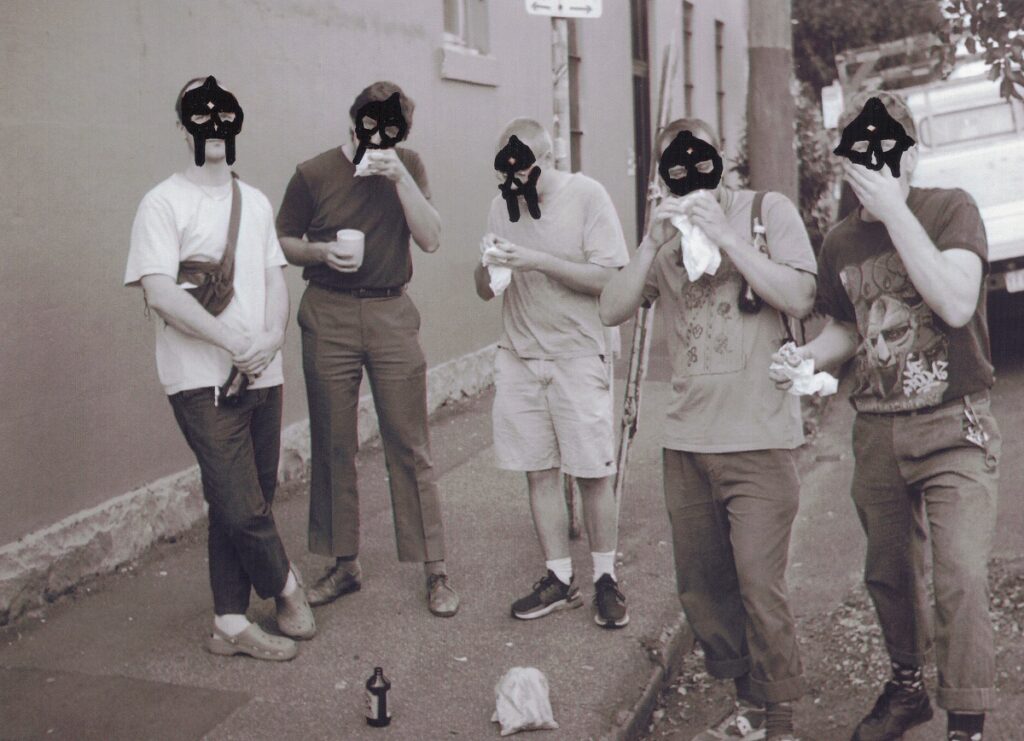 Drawing from players within the College Of Knowledge family, The Pro-Teens now have 4
outstanding LPs to their name, including 2020's triumphant Snooch Dodd & The Pro-Teens – 'I Flip My Life Every Time I Fly', the breakout release that attracted a worldwide reissue on Mr Bongo and earned BBC 6 Music's Album Of The Day.
A 7" vinyl and digital single with "Doomsday" and an instrumental take of "Curls" by Madvillain (Doom and Madlib) will be available digitally and on 7" vinyl via College Of Knowledge Records on July 29th.