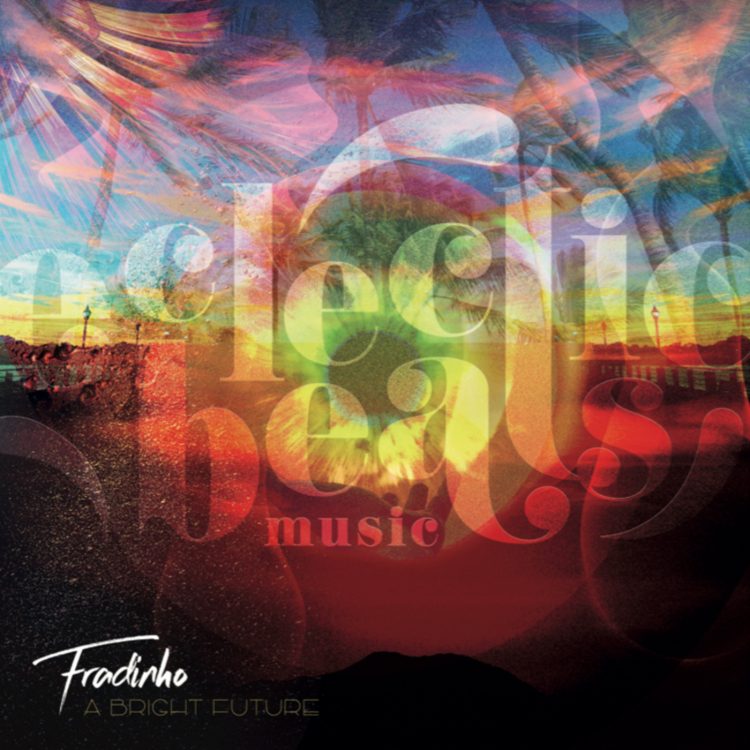 Exclusive Premiere: Fradinho "A Bright Future" (Naut's L8 Nite Mash Up – Afronaut & MdCL 4 BugzInTheAttic)
MIMS is absolutely stoked to premiere this incredible Afro-cosmic broken beat remix by Afronaut, legendary pioneer of the broken sound, and keyboard whizz & producer extraordinaire Mark de Clive-Lowe, for upcoming producer, Fradinho. Set for release on his own newly minted Eclectic Beats Music.
A Portuguese native, DJ, producer and video artist, Rui Fradinho has resided in London for many years, soaking up every faint whiff of broken beat the city had to offer. The wheels have long been in motion, but since his recent return to Portugal, Fradinho has announced the launch of his own Eclectic Beats Music imprint, with one of his first compositions, "A Bright Future", complemented by remixes from the aforementioned Afronaut & Mark de Clive-Lowe, alongside Karmasound, LSK, Born74 and Szajna.
Afronaut's remix of Fradinho's "A Bright Future" adds that percussive broken beat stamp that he is well known for, whilst the estimably talented Mark de Clive-Lowe supplies a cosmic touch with his keys, synths and synth bass.
Picking up some of the elements of the original mix, Afronaut delivers a steady and syncopated beat groove that is perfectly complemented by the keyboard textures and flourishes that Mark de Clive-Lowe has been long been celebrated for.
This remix also marks the long-awaited return of Orin "Afronaut" Walters to music production duties. Long established, not only as a founding member of the Bugz In The Attic collective, but also for his own solo work as Afronaut, on labels such as Bitasweet, Apollo (R&S) & Afro Art, and as one third of the legendary Neon Phusion (with Kaidi Tatham & Alex Phountzi). In recent years, Orin has nurtured new producers driving the bruk revival and veterans running on a victory lap, via his own CoOperation Recordings, with releases from WheelUP, Ben Hauke, Marc Mac and Planetself
"A Bright Future", original and remixes, is released on very limited vinyl and digital on October 9th on Fradinho's Eclectic Beats Music label. Available to pre-order now on Bandcamp.
Pre-Order on Bandcamp