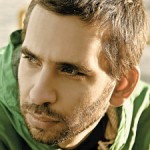 Forgotten Treasure pick by:
Poirier
(Montreal, Ninja Tune Records)
Part of the
MIMS Forgotten Treasures Vol.2 compilation
"Few people these days know who Adamski is. Something that's definitely noteworthy, besides the fact the fact that Adam Tinley was a rave kid from England, was the fact that on his 1990 record called "Doctor Adamski's Musical Pharmacy" he called on an unknown vocalist for his track "Killer".
This unknown talent called Seal would take Killer and make it a worldwide hit.
Back to the Musical Pharmacy record, the only place where you can find "Over Killer", a deeper remix of the radio hit. A absolute gem!"
---
This is one of many amazing "Forgotten Treasure" tracks feature on our free compilation. Get it get it below!
Download – MIMS Forgotten Treasures Vol.2