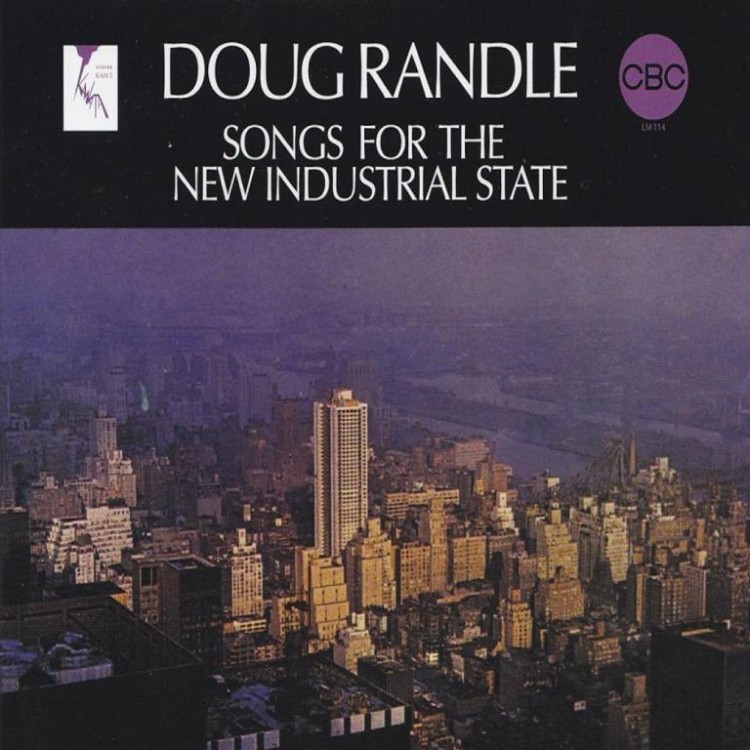 Forgotten Treasure: Doug Randle "Songs For the New Industrial State" (1970)
For anyone out there who's feeling the the cold-weather blues, the global-issues blues, the "how-did-I-already-break-my-New-Years-resolution?" blues or any other form of despondency, here is something that will hopefully produce (at the very least) a quick, distracting and delightful daydream.
Warm In The Sunshine is a radiantly optimistic psych-pop tune by Doug Randle, a largely-unknown, yet clearly talented composer who worked professionally in TV, Film and Radio for the CBC (Canadian Broadcasting Corporation) and NFB (National Film Board). Despite the the accomplished arrangement, impressive line-up of Toronto's finest jazz session musicians and socially/politically relevant themes, Randle's Songs For The New Industrial State LP (1971) was a big commercial flop.
Luckily, Light In The Attic's commitment to excavating overlooked and under-appreciated music lead to it's rerelease in 2009, which is likely the only reason Randle's name has somewhat resurfaced. While the album has some definite lulls, timeless stand-outs like Warm In The Sunshine more than justify a listen. (Buy Link)
Note: If you like this track, you should definitely check out Lexis' It Happens Every Spring mix.