Special Collaboration from: Roger Bong (Aloha Got Soul)
If there has yet to be the perfect addition to MIMS' Forgotten Treasures archive, let this be it.
When I first approached Hawaiian funk-and-soul maven Mike Lundy about reissuing the music from his solo 1980 LP The Rhythm Of Life, one of my initial requests was for him to dig up whatever vintage photos he might have from the recording sessions.
It has now been 35 years since Mike Lundy originally released The Rhythm Of Life here in Honolulu. Of course, with time memories begin to fade. So when Mike finally found a stack of old photo albums in storage, many of the memories from his days as a professional musician in Hawaii came back.
During his search for old photographs, Mike also found a notebook from that time, one that he kept with him throughout the entire recording sessions to jot notes and ideas for The Rhythm Of Life.
When he dusted off the notebook, Mike discovered something he had forgotten a long time ago: that the original plan for The Rhythm Of Life was not to record a full-length LP, but a 7-inch single.
Slated for the single's A-side was a beast of a funk tune called "The Rhythm Of Life." The B-side was to be "Tropic Lightning".
That single never happened, only because Mike's producer at the time realized they had enough material to do an LP.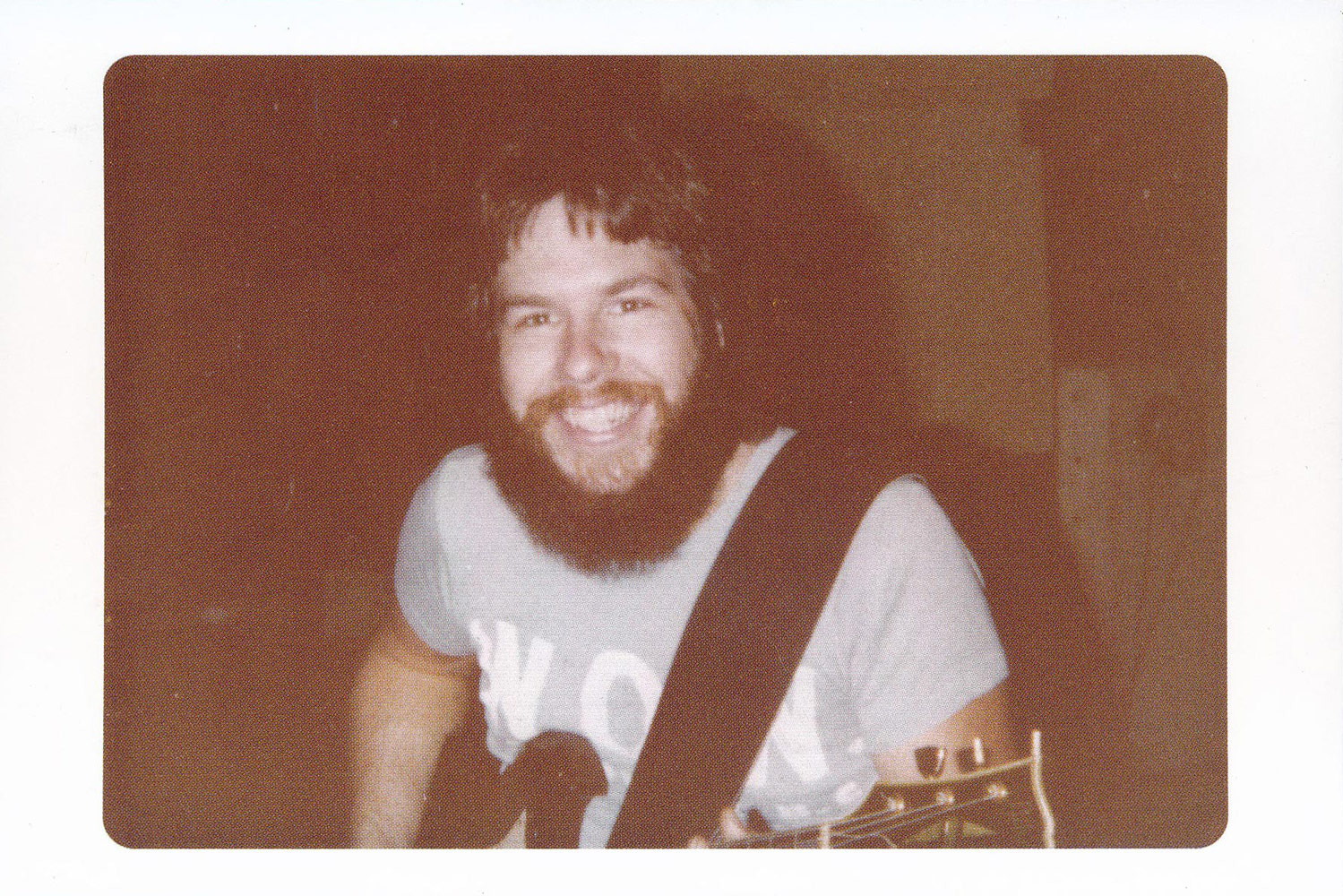 I had no idea of this when I first approached Mike last year. Neither did he. I told him I wanted to reissue his full LP, starting with a 45 featuring two of my favorite tracks. It was only when we started piecing together the story of his highly sought-after LP that we chanced upon this delightful detail he'd forgotten all about.
"The Rhythm Of Life" and "Tropic Lightning" will be available for the first time as a 7-inch on January 31.
Buy Record