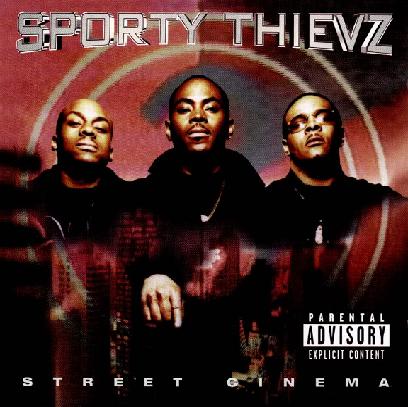 Forgotten Treasure: Sporty Thievz "Street Cinema 2" – Produced by Pete Rock (2000)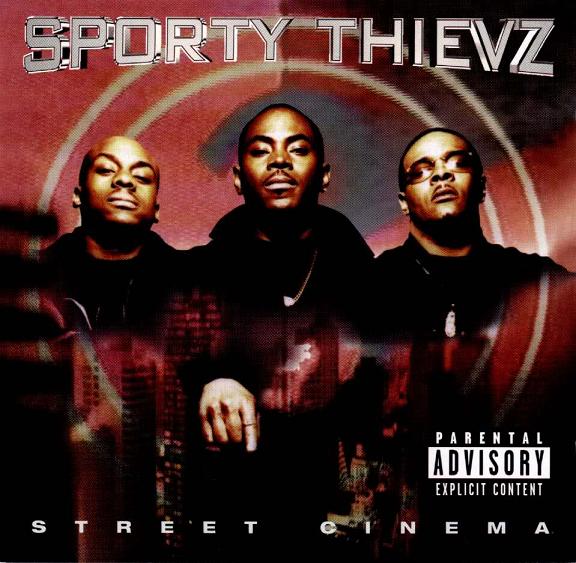 Oh, man: who remembers No Scrubs vs No Pigeons? Just thinking about that round in the battle of the sexes warps me back to the era of velour sweatsuits, FUBU jerseys and doofy-looking ski goggles. On a recent Toronto getaway, I dusted off the Thievz' criminally slept-on Street Cinema and gave it a whirl during the car ride home. That they aren't mentioned alongside Wu-Tang and other staple East Coast rap outfits is a straight-up travesty, for a number of reasons. For one, the joint was a cohesive listen from jump to finish. '90s rap albums were rife with skits, often yielding mixed results. Street Cinema's 16 tracks were strung together with a variety of interludes that acted out the premise of the following song, each billed as a different movie of its own. Brilliant stuff, really. Moreover, the bulk of production was handled by none other than Ski Beatz, architect of Jay-Z's Reasonable Doubt and other seminal New York classics.
It's a shame that Sporty Thievz were pigeonholed (I know, I'm sorry) as a parody act, because their skill set was never taken as serious as it ought to have been. I leave you with the Pete Rock-laced sequel to their title track, and a Rest in Peace shout out to Sporty Thief Marlon Brando, who passed away ten years ago in a car accident. The story goes that a kid was standing on the curb where the van swerved and when Brando saw that he was going to get run over he pushed the kid out of the way, taking the hit in his place. God bless that man.