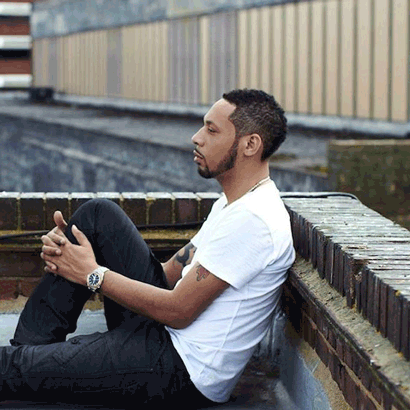 Future Classic: Kaytronik aka Karizma "Komplements EP" (Atjazz Records)
Ah happy sunny days… Ok, sorry to rub it in for people facing the tough North American / Europe winter. I'm on the beach right now, and although there's a lot of music that fits with the joy of being on holidays, and certainly (the right kind of) house music is perfect for that. Right on time, Karizma surprises us again with a new EP titled Komplements under his seldom used Kaytronik moniker. True to his high standard of quality, the production features his trademark intricate drum programming with a dirty baseline, subtle vocals (introduced at the very appropriate moments) and hypnotic synths. It has deep and moody undertones yet still brings the light and invites us to go running to any nearby dance floor and enjoy the music.
The EP is out now on Atjazz Records, another great UK based indie label (founded by the great Atjazz producer of course) and it starts 2014 with a bang for Karizma who notched the best house LP of 2013 in our humble opinion with "Wall Of Sound"
We are massive Karizma fans here at MIMS but for those who don't know him, he is a veteran (/legendary) dj, remixer and producer from Baltimore. His real name is Chris Clayton but he's also known as Kohesive, K2 and Kaytronik. One look at his impressive resume of releases (since 1994) is all you really need to know about this guy!
Stream the tracks, and buy the EP! Hope you enjoy it as much as I did.