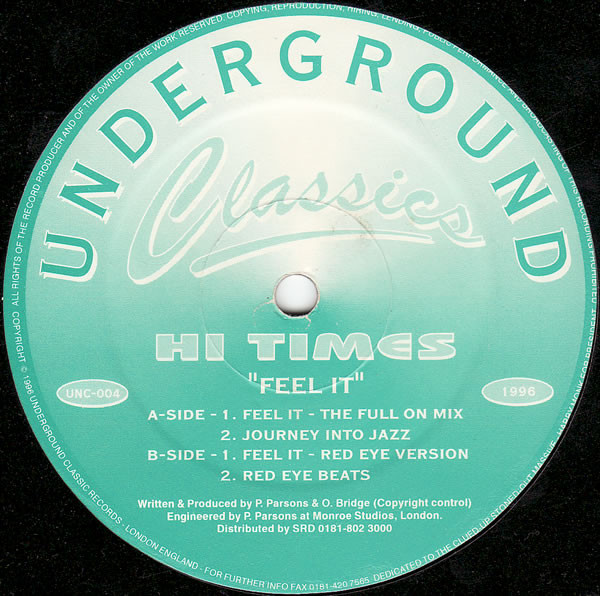 Forgotten Treasure: Hi Times "Journey Into Jazz" (1996)
"Journey Into Jazz" one my absolute all-time favorite UK Garage tracks was released in 1996 on the aptly-titled Underground Classics label. A track i've played so much over the years that my copy is beaten to death from all of dance floor ass kicking it's served.
Despite crafting one of the absolute anthems of British Garage, Hi Times (also known as Ollie Red-Eye) is somewhat of a forgotten name in the history of the genre. He was active for 2 years only in the early years of the scene and released 4 EP's on the Underground Classics imprint (2 under the Hi-Times name and 2 as Ollie Red-Eye).
The track absolutely hooks you right from the start and wont let go. The opening 30 seconds of synth pads and bassline set the atmosphere and background harmony. Then the piano hook kicks in with a 32-bar melody and those now legendary UKG swinging drums kick in. The recipe is set and for the next 5 minutes that's really all you need.
"Journey Into Jazz" is one of the absolute finest moments in British underground music history and deserves a place amongst classics from UKG royalty Tuff Jam, New Horizons, Grant Nelson, Jeremy Sylvester.
If you are interested, you should know that the good folks at Plastik People will be reissuing this gem along with two other hard to find UKG classics.
Order EP