Michael Rabin was a child prodigy and one of the most phenomenal violinists to grace the earth. While he sadly passed away very young he was much more accomplished than other wunderkids and achieved many things throughout his extensive (and often demanding) career.
He made a name for himself with the Paganini Caprices and was routinely invited to lead many concertos internationally. However, his most beloved recording is a very perculiar set of smaller pieces or miniatures accompanied by pianist Leon Pommers simply compiled by Capitol Records as Mosaics.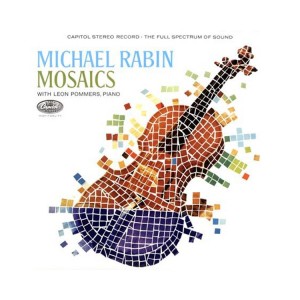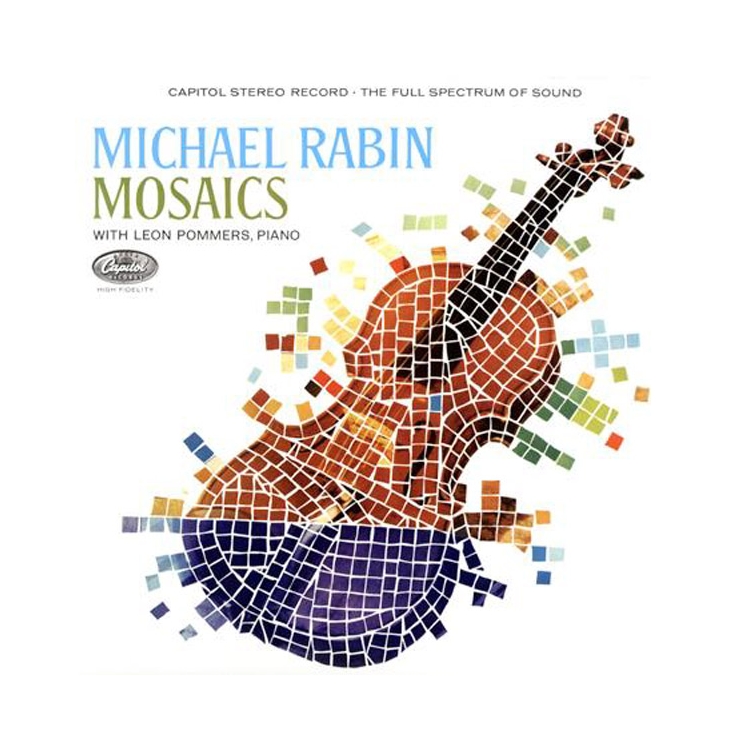 What is truly fascinating about this recording is that it not only captures Rabin's marvelous playing at the height of his mastery but it is a very intimate album where Rabin seems to finally be able to express himself fully and freely. The whole thing beautifully captured with the infamous Capitol Full Dimensional Stereo. Indeed, already a shy boy by nature, it seems Rabin's overbearing mother/manager and his incessant schedule combined to an incapacitating fear of the public stage, never allowed the boy to evolve and mature like others around him. According to his biography (an incredible story by Feinstein) he only felt confortable around his professor Galamian who rigourisly trained him in technique but encouraged him to express his artistry through these quaint but complex miniature pieces. Rabin also had a special relationship with accompanying pianist Leon Pommers and had done enough sales to gain the trust of Capitol Records to release such a unique type of record.
Although the album features a few virtuoso pieces like Elgar's Caricieuse and Paganini's Caprice in A minor, the most touching pieces are the broody Chopin Nocturne op.27 (transcribed by Milstein who also worked with Pommers) and the mournful Sea-Shell by Engels. Rabin's technique is so engrained that you can hear him flawlessly execute sections so difficult that others would be too focused to let emotions grace the record, whereas he almost seems to finally loosen his grip and let his instrument speak for his soul. This gem of a vinyl record is extremely sought after, I count myself fortunate to own a copy because it has since reached the 1k$ mark online. However, you can look for the Australian press (from the same plates) for a cheaper alternative (and nicer cover) or pick up the Testament reissue the label has also done great work by releasing a Mosaics Vol.2 featuring many pieces by Kreisler whose fun loving attitude may have been the complete opposite of Rabin's tragic life trajectory but would have been moved by such incredible playing. For combining technical,interprative and studio brilliance to unique pieces almost never heard on vinyl, Mosaics is clearly an immaculate recording.