The "vinyl comeback" that has received almost excessive amounts of media coverage, does not seem to have affected the classical music industry as heavily. Only a handful of new releases have been pressed to vinyl and reissues seem to trickle out at a snail's pace. Thankfully, Toronto string ensemble the Afiara Quartet have taken their musical destiny in their own hands and have released two extraordinary vinyl related projects. Both of which have a very important thing in common: integrity.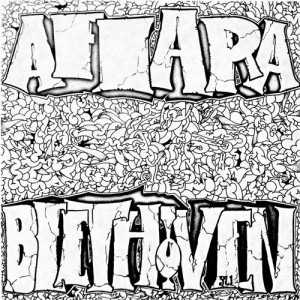 First off, they recently self-released an LP recording of Beethoven's Op.59 on vinyl. The playing is as stellar as you would expect from such a critically praised ensemble and the sound quality is top notch, not only in an audiophile context, but the recording transferred the group's youthful energy to my ears on first needle drop. If I was to qualify the sound I would simply use the word "fresh"! Which brings me to the unexpected side of this record, the graffitti artwork and the fact the Quartet describes it as a must-have "for all you scratch DJs out there".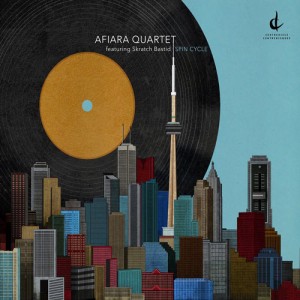 Indeed, the Afiara Quartet are a self-proclaimed "ensemble for the 21st century" and have collaborated with Canadian turntablist Skratch Bastid on a truly unique Spin Cycle series that has to be heard to be believed. The writing/performing process of the Cycle literally throws us for a loop and can be broken down into 3 steps. Step 1, the quartet asked four young canadian composers (Kevin Lau, Laura Silberberg, Rob Teehan, and Dinuk Wijeratne) to compose works for their quartet and recorded them. Step 2, Skratch Bastid remixed the pieces by sampling the recorded stems and made his own composition out of it. Step 3, Afiara sent Bastid's versions back to the original composers, who wrote new material as opuses for string quartet and scratch DJ.
We not only get to hear fascinating and very varied new pieces, but get to witness the evolution of a work right before our very ears. It has never been attempted, and although I am very sceptical of all things mashup and trying to make classical "edgy" I have to say they nailed it. Indeed, in this fascinating interview on the creative/recording process Afiara cellist Adrian Fung revealed his main concern was that the project would never even approach any form of corniness; a mission I profoundly respect.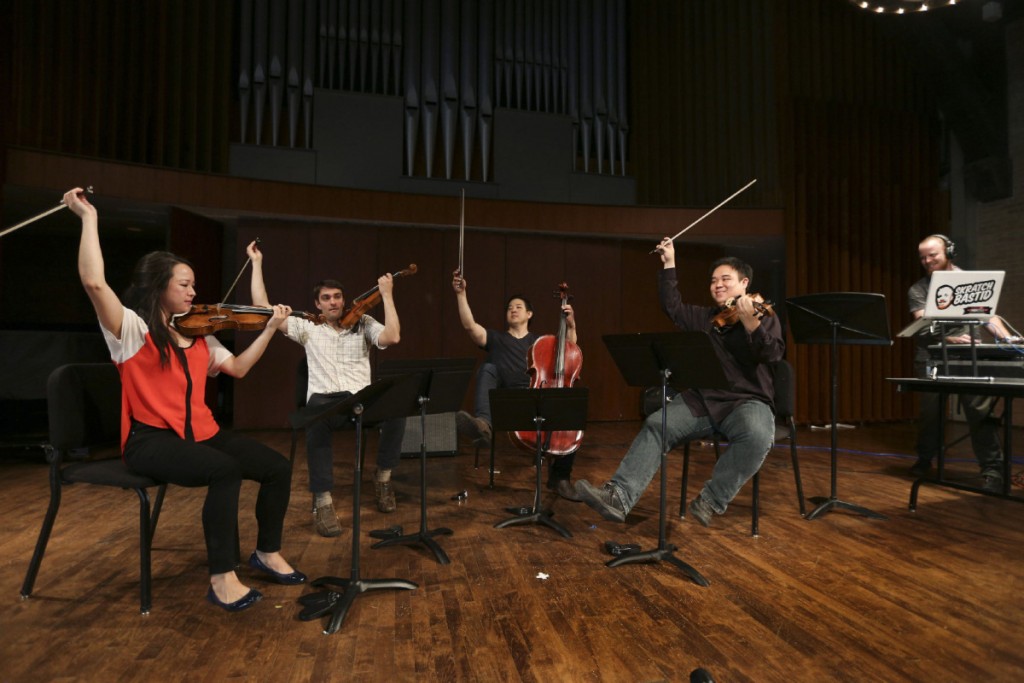 Afiara, Skratch Bastid and the composers have proven that if musicians are not coaxed into a project and instead approach it with their full trust and artistic integrity it can surpass the expectations set by these types of genre melding collaborations. Judge for yourself with these videos capturing the creative process leading up to the big recital.
I commend Afiara Quartet for their incredible sound, daring and concrete musical efforts and the way they release their music. Grab some unique pieces for your collection, see them in a town near you but above all, please support this type of innovative talent and musical spirit wherever you see it.
afiara.com to learn more