LEFTO awesome DJ, radio host, music digger and all around great dude was in town on vacation these past few weeks. He took some time to visit Montreal and Quebec City (check out his great road movie here). He also came down to play the 4th anniversary of MusicIsMySanctuary.com which was once again a great night with lots of music lovers in the place!
Over diner I was talking to him about this section on my site which I love, the MIMS Lists. I asked him to make me a top 7 based on any topic he felt like sharing. He chose to talk about his favorite records of the summer because since his radio show is on break during the summer. As expected, Lefto turned in a great list of things you all should dig out!
Gretchen Parlato: The Lost & Found (Obliqsound)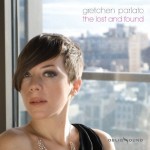 Gretchen Parlato - The Lost & Found
@Lefto: Gretchen is becoming an important voice in jazz, this is her second album, it came out in late spring, beginning of the summer and it has been rotating heavily since I arrived in Montreal.
Machinedrum: Room(s) (Planet Mu)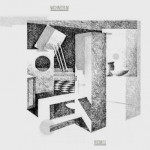 MachineDrum - Now U Know The Deal 4 Real
@Lefto: I've been following Machinedrum ever since he produced beats for Theophilus London, and despite the fact his sound has changed a lot during the recent years, his music is still very interesting and diverse.
Hudson Mohawke: Satin Panthers EP (Warp)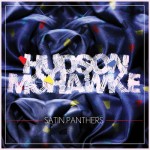 Hudson Mohawke - CBAT
@Lefto: From Glasgow to London, Hudson Mohawke is going for gold in 2011, being so active the last couple months, he has been around the table with many mainstream artists recently, this EP is just a piece of the man's talent. Essential.
Father's Children: Who's Gonna Save The World LP (Numero Group)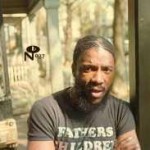 Fathers Children - Who's Gonna Save The World
@Lefto: Late 70's Islamic soul with this septet called Father's Children, been listening to this as well. It has been re-released by the great Numero Group label and the vinyl comes as always in a beautiful package. It's perfect on a hot summer day.
Matthew Halsall: On The Go (Gondwana Records)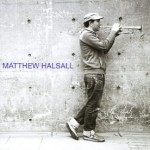 Mathhew Halsall - Samatha
@Lefto: Matthew is a trumpeter that reminds me of Miles Davis; I know that's a serious compliment but it's an honest one, coming from the heart. I see a bright future for this English artist. His album is very nice and good for a late night session in your backyard.
Shabazz Palaces: Black Up (Sub Pop Records)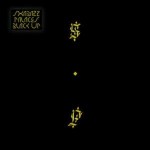 Shabazz Places - Swerve...
@Lefto: I've always been a fan of Digable Planets and when I heard one of the members had a project going on I was really excited. Black Up is what I excepted. A bit laid-back, a bit dark and a great flow in a Digable way. Cruise music for the car type of shit!
Thundercat: The Age Of Apocalypse (Brownswood)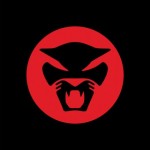 Thundercat - For Love I Come
@Lefto: Being a bass player for Suicidal Tendencies, and for the likes of Badu and many others, Thundercat is one of the most funky bass players of this generation I think. The album isn't out yet but should see the light at the end of this month or a little bit earlier. It's not a typical jazz album, it's more like spiritual, like Sun Ra kind of music but not that weird. Anyway, this will be in my TOP 5 albums I think.
Links: