Through the Lens of Ivan Ave
With his distinct cadence, coupled with a penchant for a good beat, it's easy to see why Ivan Ave is currently at the forefront of the independent Hip Hop / Beats scene.
Having first garnered attention through his collaboration with Mndsgn on their "Low Jams" EP, and then Fredfades on "Fruitful", Ivan released the sonically beautiful and critically acclaimed debut LP "Helping Hands" in 2016. We didn't have to wait long for the follow-up, and it would appear Ave didn't receive the "sophomore curse" memo…
Hot off the heels of the album "Every Eye", I caught up with the seemingly tireless MC for a chat about his beginnings, inspirations behind the new album, and his next moves.
---
First and foremost, give me a little insight into your background – what were you listening to growing up, and what was it that got you into rapping?
From a young age I would hear music in the house, mainly through my older sisters, who were into a lot of Pop, Grunge, Soul, and R&B. I think Michael Jackson was the one that really drew me in and made me a music head. Later I was drawn to Hip Hop for its rawness and energy. Lauryn Hill and 2Pac were some of the first rap artists I was exposed to. In my teens, Common and Nas made me want to rap.
You have an impeccable ear, and what I think separates you from a lot of other MC's is the fact that you're a true crate digger. I've had the pleasure of listening to some of your mixes, which are usually a collage of deep digging taste. Do you remember the first record that really got you into going past the samples and going straight to the source?
DJing and collecting records definitely feels like the nucleus of my process. Even with this record, where we didn't rely on samples for the production part, digging for sounds and aesthetics informs a lot of what I do. My first clear memory of entering that world is when I found out Bobby Hutcherson's 'Procession' was sampled by Diamond D for 'This One'. Hearing Busta yell "this one, right motherfucking here!" over sublime, almost meditative Jazz chops still defines my taste in music and art. Merging shit that makes you want to cry with some shit that makes you want to dance or fight is a beautiful thing.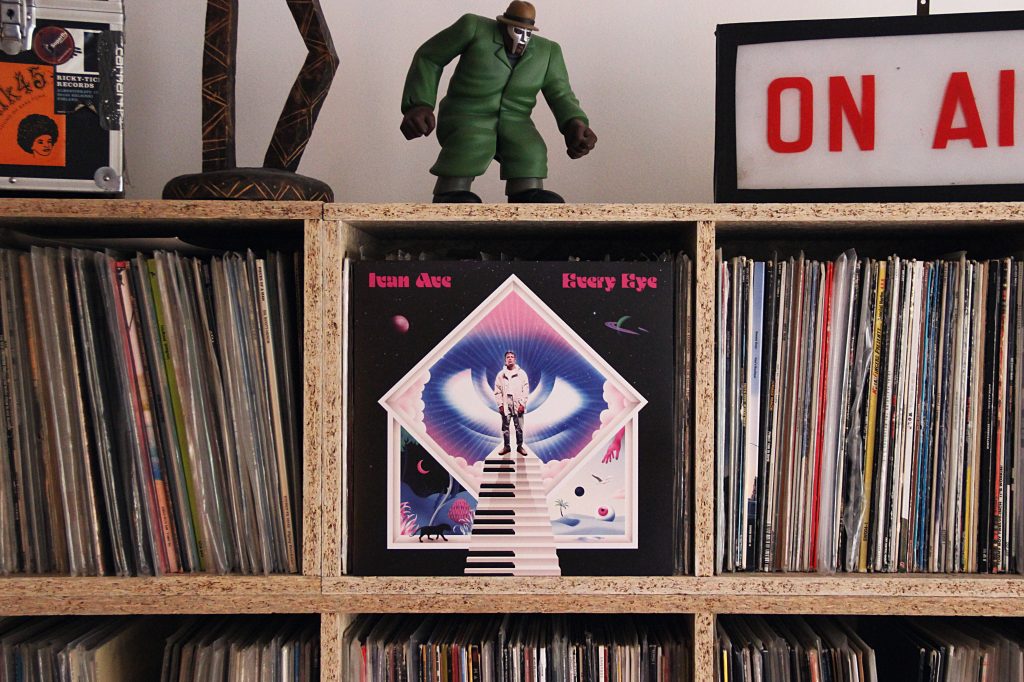 Your crew Mutual Intentions shares a similar philosophy. Tell me about how you guys hooked up, and the scene in Oslo in general.
The Mutual Intentions gang started out as a group of friends, just like-minded Oslo heads who would hang out and talk music or DJ at clubs. At parties, we would always talk about organizing our own events and running a label. We all make music, DJ, or work with visual expressions, a few of us do all of the above. So it's a very natural collective process, we would have been doing it on the low anyway, so why not organize and make real moves. The scene in Oslo is diverse and vibrant, and I think we helped usher in a solid sub-scene doing what we do.
What's next for Mutual Intentions as far as releases and projects go?
We've just released an amazing Deep House record by the wonderful Jawn Rice. "Highlights" is his debut, and the best House music to come out of Oslo/Norway ever, in my humble opinion! There are several dope projects in the pipeline, but I can't get too specific until next year. But yeah, we're looking to keep putting out more music ourselves and build on the growing local scene surrounding our crew. Also make more moves worldwide.
As someone that's probably grown up listening to the "golden era" of Hip Hop, who would you say was your favourite rapper growing up and why?
I would probably tell you different rappers at different ages, but looking back I think Nas remains the GOAT for me. Flow, content, energy. He would be the one I sent up if some aliens demanded a specimen to help them understand the human Earth culture of Hip Hop.
Favourite producer growing up?
Jay Dee. For me, what Jay Dee did was elevate Hip Hop production to a place where, musically and aesthetically, his work is up there with the illest music from any era. I definitely enjoy more "primitive" styles of production as well, but the level he got to was so sophisticated that it changed the way I view Hip Hop music and its potential.
Interestingly enough, despite a whole slew of beatmakers at your disposal, your first solo album was produced by only one producer, the man they call Mndsgn. The chemistry you two were able to develop is undeniable. Was this collaboration a "Foreign Exchange" (Phonte & Nicolay) type story exchanging vocals and beats online or is the story different?
I got to know Ringgo through the wonderful Tania Enriquez, shout outs Tania! I've been in LA a few times, he's been in Oslo, and we've toured together. So the exchange has taken many forms. For some tracks, I've sent him samples to chop up. For others he might have showed me beats on tour, or just sent me stuff online. It might be a Libra thing with him, I just have never heard a Mndsgn piece that didn't hit me in the solar plexus. So it always feels natural working over his production, I think that shines through in the music.
The new album "Every Eye" has just dropped! You worked with the creme de la creme of the LA scene – DJ Harrison, Dam Funk, Kiefer, Mndsgn, and even Kaytranada. Is there anyone on your wishlist you'd still like to work with?
Working with producers is like playing ball, and this record is full of lay ups for sure. For my next project I think I'm gonna keep it more in-house and work more with my local musician homies. But I still haven't started shaping it in my head, so anything can happen. I really like Matt Martians and Vritra, and a few others who are pushing the envelope.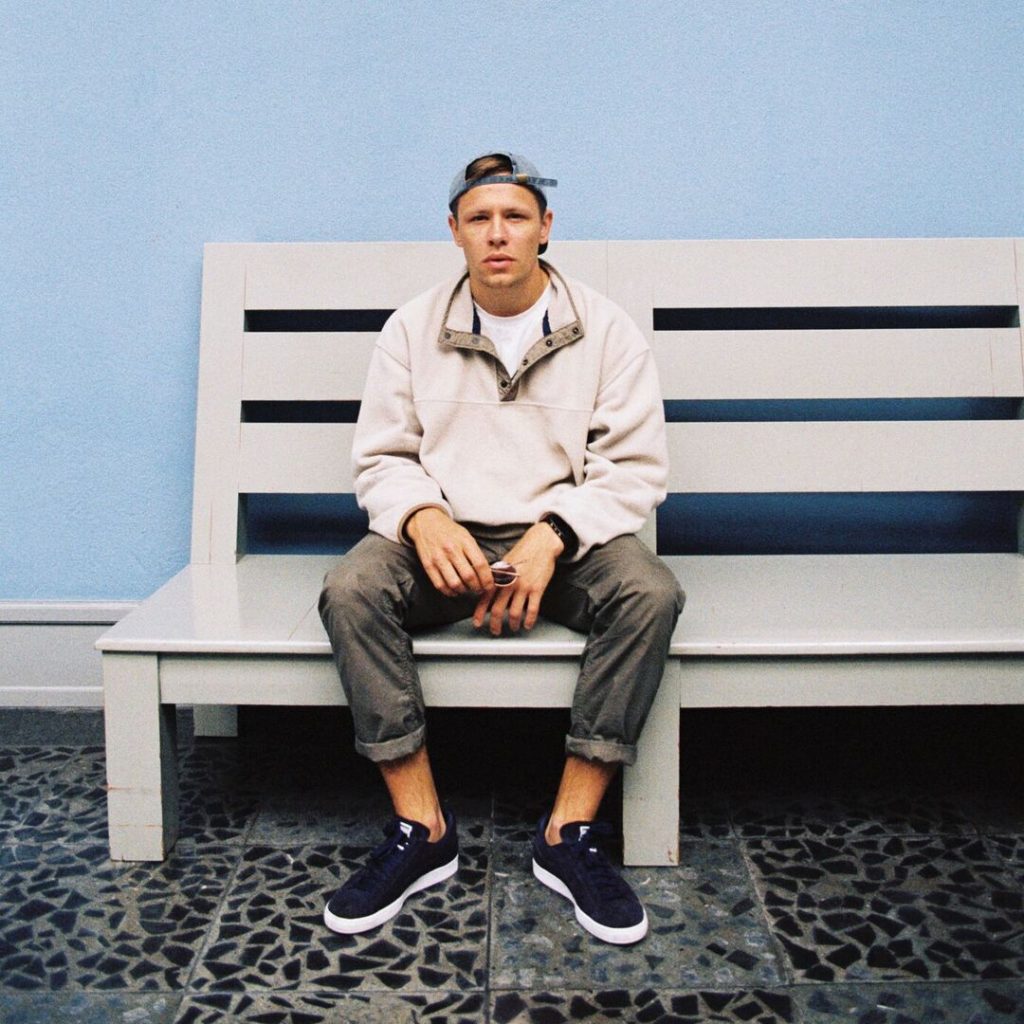 'Young Eye', 'Old Eye', and the title track 'Every Eye'. Can you explain the symbolism/concept behind the "Eye"?
The eye thing is about perspective, I wanted to write these songs through different "lenses". I tried to bring the listener all sides of the story. I'm hearing it now 6 months after having written the last songs, as a reflection of my love for another person, and trying to navigate that with my life as a creative and whatever was going on around me. There's more of a political theme running through this record, which only makes sense seeing as the world is on the brink of chaos right now.
I've got many favourites on the album, but the one's that's been on repeat is 'George Duke' (produced by Fredfades). An indirect homage to the legendary keyboard/piano player, but in fact a story of an unrequited love or perhaps an infidelity of a partner. Do you have a favourite track on the LP or one that somewhat sticks out?
'Steaming' is lyrically the one I feel closest to these days, and it was a treat bringing Kaytra and Dam together on production. I love the merging of those hard, almost rectangular Kaytranada drums, and Dam's liquid keyboards. This goes back to what I was saying about that Diamond D track.
As you've mentioned, you don't tend to depend on samples in the original sense, and listening to your music, you can easily picture it being performed live with a band? I'm sure you've pondered on the idea…
When I play bigger shows, I often work with a full band. On smaller stages, I usually bring my homie Arthur Kay Piene on keyboards. He adds a lot to the beats. Sometimes I work a trio type setup, so it really just depends on the budget and the venue. It's been very inspiring playing with a full band, so I hope to do it more in the future.
A few years ago you were juggling your music career with that of a teacher. Are you still living this dual life, or have you put the "regular" job on hold?
I still teach part time a couple days a week. Mostly because I like how it's grounding and keeps my head out of the "game". I might have to give it up if people keep liking my music though.
As the Music is My Sanctuary slogan is "Forgotten Treasures & Future Classics", I'd like you to give me a record that you've dug up recently and that people may not know, and a new record that you've been bumping lately.
An old record I recently discovered is Malcolm Cecil's "Radiance". Some beautiful New Age Synth Jazz right there.
A new record I've been bumping this year is "Auto" by Norwegian producer Chmmr. Check out his track 'Pretty Space' if you need a boost.
Ivan Ave's "Every Eye" is out now on Jakarta Records
Every Eye by Ivan Ave