Laraaji And The Infinite Now
At 74 years young, Laraaji Nadabrahmananda seems to be just hitting his stride.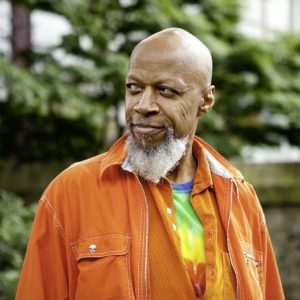 Born in Philadelphia 1943, Edward Larry Gordon grew up playing an array of different instruments, and studied piano and composition on a scholarship at Howard University. After post-secondary school he moved to New York where he pursued a career as a stand up comedian. During his mid thirties, he began studying eastern philosophy, meditation, and meta-physics, which created a new path for his music and his life. It was at this time that he was given the name Laraaji. After picking up a zither in a local pawn shop and converting it into an electric instrument, Laraaji began to busk on the streets of New York City. While busking one day, he caught the ear of none other than Brian Eno. This led to the release of one of Laraaji's more popular albums entitled "Ambient 3: Day of Radiance", which Eno produced and promoted. Having gained the attention of a younger audience with a release on Matthewdavid's Leaving Records, as well as more mature listeners with a recent release on Soul Jazz, at 74 years young, Laraaji Nadabrahmananda seems to be just hitting his stride.
Something I always notice when listening to Laraaji's music is that it is usually quite "repetitive", but each time a phrase repeats, because it's played naturally rather than being an electronic loop, the phrase is always a little different each time. Whether or not it's intentional, this technique has made me think a lot about life and each day in particular, how a lot of days are "the same", but each day is also slightly different. It's helped me find beauty and enjoyment in the seemingly repetitive and mundane tasks I do each day. One of the defining characteristics of New Age music is intent, the philosophy and reason why the music is created is a major consideration. New Age music is intended to heal, and to bring positive thought to the listener, and Laraaji's music is the penultimate example of this idea.
With the release of his 50th album "Sun Gong", and his forthcoming 51st album "Bring on the Sun" both on All Saints Records, we sat down with Laraaji to ask some questions about these releases, his growth, his processes, and the colour orange.
Is there a certain reason why "Bring On The Sun" & "Sun Gong" are being released at the same time? Other than the sun theme do they go together in a different way?
Laraaji: These two albums emerged from the same recording session in August 2016. Matthew Jones at Warp Records had suggested my doing a gong album and calling it Sun Gong… I addressed that idea during the session with an extended Gong improvisation using electronic treatments.
Also during the same three day session much new vocal instrumental music emerged. One of the tracks was a repetition of the words BRING ON THE SUN. We decided not to use the track but keep the words for the title of the second double album. At first we were considering mixing one album that would include an edited gong track but later decided to keep all of the extended gong tracks and mix them into an album of its own.
With these being your 50th & 51st releases, have you used any new processes or techniques with these two albums or are they more of a continuation of your previous releases?
Laraaji: With these I was exploring newer FX treatments: Pitch Shifting (for deeper bass tones and brilliant high register tones on the voice), Reverse Looping (for ethereal sound treatments), and also some music apps and nature sound effects apps.
How many recordings do you make before you have one that you feel is album-worthy?
Laraaji: In pro studio projects we usually accept 1/4 to 1/3 of the material recorded for final album release.
How do you know a song is album-worthy?
Laraaji: By its effect on my feeling body, and by how much I look forward to listening to it again and again..
Where are you living now? Do you have a home-studio of some kind?
Laraaji: I live in Manhattan, NY, but my home studio is simply not geared for high end pro recording projects.
You are now 74 years old. It's really inspiring to see someone still creating such consistently good music after an almost 40 year career. What type of music did you make before your first release as Laraaji?
Laraaji: The body's birth certificate is 74 years young! My early musical performance activity was with Piano / Keyboard exploring free form improvisation in social jam sessions… akin to Jazz, R&B, and pop vocal songs. I spent a brief period playing Fender Rhodes Keyboard with a Brooklyn based poetry jazz music ensemble called "Winds of Change", but we never recorded.
How were you given the name Laraaji Nadabrahmananda, and does it mean something in particular?
Laraaji: LARAAJI, meaning beautiful, divine sun being, was given in 1979 during my musical service with a Harlem spiritual community called "Tree of Life". NADABRAHMANANDA, meaning blissful absorption in the eternal sound current, was revealed to me by Spiritual mentor Shri Brahmananda Sarasvati in 1985. This name serves to support my continued self analysis, meditation, and conscious service.
Do you still go by Edward Larry Gordon or is your legal name now Laraaji Nadabrahmananda?
Laraaji: My legal name is still Edward Larry Gordon.
You started your career by busking on the streets of New York. Did/do you have a favourite busking spot and why?
Laraaji: Outdoor sidewalks around the Museum of Natural History, Metropolitan Museum of Art, Washington Square Park, Central Park Zoo, Columbus Circle are my favourites for the wide variety of international tourists.
You have a lot of albums that are self-released. How did you distribute these albums?
Laraaji: Cassettes and CDs distributed at performances, yoga centers, and new age centers on consignment.
Did you ever think you would become known as one of the most known New Age artists?
Laraaji: This was not my dream, but I guess it would come with the territory of passionate planetary service through original and healing consciousness music.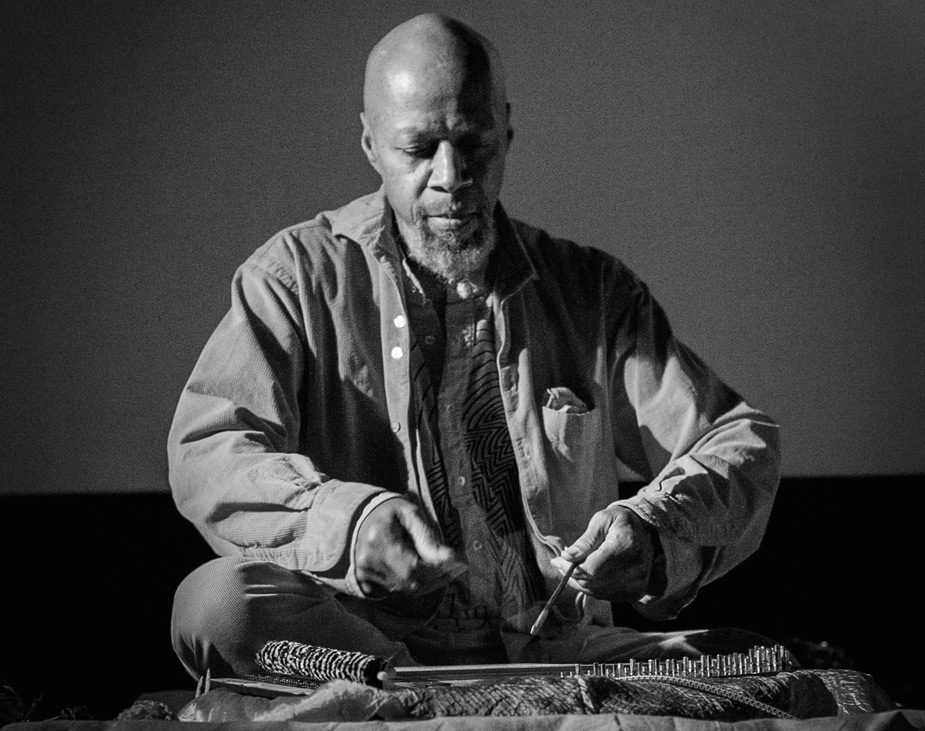 Do you have any favourite New Age artists that you think should be more well known?
Laraaji: Pete Namlook, Giorgio Robinio, Iasos, Steve Roach, John Serrie.
Are there any artists outside of New Age / Ambient that you have been inspired by lately?
Laraaji: Joe Zawinul, Milton Nacimento (an early Brazilian musician).
How do you feel about "Generative" music? (Sort of a new style of ambient where a computer or digital instrument is given parameters and then endlessly creates textures within these set parameters).
Laraaji: So far I have experienced a lack of a soulful feeling… interesting, but only for a brief while.
I've heard you talk about something called "the infinite now", which is the idea of being always in the present moment. When listening to your music, I can really start to understand this idea because of the techniques you use. Did you intend for your music to express this idea or did it happen naturally?
Laraaji: My music is hopefully an expression of my meditative understanding. Through meditation I have come to appreciate how the now is continuously unfolding newness. Even if I am chanting as if a mantra, the repetition provides an ideal concentration for immersive now listening.
You have said before that the reason you wear the colour orange is that it represents transformation and creative energy. Is this an idea that you yourself created or is this part of a known ideology?
Laraaji: Sun colour orange, fire, and transformation is understood by colour therapists and eastern yogis. I began experimenting with wearing the colour a few years after a deep consciousness shifting experience in 1974. It was a meditation experience of an internal eternal cosmic symphony during which awareness of eternal present time and the simultaneity of allness opened.
What do you have planned for the future?
Laraaji: Steamed Kale and Tempeh! The release of a New Age Pop vocal album VISION SONGS (through Numero Group February 2018). Also I want to record a beautiful Piano improvisation Album for 2018, and perhaps new music to accompany a contemplative cinema experience.
Thanks so much for taking the time to sit down and share some things about yourself! Good luck with the albums, I can't wait to check them both out.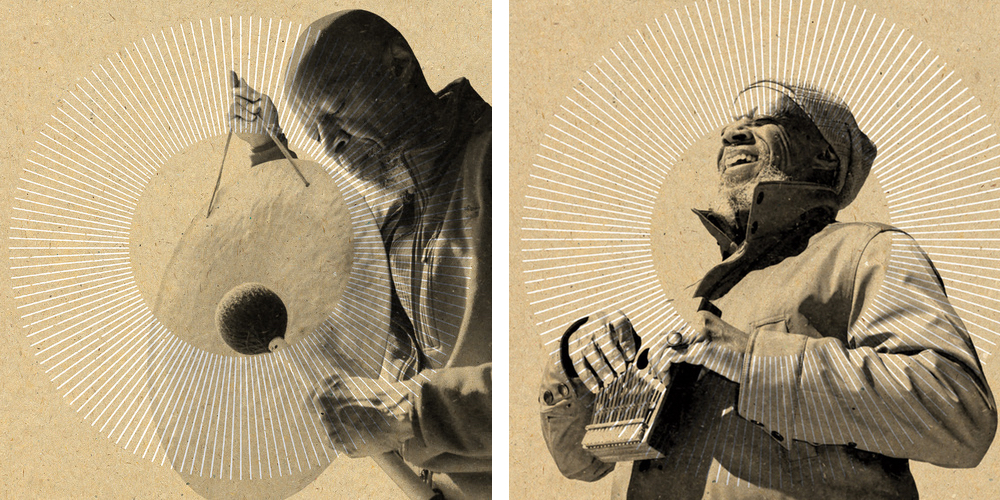 Purchase "Sun Gong"
Preorder "Bring on the Sun"
www.allsaintsrecords.com