As we begin our celebrations for the 6th year anniversary of Music Is My Sanctuary I thought I would put together a little feature on Hyperdub, a label that has been one of the most cutting edge in all shades of electronic music for almost 10 years now.
It's especially relevant seeing as our guest for our first 6th year anniversary party will be none other than its founder, KODE 9. (Details on the event here)
Doing a best-of list is also a tough thing. It's not something I take lightly, especially when talking about a label that has been a real influence on me and a source for so many songs for my radio shows and sets. In the first few years, I used to call Hyperdub a dubstep label because the superstars were clearly Kode 9, Burial, King Midas Sound, LV… but it really wasn't too long until I realised that Hyperdub is just a home for Cutting Edge music, whether it's totally experimental or more dancefloor oriented.
Mucho respect HYPERDUB! … so here are just a few of my favorites
2000F & J Kamata "You Don't Know What Love Is"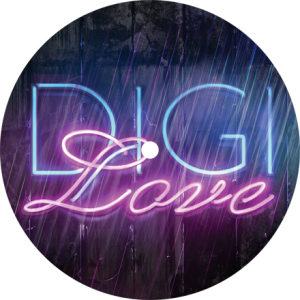 Ohhh my how I love this one. It never really made a ton of noise because it's more of a chilled out song than a floor filler played by big names. But heads know how amazing this one is. Sounds like Zapp & Roger doing a dubstep track to show the young cats how it's done.
---
Terror Danjah "Bowser's Castle"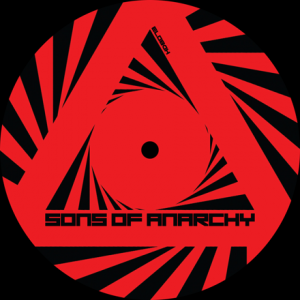 From a great collaboration EP between Champion & Terror Danjah, I played this one a ton this summer. Love the mix between really tuff drums and the playful video game melodies. Reminds me of productions from UK Garage master Sticky.
---
Laurel Halo "Throw"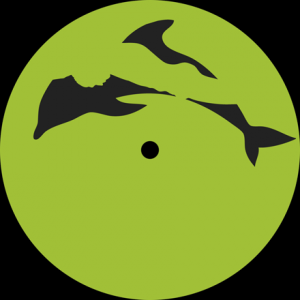 I absolutely love this track but never really found a spot to play it at. Not really a dancefloor burner but more something you listen to really loud late at night while getting some work done.
---
LV "Boomslang"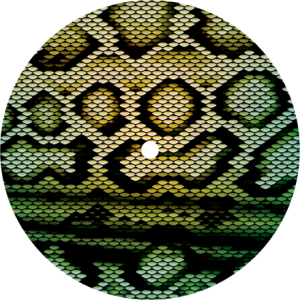 I love pretty much anything that comes from LV. I could have picked "CCTV" or "Zulu Compurar" both on Hyperdub but I decided to go with Boomslang that is just an absolute dancefloor killer from a couple years ago. I used to play this one at parties with the boys from ESL Crew (shout!). This one will still get me on the dancefloor when i'm 80.
---
Zomby "Spliff Dub" (Rustie Remix)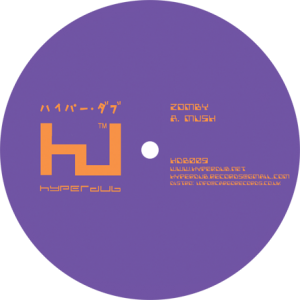 Amazing meeting of two really interesting artists on one record. Rustie remixes Zomby and creates a really mentally challenging dancefloor track. Only to be used on a dancefloor filled with people who know their shit, or at least have an open mind. Wonky Genius!
---
King Midas Sound "One Ting" (Dabrye Remix)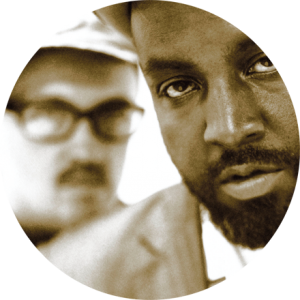 Had to pick at least one King Midas Sound seeing as they've been such a big part of the label from the early years. Man, where do I start with this one? I love the adjective "Next Level" to describe a piece of music, and if anything deserves it then this is it. Stellar work from Dabrye, one of the underappreciated heroes of experimental beats… Cosmic Soul. (Play Loud)
---
Ossie "Find It"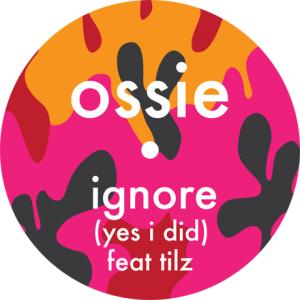 I just love pretty much anything Ossie releases. He doesn't put out a ton of stuff but when he does, usually all the tracks are great and all of them have that swing! This one has definitely become a staple of my sets because it fits so well between UKG, classic Broken Beat and even House stuff.
---
Jessy Lanza "Fuck Diamond"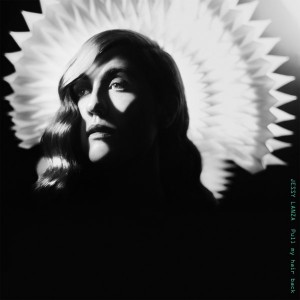 Nice to have a little Canadian flavour on Hyperdub : Jessy Lanza is from Hamilton, Ontario and the record is produced by Jeremy Greenspan (one half of the Junior Boys). The really lush type of production is not necessarily something you often associate with Hyperdub but in this case it just works wonderfully.
---
Walton "Frisbee"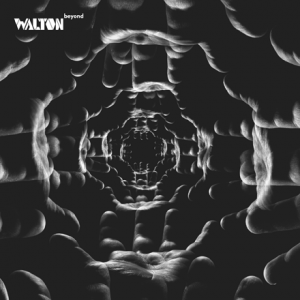 Another really mentally challenging jam from young talent Walton who after a couple of EP's n Hyperdub came through with a really solid LP called "Beyond". This track will probably never be a smash hit, but pull it out in 10 years and jaws will drop and people will be Shazaming that shit…
---
Burial "South London Boroughs"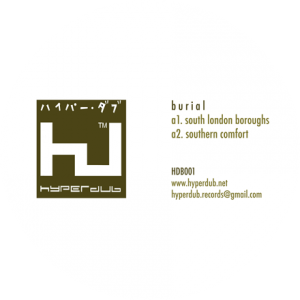 Can't really do a Hyperdub list without talking about Burial can you? Well, beyond all the hype and surrounding him we often forget that he is a great artist that has had a huge influence on those who have followed him. Often copied, Burial has a signature sound that you can spot right away. For me, Burial is the soundtrack of walking around the city on a really cold winter night.
---
Kode9 "Xingfu Lu"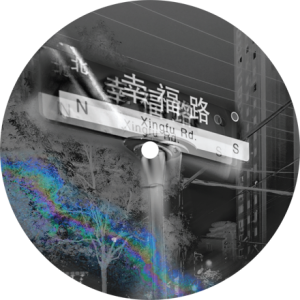 Gotta include one from Hyperdub label boss Kode 9 of course, the visionary behind this powerhouse. I mean, what exactly do you file this EP under? Footwork/Trap/Dubstep/Wonky? It's like taking the 5% of what is still good about each of those genres and mashing them up in a blender and voilà! Total Mind Fuck.