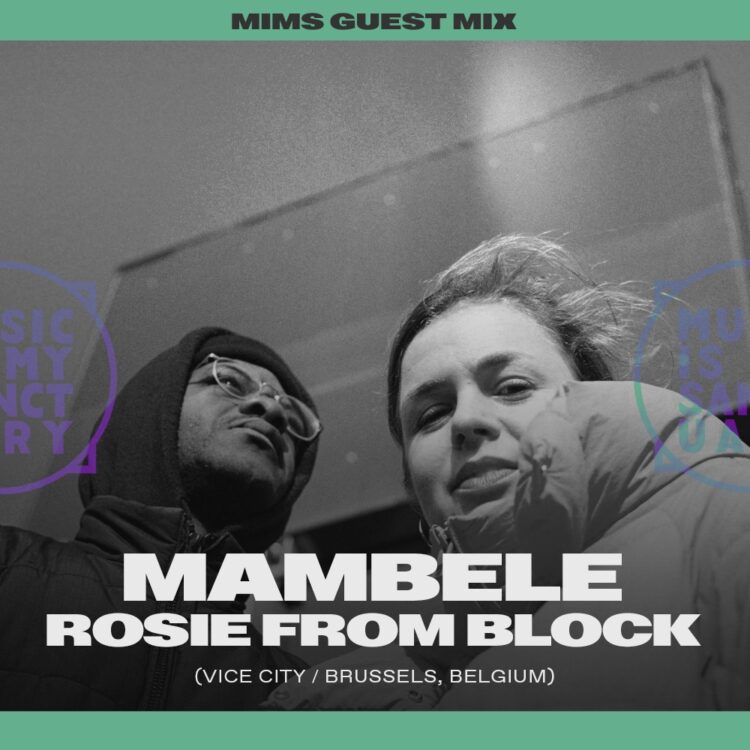 MIMS Guest Mix: Mambele x Rosie From the Block (Brussels, Belgium)
Today we have over an hour of soulful body-moving inspiration, mixed by two of our favourite new producers, Mambele and Rosie From The Block, both fresh from hot releases on Vice City. Perfect for fans of broken beat and forward thinking soulful house.
Rosie tells us: "Mambele and I got together for this mix without preparing much, we just brought some tracks that we were excited about and intuitively brought them together."
The mix starts off with an unforgotten banger by Tommy Gee. Tommy Gee's been a big inspiration for me for years. He released an album on R&S Records in 1996 which was a game changer at the time but seems to be forgotten by most today.
The second track is produced by me and it's called 'Let me be'. It's on my debut EP 'Love potions for block parties' which came out on Vice City. The third track's by Domu, a producer that had a big influence on both Mambele's productions, and my own. Domu has done so many different things and this track called 'Like this?' is to be found on the album 'the return of the Rogue' that explores mixing up different styles and influences such as songwriting structures with dancefloor oriented beats.
This mixing up of genres and song structures is something we're particulary interested in since we don't let ourselves be restricted by genres nor structures in our own productions. Other producers we played tracks of include Scrimshire, Cody Currie, Dego, Zopelar, Steven Julien, Sean McCabe amongst others. All producers that bring that soulful element into their productions."