via the good homie DJ VADIM:
"Spicing up ya summer vibes!
Enjoy
For a free download EP of a new remixes of The Terrorist by me, JFB and Mr Critical please check – Download Link"
---
About DJ Vadim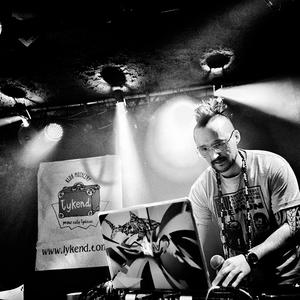 DJ Vadim (aka Vadim Peare) is a prolific DJ and producer, born in Leningrad, USSR (now Saint Petersburg, Russia), raised in London and currently residing in both London, New York and Berlin, his music combines electronica, soul, dubstep reggae and hip hop. He has been described as "one of the few artists creating genuinely new work in the Hip-Hop field" and an artist who "cannot be ignored".
Vadim moved from St Petersburg to London at the age of 5, but this story begins in 1992. Vadim bought a sampler and started working on the music that would become Abstract Hallucinating Gases and Headz Ain't Ready EP's (1995), and founded a record label, Jazz Fudge, to release his music. He was spotted by a small, startup record label called Ninja Tune and embarked on a journey that has taken him to more than 68 countries on every continent, where he has performed nearly 2,500 times.