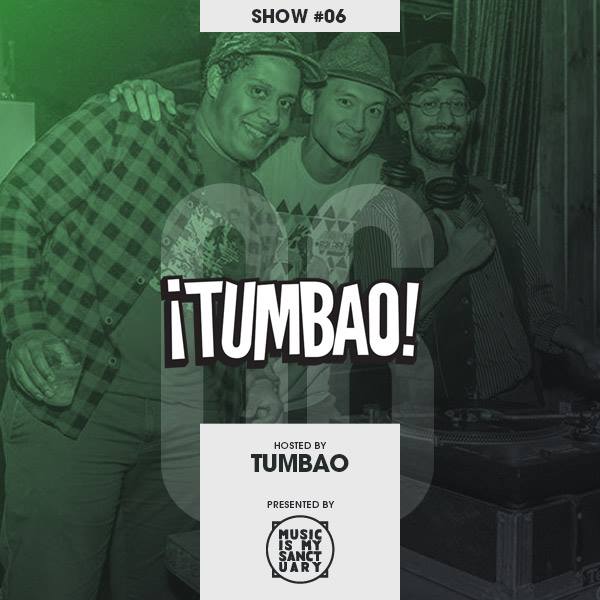 Tumbao Radio – Show #06 "Caribbean Funk" (Hosted by Tumbao)
Tumbao Radio's 6th instalment is a musical tour of the Caribbean.
From Haitian Kompa to Trinidadian Calypso, the music of these culturally porous island nations represents a stew of African and Latin influences topped with funky flavours. In addition to the Tumbao crew's selections, this mix is infused with rare and dusty picks from the legendary collections of DJs Andy Williams and Kobal, who are also MIMS regulars! For listeners in Montreal, Andy & Kobal will be headlining Tumbao's "Tabou Gombo: Antilles Funk" special at Groove Nation on April 27th.
Selectors in order of appearance: Dr. Bahar, Rhythm & Hues, Kobal, ASMA, Andy Williams
Tumbao Radio produced by: DJ Rhythm & Hues
TRACKLIST
Camille Soprann Hildevert – Soprann aux Antilles
Clive Bradley & the Bradley Band – Party on the Block
Scorpio – Tandé
Lord Shorty – Sweet Msuic
Dany Play – Fa'waka, Part 1
Fred Aucagos – Pangua Zô Pile Moin
Jean Cilianus & his Royal Caribbean – Like Me
Wareika Hill Sounds – One People
Les Chanteurs des Isles du Vent – La Grève Barré Moin
Eugene Mona – Mi Lago
Tabou Combo – Lovely Mama
Joey Lewis and His Orchestra – The Theme from Papellon
Los Choros Latinos – I Couldn't Live Without Your Love
Claude Confiant et son Creole Jazz – Massico Massico
Henri Guedon et les Contesta – Van Van
Les Frères Dejean – Yoyo
Eddie Hernandez and His Orchestra – El Bandido
Rolando La'serie con Orquesta Sabor de Bebo Valdes – Si lo encuentro Lo Mato
Grupo Afro-Cubano de Alberto Zayas – Por Que Te Pones Así?
Celia González & Conjunto Luis Santi – Los Bomberos
St. Vincent's Supersound Latinaires Orchestra – Roasted or Fried
Lord Melody – Tabu
Amral's Trinidad Cavaliers – The World Is A Ghetto
Henri Debs et Son Combo – Berimbau
Les Kings – Proposition
Kamdem Irénée – Sandra Mama
DOWNLOAD LINK