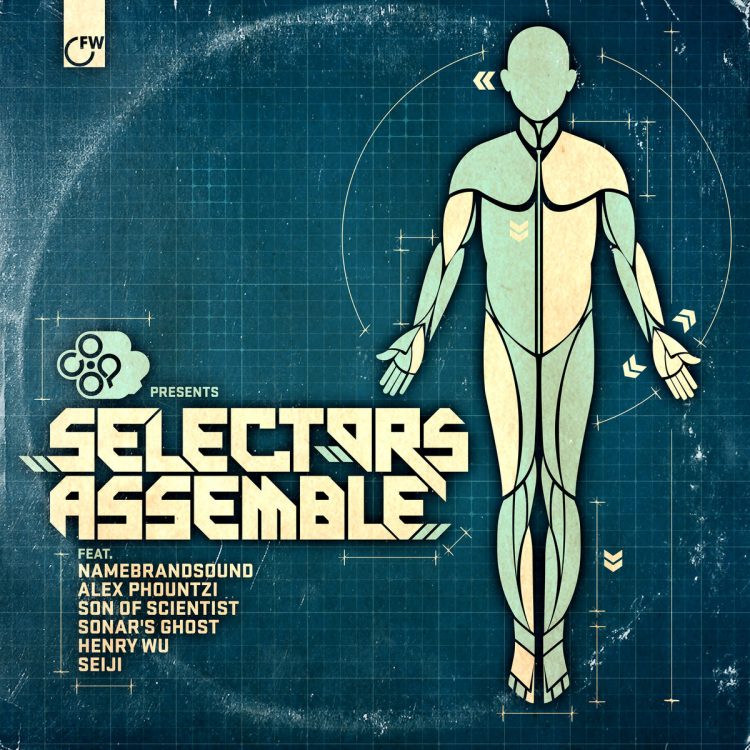 Various Artists "CoOp Presents: Selectors Assemble" (First Word Records)
via First Word Records: We are very proud to present a heavyweight EP in collaboration with seminal groove collective, CoOp: 'Selectors Assemble'.
It's been almost two decades since a bunch of music makers, bored of the genre constraints of their time, began toying with time signature and syncopation to birth what is now known as Broken Beat. Summer 2017, the 'Selectors Assemble' EP is in our laps and we have a fitting reminder and long-overdue renaissance of one of London's most valuable movements.
IG Culture and Alex Phountzi were integral to this movement; the focal point being the CoOp club night, which ran predominantly on the famed floors of Plastic People, up until 2007. CoOp remerged late in 2015 as a Boiler Room session, in which the originators linked effortlessly with new school players such as K15 and Alex Nut. The following day, a session was inspired between an assortment of artists, and the seeds were planted for the 'Selectors Assemble'.
Here we have the first offering. The steady-paced roller of 'Gangz' (IG & Seiji), the dutty wine-ready getdown of Henry Wu's 'Substance', the heads-down low-end theory of '2nd Intention', the dominant soundclash call-out of the 'Spartan Riddim', riding out with the garage-flecked jam 'Can't Hold It'. Five tracks deeply rooted in groove and as beautifully diverse as Bruk ever was.
Pressed up lovingly onto 140g vinyl, this release is accompanied with a fully-printed insert, featuring an extensive piece on the history of Bruk, written by Andwot (Touching Bass), classic photography by Sarah Ginn, and full-colour artwork by Mitchy Bwoy, a legendary artist to the original scene in his own right. This is an essential artefact for followers of the sound, new and old.
First Word prides itself on its ethos of musical diversity, and we're ecstatic to welcome aboard the CoOp foundation to the stable. A crew of British dance music pioneers, sound-system legends, and now-school heavyweights, this is but a taste of what's to come. Lead by the don IG Culture, the family spirit has quickly formed, the selectors have assembled.
The stage has been set for Bruk's second wind. Be ready.
"CoOp Presents: Selectors Assemble" releases June 16, 2017 on First Word Records