XL Middleton Invites You To Enjoy The Ride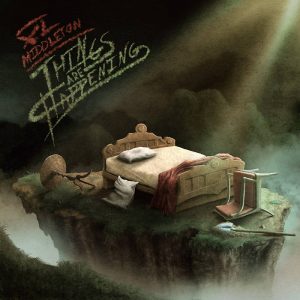 The Modern Funk "world community" is always thirsty for new releases, and the new XL Middleton LP "Things Are Happening" is ready to quench that thirst.
The Los Angeles native delivers his most complete project so far, following-up his "Tap Water", "In The Middle Of The Night" EP and a slew of acclaimed remixes, including Lucas Arruda's "Melt The Night".
I had a chance to catch up with XL and ask him a few questions regarding the artistic direction/content of his newest record, about the Modern Funk scene, his favourite record stores and hang outs.
---
What's good Brother! I wanted to congratulate you on another strong release, following up your two latest ones "In The Middle Of The Night" & "Tap Water", the latter via your own label MoFunk Records.
Thanks so much man, it means a lot.
"Things Are Happening", is it your most vocal project so far? I feel like you're getting more and more comfortable laying down your voice on your productions. Is it something you've always wanted to do?
Definitely. There's no shortage of instrumental jams within the world of modern funk and that's beautiful, but I think the music is what makes you groove, and the words are what hit you in the heart. If you go back to my earlier Hip Hop/G-Funk material I was singing a lot of those choruses between my rhymes, so singing a full song, verses and all, it was never too far fetched. My confidence has definitely grown a bit when it comes to singing. I still consider myself a 'non-singer who sings' and I think we're gonna look back on that as a hallmark of this era. As 'non-singers' go, I think I'm doing okay! Funk is the perfect type of music for that sort of thing to flourish, because it's not about being that pitch-perfect, American Idol pop star. It's more about just conveying a feeling, a vibe.
What's so special about working with ZFF, Moniquea, or Brian Ellis?
It's a different dynamic with each of them. Brian Ellis is a straight up musical genius. Zackey called him the David Axelrod of our generation – I think that's fitting. With Zackey, the process is fun because much like me, he prefers to do everything on his own, in private, so you send him a track and it's like Christmas when you get it back with his vocal on it. Moniquea is one of the few artists I've collaborated with in the studio extensively. We've written lyrics together, produced tracks together. We have a dynamic to where that's possible. She knows how 'to myself' I can be when it comes to creating and she's patient when it comes to that.
You're also getting a reputation of doing dope remixes, sometimes even better than the original! How do you get these opportunities and how do you approach the creative process?
It's much appreciated to hear you say so. It's generally been the guys running the labels who would be putting the remixes out who have approached me. I love doing remixes because it cuts out that paralysis you can sometimes feel creatively. Like, when you can do absolutely anything you want musically, often it leads you to do absolutely nothing because the possibilities are so endless – too endless. With a remix I have a song that already goes a certain way, and I'm just adding my touch to it. I generally adhere to the old school hip hop ethic of remixes – take the vocal exactly as it is and build a new track around it, usually keeping at least a few elements of the original intact. Not that it's a strict rule for me, but it's just ended up feeling right with most of the remixes I've done so far.
That remix I did of Mayer Hawthorne's "Henny And Gingerale" – I called it an edit because I took the original song and added drums and synth on top of it without having stems – it circulated around to the point that Mayer reached out to me to get the file. A few people who have been to shows have told me that he plays it when they do Tuxedo DJ sets. That's definitely a cool nod of respect.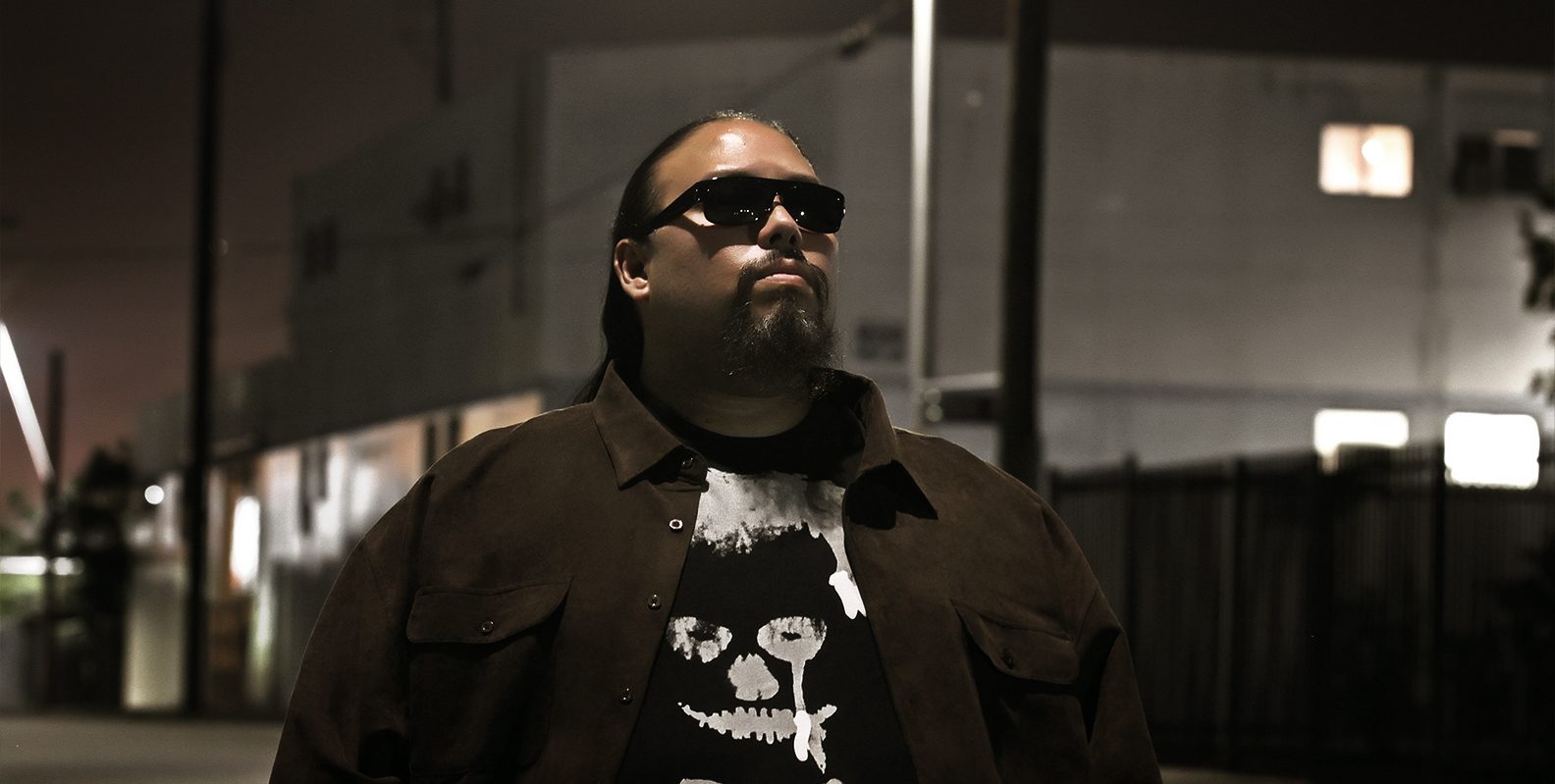 Being one of the main figures of the Modern Funk establishment, you saw the scene grow, how healthy would you say the scene is? What are the strong aspects of it and what do you think needs to be done to improve it?
You know, I was thinking the other day how we sometimes take it for granted within this scene how well unified it is. We book each other for gigs in various cities, the label owners and artists rock t-shirts and hats made by other labels, stuff like that. Many of the label owners are also DJs and we're all spinning each other's music at parties, spreading the word that way. That's not something you see in every scene.
As far as what can be done to improve the scene, it's not so much improvement as it is preventive maintenance. Scenes, much like neighborhoods, can get gentrified and it's up to those who really understand and love the music to prevent that from happening. This scene is largely driven by DJs who play wax, and I've been to nights where you've got a bunch of white dudes on the decks getting off playing $500 private press boogie records for each other.  It's not fun because it's just like, 'hey look at me I have rare records', but no one in the crowd cares because they all just came to dance. I read this incredible book called "White Tears" by Hari Kunzru and it talks about these white guys who feel like they know the ins and outs, the nuances of black music so well that they actually own it, that they own the experience, the pain that is often behind so many of the songs that we're at funk parties dancing to and having fun with. I think it's important not to forget that the funk is black music, the rest of us can certainly participate but don't forget where it came from.
How do you stay so productive/motivated?
I try to stay a few projects ahead, so if I'm not being productive or feeling motivated at the moment, nobody can tell.
What are 3 things that whenever you come home from touring, you do right away?
1. Sleep for about twelve hours.
2. Get some tacos, because there's no doubt that I've been missing southern California Mexican food while I've been away.
3. Eat said tacos while listening to records that I got wherever I was touring at.
Who are 3 artists you've always wanted to work with (past or present)?
This is an important question, because I think a lot of people look at it like you're asking them who their favorite artists are. Sometimes you may love someone's music but the collaboration wouldn't necessarily work. It's like, I respect your music and I think it's great, and we can leave it there. That being said, absolute top of my list is Suga Free. I think the collaboration would make sense in every way. He's underrated by so many, one of the most clever and fun rappers to listen to. If you didn't grow up in Southern California, you may not have any idea just how iconic he is here. I'd also love to produce something for Coop MC – he's a rapper from out of Fort Worth, Texas who I just think has one of the coolest, most laid back flows you'll ever hear. I'd also love to hear Larry Blackmon & Charlie Singleton on one of my tracks.
Who are 3 Modern Funk artists that you have been listening to the most lately/feeling the most?
I've had the new Boy Dude album "Cassette For You" on repeat – it's brilliant. Also the new MXXWLL. Brian Ellis has an album coming out on Voltaire Records that I got the chance to hear. I've been playing that one non-stop as well. There's an album from Ghost called "Snapshot" on Spectrum Records that's coming out soon, I'm definitely rocking with that one.
What are your 3 favourite records stores in L.A and/or Europe?
When it comes to LA, I'll answer as if I was telling someone who is traveling here asking for tips on record shops. You've gotta check out Amoeba simply because it's the biggest and most iconic store in town. You've also gotta check out Record Jungle and Vacation Vinyl. I spent some time working with Vacation and helping to curate their soul, funk, and hip hop bins. I learned so much about the ins and outs of running a shop from them so I'm thankful for that experience. In Europe, some of my favourite spots to dig are Snickars in Stockholm and Beers & Records in Paris. And while I can't narrow it down to one shop, Berlin is my favourite city in the world to get records. It feels like there's a record store around every corner.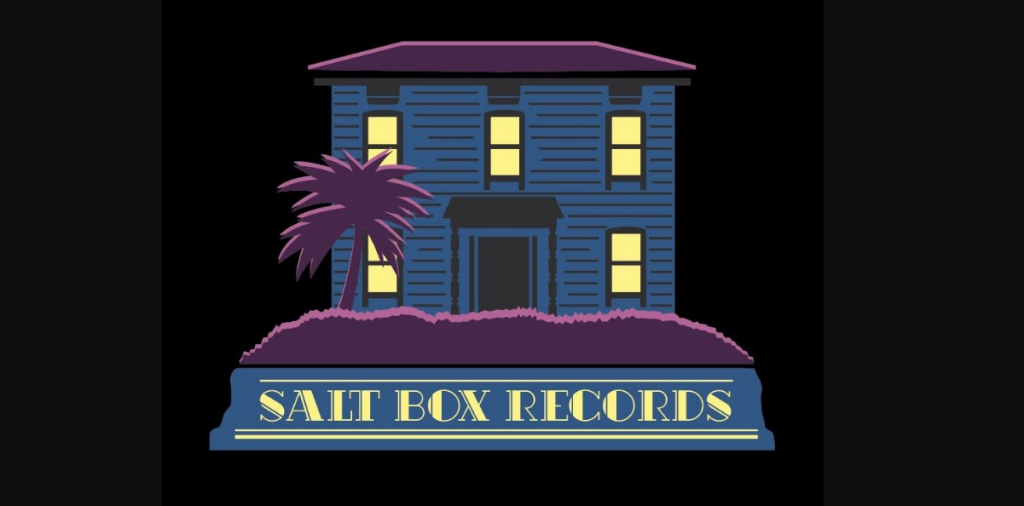 Tell me about your new record store "Salt Box".
Well I did just open a shop of my own, in LA's Chinatown. It's kind of like the stores you find in Japan, because it's a tiny little 'curated' shop. It has to be because of the small size. My thing is that 'curated' doesn't have to equate to 'expensive.' There's few things worse than walking into a shop that has some heat in the bins but everything is outrageously priced. And it's been great because, even in the 3 months it's been open, I've already been able to connect with a lot of great people. Not so much on the networking level, I mean just vibing and having cool conversations about music and life. We started a semi-regular event called Salt Box Sessions where we just set up turntables outside and have people spin their records for the neighborhood. It's probably the most fulfilling thing I've ever done aside from making music.
Amazing! So, what's next for you & MoFunk?
Our next big project is the Zackey Force Funk album. He's been doing some incredible songs and I'm excited and honored that MoFunk is putting them out. Before that we're gonna do a split 7" with one of his cuts and the bonus cut from the CD version of "Things Are Happening".
I'm also going to put some more time into my other imprint, Cavi Sounds, which is a separate label project with a different scope. MoFunk is all about modern funk. Cavi Sounds is my vehicle to release whatever I want, from hip hop to soul and beyond.
Do you have any upcoming tour dates?
Doing another Europe run, playing Kortrijk, Belgium on October 13, Helsinki on October 14, then a triple header in Stockholm on October 19, 20, and 21. After that me and Moniquea are hitting Canada, playing Hamilton, Ontario on November 30 and Toronto on December 1, with some other possible dates to be announced.
Sounds, good! Well thanks so much for taking the time to tell us a bit more about yourself, and good luck with the release of your album. I've got nothin' but confidence in this one!
Thanks man, talk soon.
"Things Are Happening" releases October 6, 2017 on MoFunk Records
---
Follow:
Facebook
Twitter
Soundcloud
Instagram
MoFunk Records
Salt Box Records