Zackey Force Funk: Rocket Builder By Day, Modern Funkster By Night
For some, tales of street escapades, drugs, and fast women are essentially tales of fantasy. For Zackey Force Funk, these tales were at one point his reality.
The Tuscon, Arizona native has been living in the Los Angeles area for several years now, and the lyrical content of his forthcoming album "Bodyrock Shotgun" mirrors his former street life. After being incarcerated multiple times for drugs and weapons charges, Zackey Force Funk decided to change his life for the better, focusing now on music and graffiti by night, and building rocket ships for SpaceX by day. He has since caught the ears of Peanut Butter Wolf, LA's Hit+Run label, Kutmah, Egyptian Lover, and many many others. Needless to say he lives a pretty interesting life, so we decided it was time to sit down to ask him about it.
Along with sharing some words on his current day to day, Zackey Force Funk was kind enough to share an exclusive listen to 'Dead On Arrival' taken from "Bodyrock Shotgun", coming July 20, 2018 on Mo Funk Records.
What's good ZFF? I'd like to start by congratulating you on the newest project "Bodyrock Shotgun"!
@zackeyforcefunk: Appreciate you rocking the album out there, thanks!
What's your level of satisfaction with this LP? How will it stand out among other Modern Funk releases?
@zackeyforcefunk: I am super happy and proud with this particular album because of the quality of production on this record. It's all top notch.
You've worked with a bunch of extra-talented producers on this album (Brian Ellis, XL Middleton, Throwback Zack, Trailer Limon, Adam Chini, and more). Do you have a similar creative approach with all of them, or does the collaboration process vary with each?
@zackeyforcefunk: I just got super lucky having these great artist send me music all the time. I try to write to stuff I feel the most at the time, but often can't use half the stuff I write because I can't really sing or hold a note. I am hoping to give some of these songs to other artist who are real musicians and can really sing. "Bodyrock Shotgun" contains some of the songs that I could actually pull off! [Laughs]. Big ups to all the producers on the album!
One of Modern Funk Top 10 (probably even Top 5) anthems is "Press Play", produced by XL Middleton & Eddy Funkster. Can you tell us the story behind the whole track? Did you know it would become such a "sought after" record?
@zackeyforcefunk: I was always down with Eddy Funkster (who I met through Mike Gao) and got lucky when he sent me the track with XL Middleton. When I recorded it, I knew it was a good song, probably the best funk song I ever did. Also super lucky that the Funk Freaks in Santa Ana immortalized that song all over SoCal and around the world with their placement of that track in mixes, clubs, etc. I really believe that song is the anthem because of all the exposure I got through them. Forever grateful.
You also have a side project with Eddy Funkster called "Lineas". How did that come to life, and do you have a second release scheduled?
@zackeyforcefunk: Eddy Funkster is releasing the OG version of "Cocaine Lady" on a 7" any day now, and we currently have three or four really cool new tracks done. Steady moving forward with new Lineas, but taking our time because of life.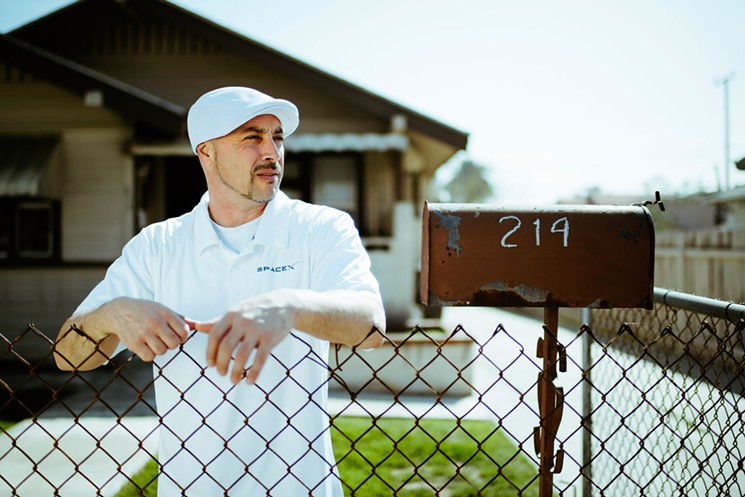 How has your move to Los Angeles contributed to your music and your life in general?
@zackeyforcefunk: My move to Los Angeles has changed my life beyond imagination. "Bodyrock Shotgun" probably would never have happened if I didn't meet all these great artist out here. Plus my regular job is completely insane, so its never a dull moment in ZFF's life in LA.
What's your opinion about the current Modern Funk/Boogie scene in Los Angeles?
@zackeyforcefunk: I think the funk scene in California is the Mecca. Funk Freaks in Santa Ana, Sweaterfunk crew in San Francisco, Funkmosphere crew in LA, tons of funk stuff popping off in San Diego, Riverside, Oakland etc.
What are some of your favourite music spots to hang out at in L.A.?
@zackeyforcefunk: My favourite night is last Fridays at Funk Freaks, Scam and Jam parties, Funkmosphere parties, Modern Funk Fest parties, and if nothing is going on, you can always dance at Funky Sole on Saturday nights.
So, you work as a Rocket Builder at SpaceX… How did you get into that? "Rocket Builder By Day, Modern Funk Crooner By Night" [laughs].
@zackeyforcefunk: I got in trouble with the FAA and couldn't build stuff for public humans anymore… [laughs]. So I tested into SpaceX and started to build spaceships after 2 tries. I don't really get paid for music, so that shit saved my ass. LA is expensive.
You have an autobiographical book coming up (which I've been highly anticipating by the way). What can we expect from that?
@zackeyforcefunk: I wrote a book on regular life in southern Arizona. Drug rip offs, going to school with the Cartel kingpin's children, Narco killings, my life inside prison, being a father, and music. Hopefully it will be out soon. I start the audio book recordings next month!
Any other interesting projects coming up? Show dates? DJ gigs?
@zackeyforcefunk: I just did the Modern Funk Fest with shows along the west coast. My job doesn't permit me to leave town for too long unless it's for their business, so I don't really have anything outside of west coast shows popping off at the moment. I have a house song with XL Middleton on Soul Clap coming out in October, and am currently recording some new stuff with Trailer Limon and Lineas too.
You sound like a busy man! Thanks so much for taking the time, and I can't wait for "Bodyrock Shotgun" to hit the streets!
@zackeyforcefunk: Thanks for always playing my stuff, your show is my favourite. Keep killing it!
"Bodyrock Shotgun" releases July 20, 2018 on Mo Funk Records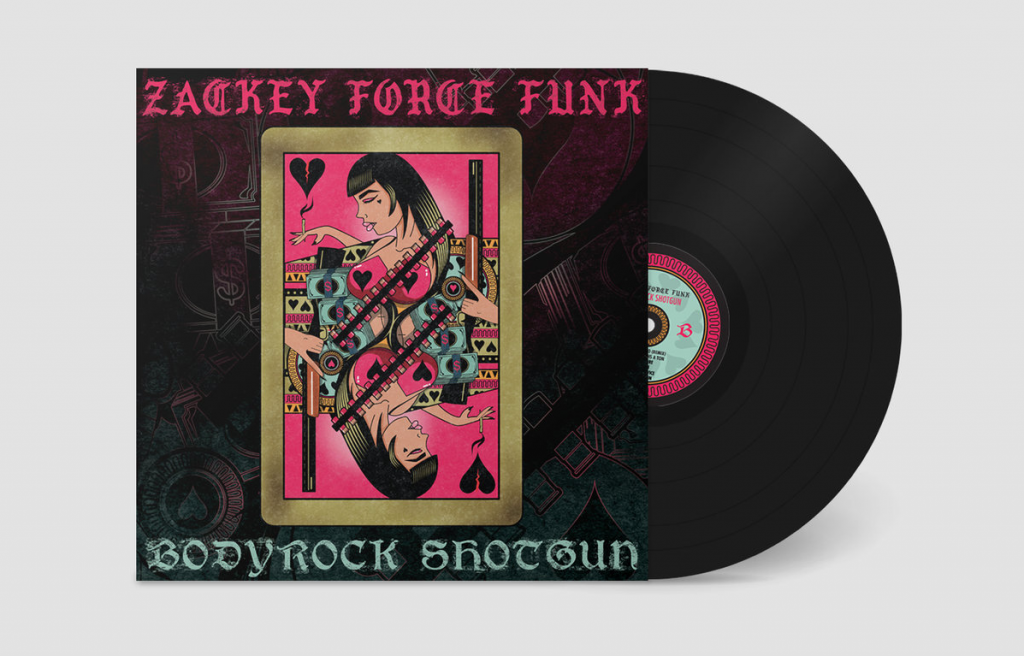 ---
Follow Zackey Force Funk:
Soundcloud
Bandcamp
Facebook
Twitter
mofunkrecords.com